10 Free Crochet Bucket Hat Patterns
Summer is in full swing, and taking a trip to the beach, park, or pool is the way to go with these crochet bucket hats. Here is something here for everyone, no matter your skill level. Bucket hats are the ultimate in summer fashion. They're the perfect companion for your next beach trip or pool party, and with these ten crochet bucket hat patterns, you'll be able to find one to suit your style. These crochet bucket hat patterns are easy and quick to make, so you can start your next big project today!
Crochet your way to cool style with these 10 beautiful crochet bucket hats. They are the perfect fashion accessory for someone who loves outdoor activities.
See Also: 27 Easy Crochet Patterns for Beginners
Tips For Crocheting Bucket Hats
Crocheting bucket hat patterns is easier than you think. Follow these tips, and you'll be crocheting like a pro in no time.
Use the right hook for the yarn you're using. The type of hook you use will depend on the weight and thickness of your yarn.
Make sure to use an even tension when you crochet so that your stitches are all the same size. If one stitch is more prominent than another, it'll pull at that spot when you wear it, which can cause the material to break down over time.
Keep an eye on how much yarn you're using when you crochet so that you stay halfway through doing your project! You don't want to go back and add more later—that's an easy way to end with lopsided stitches or a hole at the end of your work!
1.

Crochet

Sun Daze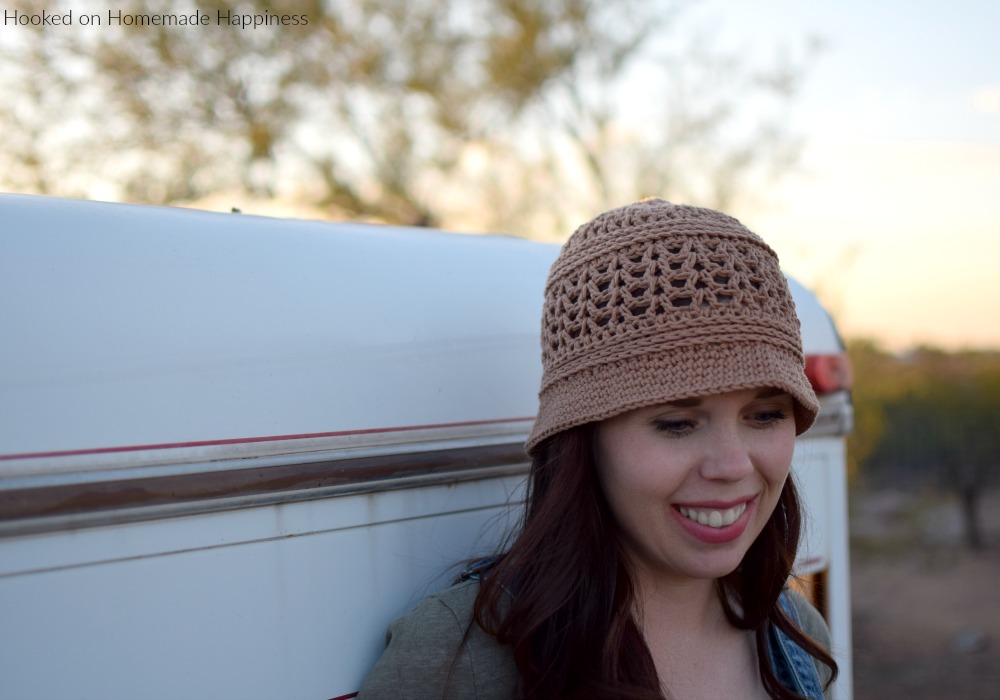 This crochet bucket hat is great for anyone who wants to show their summer style while protecting their noggin from the sun. The open-lacy design makes this the perfect hat for hot summer weather. It is breathable but still protects from the sun. The Sun Daze Crochet Bucket Hat uses different stitches to create this cute summer hat, including single Crochet, double crochet, and slip stitch.
2. Scrappy Crochet Bucket Hat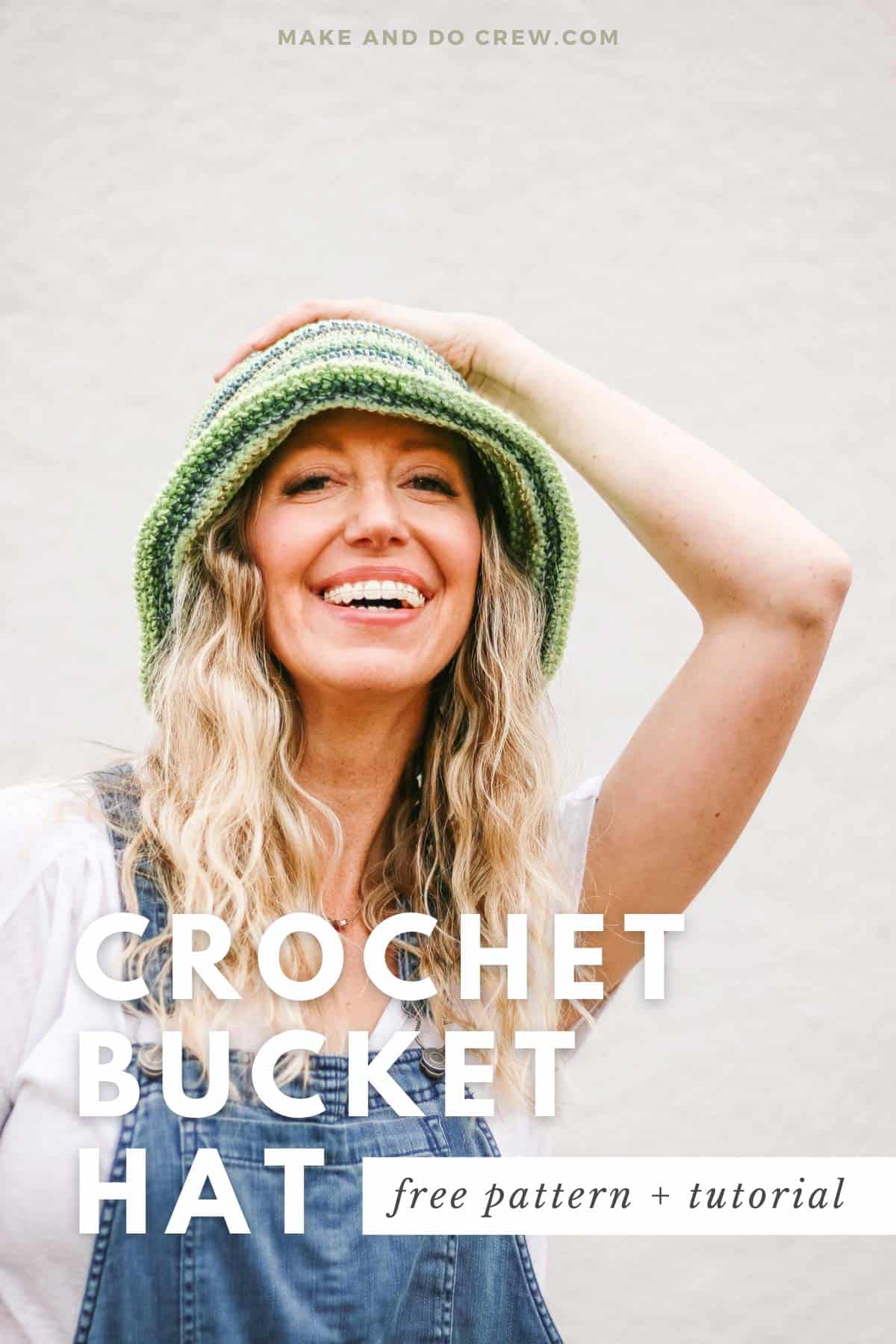 Looking for the perfect crochet bucket hat? This simple and stylish pattern is just what you need. You'll love how easy personalizing is; you only need scrap yarn or two. Featuring a scrap-friendly design and made with mercerized cotton yarn, this hat is perfect for both beginners and experienced crocheters. Made in an easy-to-understand pattern and suitable for all ages, this cute bucket hat will stay on small heads no matter what they're up to.
3. Seamless Round Crochet Bucket Hat
Perfect for sunny days, this easy Crochet hat is worked seamlessly in the round with no visible join. A nice bucket shape and pleasing texture will keep you cool and make you look great. Crochet your own easy and quick bucket hat! This bucket hat is made in one piece, and it is unnecessary to sew it together. The seamless construction requires minimal finishing to attach a lining and a pom pom.
4.

Crochet

Oh, Snap!
Fashion meets function with the crochet bucket hat. Made of cotton yarn, it's breathable and cool on those warm days. This stylish hat is great to use as an accessory to any outfit! Add some style to your summer wardrobe with this crochet bucket hat. The checkered design is fun and stylish, and the lightweight cotton fabric is breathable making it a good hat for warmer months.
5.

Crochet

Raffia Summer Bucket Hat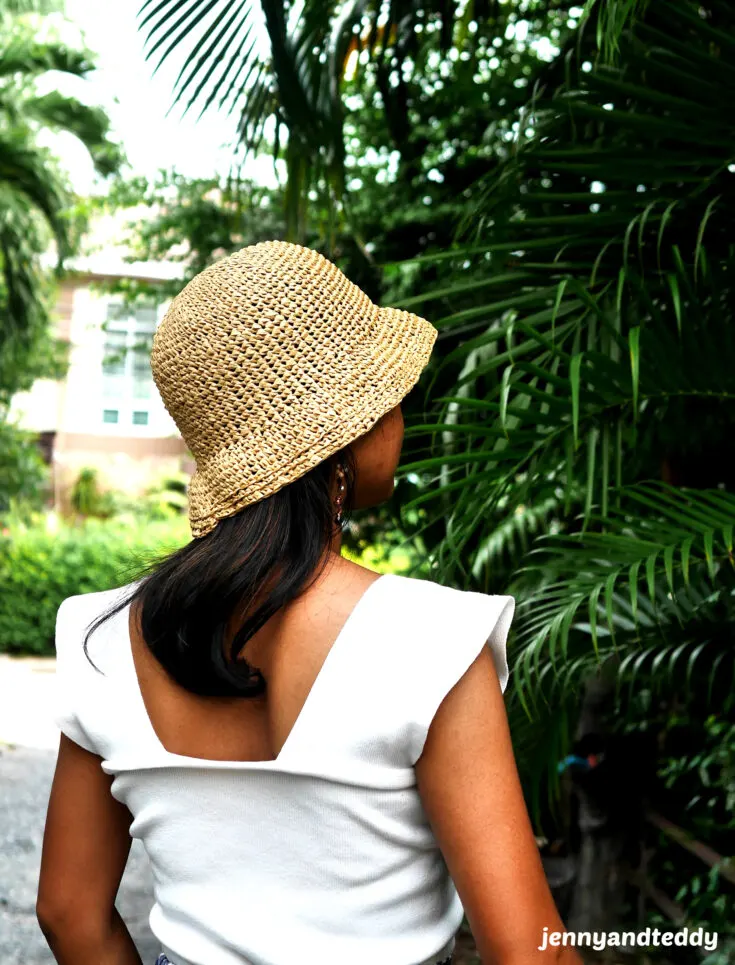 A stunning hat that uses the perfect blend of summer yarns. This hat is beginner-friendly, using only the simple single crochet stitch. It is worked from the top down with a magic adjustable ring, making it an easy-to-follow pattern you want to make repeatedly. This stunning raffia yarn bucket hat is perfect for warming your head this summer. Using single crochet stitches will be the most straightforward project you've ever tackled.
6. Easy Beginner Crochet Bucket Hat
Crochet this easy beginner hat in half a day using crocheted ridges to create a slouchy style. This easy crochet bucket hat is made with one ball of 100% cotton yarn, perfect for any season. The simple rows of double crochet create a light, airy hat that blocks the sun's rays and keeps you cool on hot days.
7.

Crochet

Dune
8. Crochet Sherpa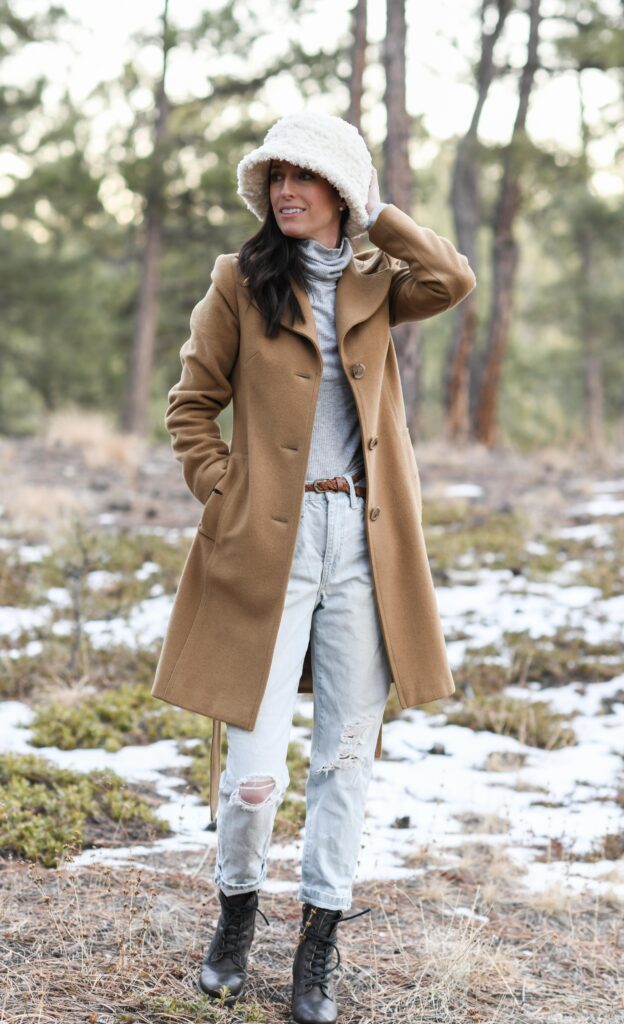 Enjoy the perfect accessory for a sunny day. This lightweight and cozy crochet bucket hat features a double layer of faux sherpa lining, making it perfect for fall and winter. This hat is ideal for hiking or camping trips and is perfect for anyone who loves the outdoors and wants to stay warm during their adventure. This hat is perfect for those who want to knit a cute hat quickly. It's warm and cozy and will make you look stylish while keeping your head warm!
9. Granny Square Crochet Bucket Hat
This hat is perfect for summer when you want to spread happiness and look stylish. It uses traditional granny square designs and cheerful colors for an authentic retro-style hat. This gorgeous bucket hat is the perfect summer accessory. Crocheted in a retro-inspired granny square pattern and featuring a wide brim and tie, it's a fun and functional addition to your wardrobe.
10. Annie Crochet Bucket Hat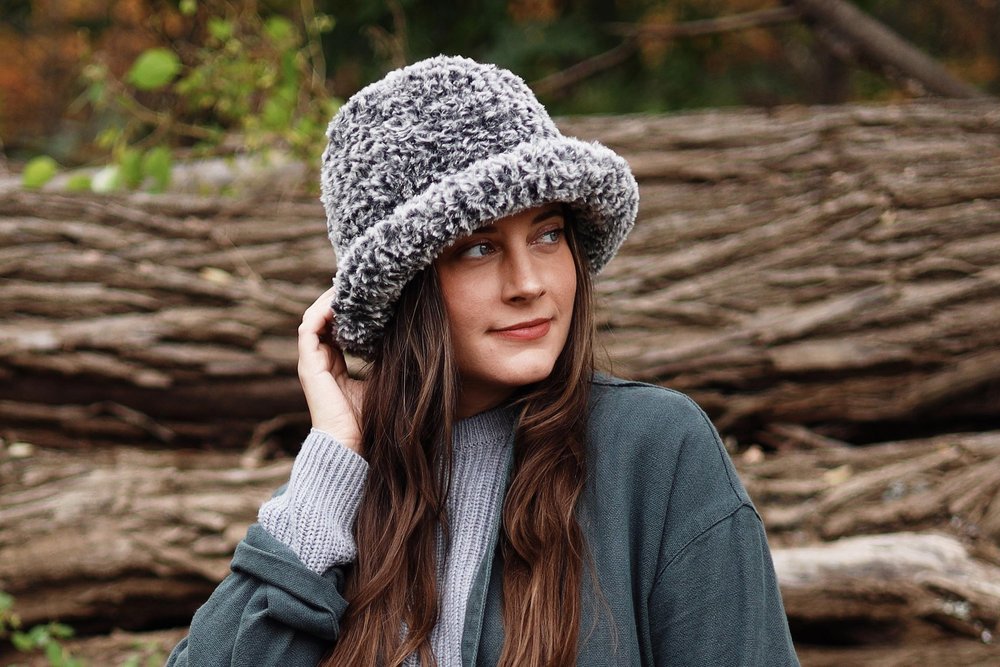 If you are looking for the perfect crochet hat pattern, look no further! Annie is the ideal hat for you. This cute little bucket hat will keep you warm this winter with its asymmetrical shape and braided tassels. Grab your hook and get to work! The extra-long strands and fuzzy texture create a fun and feminine look that will turn heads.