14 DIY Building Window Frame Plans
The window frame is the building block of your home. Whether renovating or building entirely new, choosing the right window frame is vital for your home's overall interior and exterior aesthetics. That's because it can significantly impact how much light will pour into your home, not to mention how much fresh air you'll get. These DIY building window frame plans are the perfect way to add style and comfort to your home.
From the floating shelf to the planter window, these DIY building window frame plans will create unique shades of light in any home.
Build your custom windows with these 14 DIY window plans, the perfect choice for renters and homeowners looking to add something special to the exterior of their homes.

Benefits Of DIY Building Window Frame Plans
You should consider DIY building window frame plans for many reasons. They include:
It is less expensive than hiring a professional contractor to do the job for you.

You can take your time and use your creativity to make your window frame project unique.

The process will be more enjoyable because it is something you have chosen to do yourself, not something that someone else has chosen for you.

You will be satisfied knowing you did it all by yourself, which people like to feel good about.

It is a great way to save money on your home improvement projects because it allows you to save on labor costs by doing it yourself instead of hiring someone else to do the job for you.
Supplies Needed For DIY Building Window Frame Plans
The following list of supplies will be required for this project:
Wooden window frames or wooden planks

Woodworking screws

Nails or hammer and nails

Stain

Paint (optional)
See Also: 20 DIY Window Awning Ideas
1. Window Frame in One Snap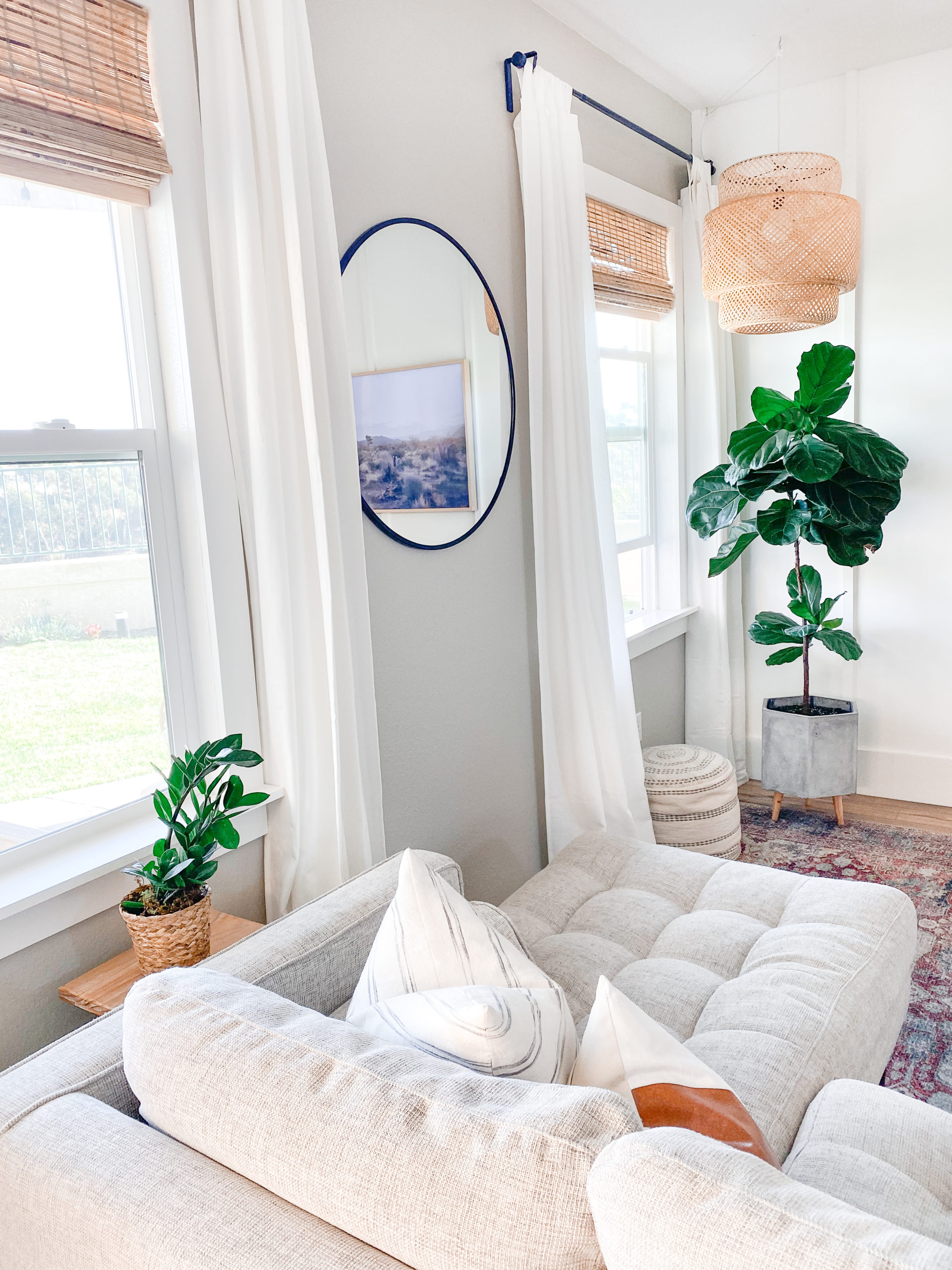 Upgrade your dull windows to give them a more appealing look. This DIY window frame is easy; you can finish the project within one day. The tutorial has simple steps and understandable details that will help you follow along easily. Using Pine Board with spackle or filler; this project comes with a decorative opening. This project is unlike wood, which needs Sawblades, some glue & Nail Guns in hand to put together.
This DIY Home Decorating Window Frame project aims to bring brightening & warmth to a room. It is easy to build and highly decorative with the right finish. Your hard work will surely pay off in a big way. We have captured the whole process, which you can use as guidelines regarding the window frame. The hanging bamboo shade will complete this transformation. With pine board & poplar board, it becomes a piece of art that empowers your space.
3. DIY Expert Window Frame Buildup
A window is a must-have in any building. It is one of the essential parts of the house and plays a vital role in making your home look attractive. Many designs are available for window frames, but it's only wise to go for the ones that are easy to make at home. It will save you from spending hours figuring out complicated fishing templates. The best part about this project is that it's DIY (Do-It-Yourself) and requires no specific skills or expertise. Following the expert's plan, you can complete one in just a few hours!
4. DIY Maintainable Double-Glazed Frame
Making a double-glazed frame is a straightforward and extensive method. You can put it in by yourself. The instructions are easy to understand, and the materials are affordable. You'll need some spare moments and patience to plan out every detail. This DIY will make you appreciate your decorative window once it's done.
The DIY Wooden Window Structure is a fantastic alternative to the traditional glass and frame window. It will make your room bright, cozy, and easy to install. The video instructions show tips on how to build this project without any prior experience. Following the directions, you can build an overall structure for your window in 12 hours.
6. DIY Single-Board Window Frame
The single-board window frame is one of the most straightforward projects, but it's a great starter for people new to woodworking. With just one board of wood and a few simple tools, you'll have a functional window in no time. Step-by-step instructions and detailed photos make it easy! Its defined steps and clear illustrations make it easy to see how to make a beautiful custom window frame from scratch.
7. Building A Rustic Window Frame
Building a rustic window frame is easier than you think! With step-by-step instructions, build this beautiful piece in your home or cabin. Great for nautical lovers, this piece will enhance any room in your home. This video will take you through every step of framing your window frame.
8. Installing A Timber Window Frame
This DIY Installing A Timber Window Frame project is perfect for anyone who wants to create a more comfortable and stylish environment at home. Wooden windows are versatile and durable. Even after being subjected to long-term weathering, they can use for many years. When you install a timber window frame, you get a smooth frame that blends in well with the rest of the cabinetry. With the help of this DIY project, you can easily install a timber window frame by following a few simple steps.
9. DIY Basic Rough Window Framing
Building a window frame is a vital building job that uses ordinary framing materials and requires very little in the way of special tools. You may be surprised at how much you can save by doing it yourself in your garage. This video shows how to frame rough openings, including temporary braces and blocking. You need standard parts that cost just pennies each to use this DIY trickery.
 10. DIY Window Framing – Start to Finish
Watch this video for an overview of all the essential window framing steps. You'll learn about making accurate measurements and cutting pieces to size so your finished product will fit like a glove. Construction techniques include nailing, cutting, and notching with a saw, fitting jigsaw puzzle-like trim pieces together, fitting shingles over trim to close the gaps, and adding paint. Watch how the result looks when applied to an actual project.
11. How to frame a window
This traditional wooden window frame is a great way to add character to a room and give your home more visual interest. DIY Traditional Wooden Window Frame is constructed using the technique of hunch mortise and tenon. In this video, you will learn precise measurement, cutting, sawing, and drilling to make up the frame. Although DIY can be quite time-consuming – especially if you're a beginner carpenter – it will save you money in the long run, so you can do more DIY projects around your house without hiring people for every little thing.
14. How To Frame New Plank Window
This video will help you learn how to frame new plank windows accurately. The step-by-step procedure will teach you how to build the wooden frame and install it in place so that your job looks fantastic. The video is easy; therefore, anyone can follow its instructions! It is a great help for all DIY experts or beginners who want to learn from scratch.