14 DIY Zero Waste Sewing Projects
Sewing has many practical applications and is an easy way to manage your home scraps—but it can be intimidating for newbies. This book teaches you how to create 14 stylish zero-waste sewing projects. The projects suit most beginner sewers, from students to new professionals, including those with little or no experience who don't know where to start. You can make everything from clothes and accessories to home items with simple sewing materials. You can turn your trash into something extraordinary and classy by being creative and using your imagination.
These 14 Zero Waste Sewing Projects for clothing and home décor will minimize the waste you produce and make you more environmentally responsible.
makylacreates.com
Making potholders with a sewing machine is easy, affordable, and fun. And if you're concerned about the environment? This is the perfect project for you. We'll show you how to make reusable potholders using quilters' cotton fabric and recycled terrycloth towels. The best part? You can customize your own set based on your unique style, plus they make fantastic gifts.
2. Adorable Fabric Bowl Covers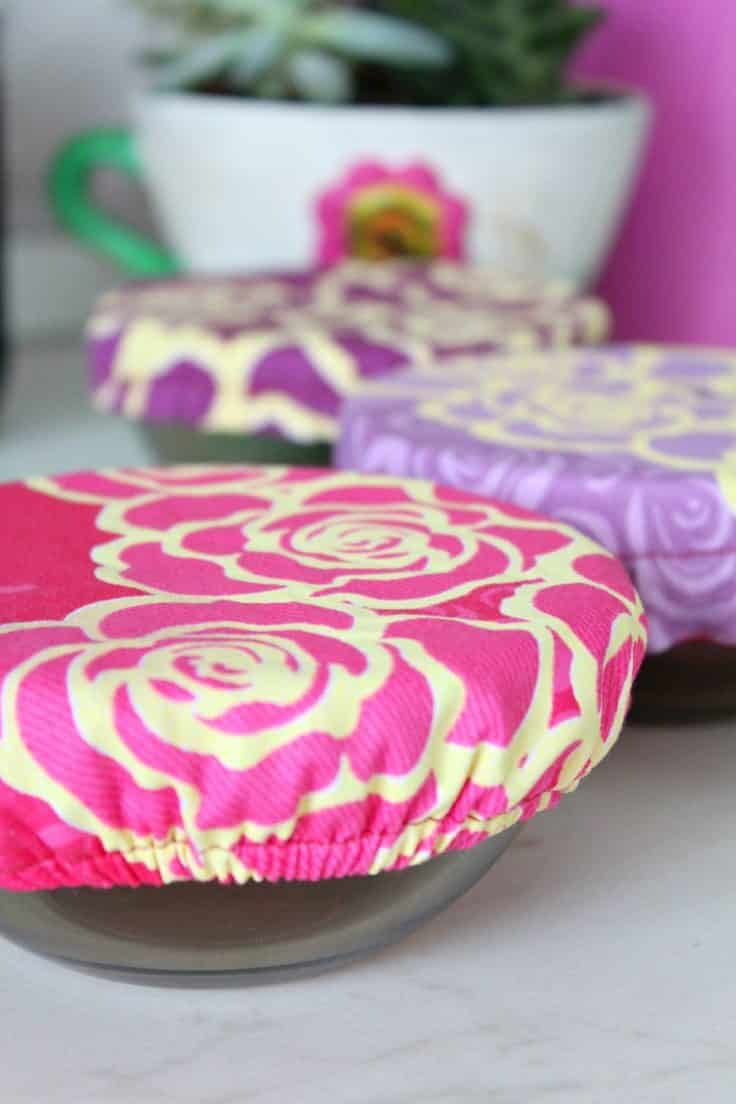 theseamanmom.com
Do you like repurposed products? Are you looking for a unique gift idea that's eco-friendly and stylish? This fantastic project will help you sew up cute, zero-waste bowl covers. They are easy to make out of fun, funky fabrics that you can repeatedly reuse since they have a loop at the edge that allows them to sit on the rim of any bowl.
3. Grocery Shopping Bag
theyellowbirdhouse.com
Grab a few repurposed items from the bin, and use this low-waste sewing tutorial to make your own reusable grocery shopping bags! This project is easy to make, and it only takes a few minutes to create a bag to keep your groceries from getting crushed. Once you've made these bags, there's no going back to paper or plastic.
4. Perfect Snack Pouches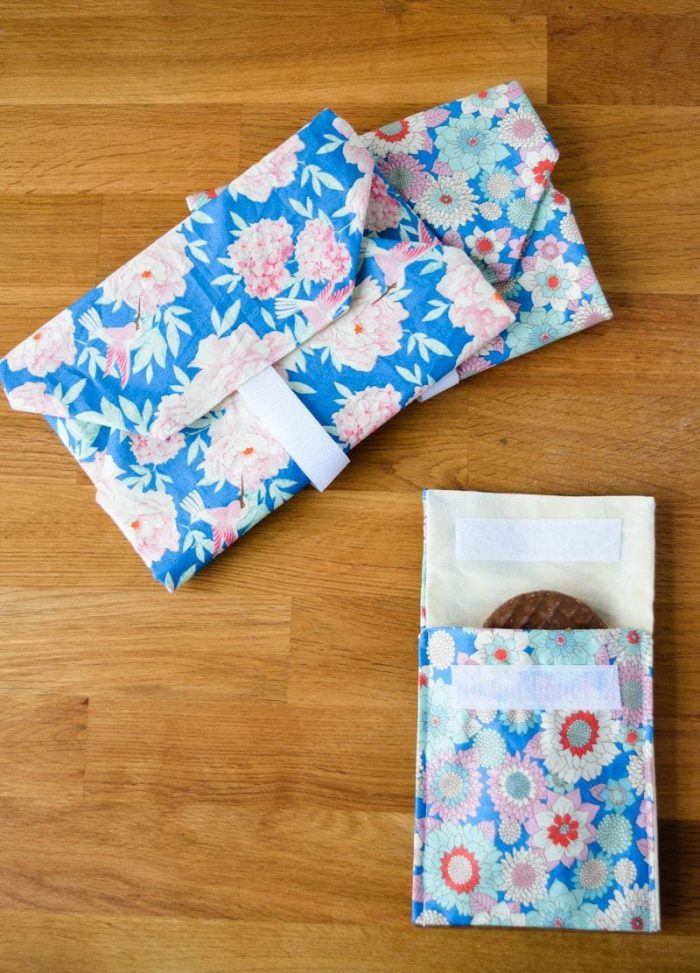 vickymyerscreations.co.uk
Crafty and practical, this DIY zero-waste sewing project brings your meals, snacks, and goodies to life with stylish, recyclable packaging. Make your favorite food more shareable with a stylish reusable pouch. These easy-to-sew, stylish food pouches are made of sustainable materials and easily cleaned. They're sure to leave you feeling happy and healthy!
5. Braided Scrap Rug
sugarbeecrafts.com
Sew your friends and family a fun, functional, braided scrap rug from recycled materials! This easy DIY craft project is perfect for collectors of all sorts of fabrics and anyone looking for a way to recycle their leftover scraps. When finished, store it in the closet or display it on the shelf as part of any room's decor. Not only is it environmentally friendly, but it's also easy to make and an instant way to add a touch of rustic charm to your decor.
6. DIY Zero Waste Sewing Project
easysewingforbeginners.com
If you love creating and crafting, check out this list of awesome DIY zero-waste sewing projects that all help organize your space. These are perfect for beginners and experienced sewers alike! You need a few simple materials to create these fantastic DIY projects. They are easy to customize for any space in your home – kitchen, bathroom, and bedroom to the office or craft room.
7. A Unique Cloth Alphabet
ginadwagner.com
This easy-to-follow tutorial teaches you to make a unique cloth alphabet. This product is excellent for any child's bedroom, classroom, and daycare. It is a perfect gift for children just learning to read and spell or even to decorate a room in a fun way. Add your favorite letter of choice to each item, such as "ABC" on each or "Happy Birthday."
8. Fabric or Bread Loaf
gippslandunwrapped.com
All know there is no waste when you do the DIY zero-waste sewing project. And if you are worried about fabric wastage, use a large piece of fabric in your favorite color. The small pieces of fabric will be used for other projects, such as making cloth napkins, curtains, and pillows. If you have extra bread loaves at home or have friends or relatives who have done a lot of baking recently, feel free to use them instead of buying new ones.
9. Tablecloth for Your Kitchen Table
happystronghome.com
Why not sew your tablecloth and ensure it fits your table perfectly? With help from this tutorial, you'll learn how to sew a fitted tablecloth that doesn't cause extra waste. This DIY project doesn't get any easier! Sew a fitted tablecloth for your kitchen or dining room table and add some extra color to any room.
10. Perfect Cloth Rounds
lovemadehandmade.com
Are you looking for a perfect zero-waste DIY sewing project? You have come to the right place! In this bundle, you will receive various perfectly sewn cloth rounds. Each round is made from high-quality organic cotton with beautiful stitching and color combinations. They are so soft and plush. Now you can get rid of all those paper towels!
11. Creates Bowl Cozies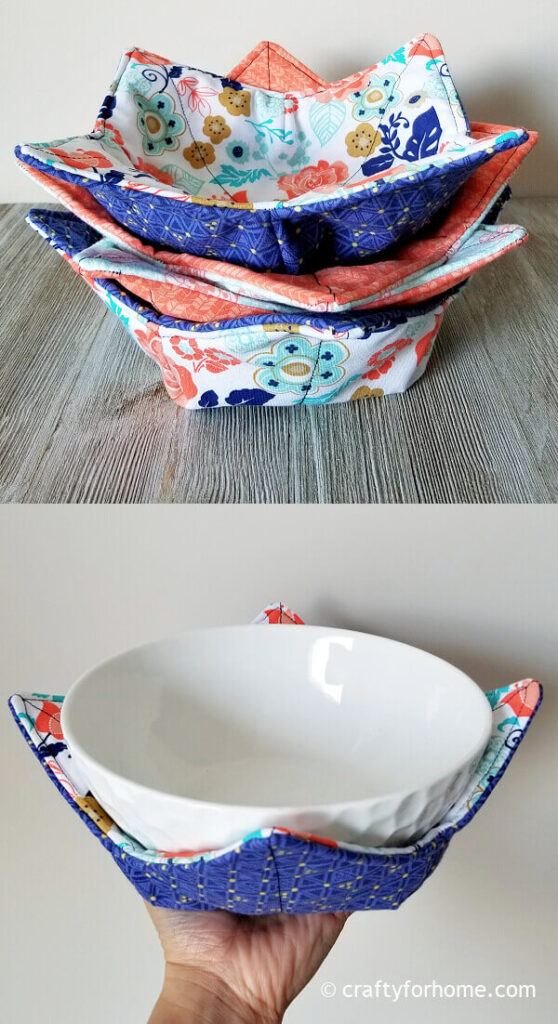 craftyforhome.com
There are many ways to make zero-waste sewing projects, but making a set of bowl cozies is one of the easiest and most incredible things you can do! Sew yourself a set of stylish and sustainable cozies for your bowls. You can use these sweet textile accessories for holding your coffee cup to keep your mouse cozy as you work. You can even choose a color to match every season or let your mood define the color scheme of your day.
neededinthehome.com
If you love popcorn but aren't crazy about having a big box of stuff on your counter, this DIY project is for you. This stylish, zero-waste solution provides a subtle and unexpected place to store your popcorn stash. It's made from recycled fabric and uses no battery power or fancy sewing skills; it's simply an easy-to-assemble pattern with just two folds required to finish the design.
13. Simple Draft Stopper
pinkscharming.com
Have you ever wanted to stop drafts from coming through your windows and doors? Draft stoppers are both easy and inexpensive to make. You can easily save money with this simple zero-waste sewing project, using a scrap of fabric or an old piece of clothing you have laying around instead of buying a commercial product. Not only does it cost almost nothing to make, but it's a great DIY gift idea for your friends and family who live in the cold!
14. Bookmarks of a Very Cool Sort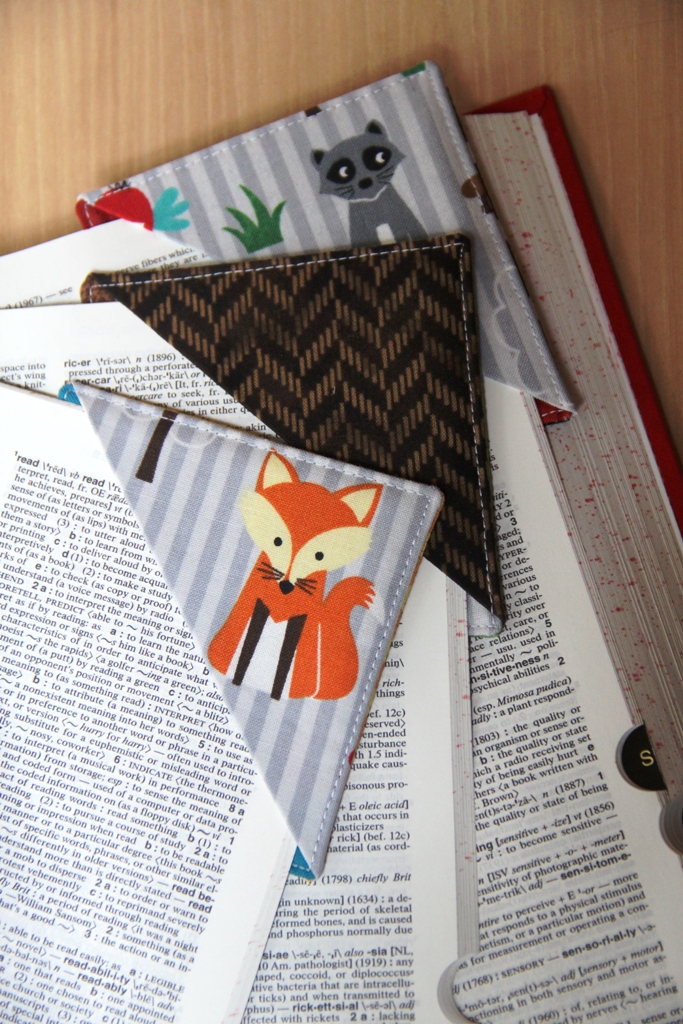 craftystaci.com
If you love crafts, you'll love this! Use pieces of fabric to create bookmarks that you can use while reading or studying or show off your style. It's an excellent, classy, fun, zero-waste sewing project, just like you! This might be the most straightforward sewing project ever and yields the most excellent results.