15 Easy DIY Halloween Costumes
Get ready for Halloween with these 15 Easy DIY Halloween Costumes that will have you looking spooky and stylish without breaking the bank. Whether you're looking for a last-minute costume idea or want to create something truly unique, our collection of DIY patterns has you covered. This collection of Costumes has something for everyone, from classic characters like witches and vampires to unconventional options like unicorns and sushi rolls. With step-by-step instructions and tips for customizing each costume to fit your style and personality, you'll be the party's hit in no time.
So grab your scissors and prepare to create an easy and impressive Halloween costume! Don't break the bank this Halloween. Create spooky and stylish costumes with our 15 easy DIY patterns. Get crafting today!
Why Make These DIY Halloween Costumes
There are many reasons why you should consider making DIY Halloween costumes.
It can be a fun and creative activity with friends and family.
DIY costumes give you a unique and personalized look you won't find in a store-bought costume.
DIY costumes are often more affordable than pre-made costumes.
Making your own costume allows you to customize it to fit your specific body type and preferences.
Making your own costume is a great way to express your personality and show off your crafting skills.
See Also:
1. E.T. and Elliot Costumes
What I love about Halloween costumes is how goofy they can be and how much fun you can have. This one is easy to pull off, has minimal shopping, and your kids will love it! This DIY Halloween Costume is a must for any alien lovers out there! You only need a red hoodie, bike handlebars, and the cutest alien to make the perfect costume!
2. Doll with Wind-Up Key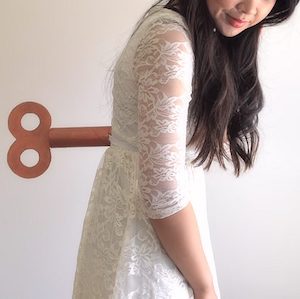 Add some vintage charm to your Halloween costume with this DIY Wind-Up Key. You can create this accessory in a few hours, just in time for the party. Create a wind-up key for your classic doll costume in just hours. You can combine everything from found objects around the house to a basic clock key with simple items to turn it into this charming and extremely unique accessory.
3. Operation Costume
This DIY Halloween Costume is adorable and easy to make! You only need grey sweatpants, red and white felt, pliers, and a stethoscope. You can use old socks if you don't want to use felt. This costume is a fun activity to do with your kids or grandkids.
4. Mary Poppins and Bert costumes
This DIY Mary Poppins and Bert costume is a great way to involve your kids in Halloween fun.  You can take your whole family to the next level with awesome handmade costumes or have fun creating an amazing Halloween costume.
5. No-Sew Spiderweb Cape Tutorial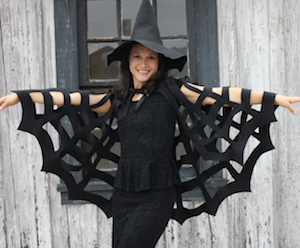 No-Sew Spiderweb Cape Tutorial
6. Dolly Parton and Kenny Rogers

What can you do with a pair of pantyhose, two wigs, and a baseball cap? Make a classic couple costume—Dolly Parton and Kenny Rogers! This DIY Dolly Parton and Kenny Rogers costume is a great Halloween option!
7. Cactus Costume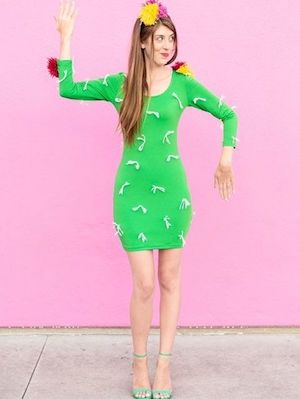 8. VSCO girl costume
This DIY VSCO girl costume is perfect for a casual Halloween bash. If you're dressing up with friends, customize the DIY costume at home before the party! For Halloween, create an easy DIY VSCO girl costume from items you can buy at the drugstore and dollar store.
9. Minnie Mouse Costume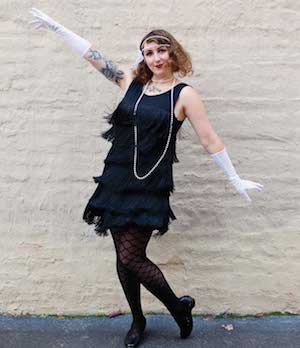 Love Minnie Mouse? This DIY costume is perfect for lounging around the house or going out trick-or-treating. The dress is easy to make with a few materials that are easy to find. You can even use a few of your favorite already-owned items, such as a scarf or fabric. It's a quick and simple way to have fun on Halloween!
10. Cookie Monster Costume
The Great Cookie experiment has begun! Consider a DIY Cookie Monster Costume if you're looking for an easy, simple, and affordable Halloween costume. With just a few simple supplies and less than an hour, you'll have a costume that will make others smile! Get your own DIY Cookie Monster Costume and follow our fail-proof instructions to make the perfect costume this Halloween.
11. Minnie Mouse Costume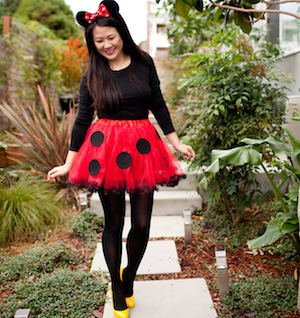 Can't afford a Mickey Mouse costume? Get crafty with this DIY Minnie Mouse Halloween costume. It doesn't have to be Halloween to dress up and have fun. This retro-themed look will have you looking just like the original cartoon character!
12. Paper Doll Costume
13. White Rabbit Costume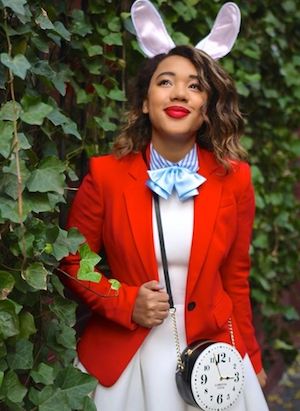 Get ready for Halloween with this DIY White Rabbit Costume! It's easy to make at home using materials from your local craft store. You can create the perfect look for a fun day of trick-or-treating and parties using white and black costume fabric. This costume is easy to assemble, affordable, and a hit with the kids.
14. Bat Costume with Wings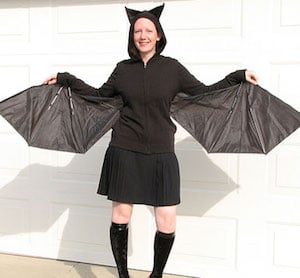 If you love your Halloween costumes and have a knack for creating your masterpieces, this DIY Bat Costume with Wings is the perfect project for your creative tomfoolery. Create your DIY bat costume with these awesome flying wings. This simple design greatly impacts you and the people who see you!
15. M&M Group Costume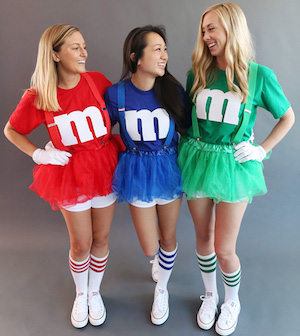 This costume is so fun; it's scary! Are you looking to grab the attention of your group? Try this DIY M&M group costume! It's easy to put together and a guaranteed hit when you get together with friends. This DIY group costume is for all you candy lovers who have ever wondered what M& Ms would look like if they all came together in one place.