15 Free DIY Coastal Wall Art Ideas: To Spruce up Every Room
Are you looking to add a glimmer of seaside charm to your home decor? Look no further than these 15 Free DIY Coastal Wall Art Ideas! Whether you're a seasoned crafter or a DIY newbie, these ideas will spruce up every room and bring the coast's beauty into your home. From seashell mosaics to driftwood sculptures, get ready to channel your inner beachcomber and create a one-of-a-kind piece of art that will transport you straight to the shore. So grab your glue gun and start a DIY adventure that will inspire and impress! To add a touch of coastal charm to your home or office decor, these 15 free DIY coastal wall art ideas are the perfect solution.
Why Make These DIY Coastal Wall Art Ideas?
Are you looking to bring a touch of seaside charm to your home decor? Whether you live by the coast or love the beachy vibe, Coastal Wall Art is a great way to infuse your space with a relaxed, coastal aesthetic. But where do you begin with so many different DIY Coastal Wall Art ideas?
That's where this blog post comes in. We've scoured the web to find 15 unique and inspiring Coastal Wall Art ideas perfect for sprucing up every room in your home. Whether you're a seasoned crafter or a DIY newbie, these ideas are designed to inspire and encourage you to create something beautiful for your home.
But why read this blog post specifically? For one, we've curated diverse ideas that appeal to various skill levels and tastes. We've got something for everyone, from seashell mosaics to driftwood sculptures to coastal canvas paintings.
Additionally, we've provided the following:
Step-by-step instructions.
Helpful tips.
Plenty of images to make the DIY process as easy and enjoyable as possible.
Plus, with 15 different ideas, you will find something that resonates with you and your style.
So, whether you're a beachcomber or simply looking to refresh your home decor, this blog post is the ultimate resource for DIY Coastal Wall Art inspiration. From small-scale projects to statement pieces, transform your space and bring a touch of the coast into your home.
Qualities Of DIY Coastal Wall Art Ideas
Here are some possible qualities of the 15 Inspiring DIY Coastal Wall Art Ideas that are included in this blog post:
Creative: Each idea is unique and allows for many creative expressions, whether through color, texture, or design.
Versatile: There are ideas for every skill level and taste, from easy DIY projects to more complex sculptures.
Affordable: Most materials required for these Coastal Wall Art projects are affordable and easy to find at your local craft store or beachcombing trip.
Eco-friendly: Many ideas use recycled or upcycled materials, such as driftwood, seashells, or old rope, making them environmentally friendly and sustainable.
Customizable: These DIY projects allow for high customization and personalization, whether by choosing different colors or creating a unique pattern or design.
One-of-a-kind: Because these projects are handmade, each piece of Coastal Wall Art is unique and adds a unique touch to your home decor.
Timeless: Coastal Wall Art has a timeless, classic charm that never goes out of style. These DIY ideas allow you to create pieces you can enjoy for years.
Overall, these qualities make the 15 Inspiring DIY Coastal Wall Art Ideas a great resource for anyone looking to bring a touch of the coast to their home decor in a creative, affordable, and sustainable way.
See also: 21 Easy DIY Resin Craft Ideas
1. Lovely DIY Brown Leaf Wall Art
This lovely Brown Leaf Wall Art adds a touch of style and elegance to your living room. Anyone can do this project, and it is easy to complete. The effect is simply amazing! This lovely wall art will add a new touch of style to your home. Easy to create yourself, you'll get compliments on it every time someone comes over!
2. DIY Mysterious White Shell on Blue Surface
Are your walls boring? Is your room dull? It is time for a DIY change. This mysterious white shell on a blue surface is the perfect wall art to create a magical mood. The shell is small enough to be placed wherever you want and instantly adds beauty to any room d. Made from painted white shells attached to a blue surface, it's sure to add some beauty and mystery to any room of your home.
3. DIY Brilliant set of Star Fish and Shells
Bring the coast indoors with a brilliant DIY set of Star Fish and Shells. This super simple craft project is all about the details, so it's the perfect way to add coastal beauty to your interior without breaking the bank. In no time, you'll be creating a sparkling seaside ambiance!
4. DIY Oceanic Blue Wooden Gallery Box
Featuring a colorful design in white and blue, this DIY Oceanic Blue Wooden Gallery Box is an attractive way to showcase your favorite books and art pieces. Creating a piece of coastal wall decor is easy with this tutorial. It only requires three steps and materials you may have lying around the house. Use your creativity to customize the look, then hang it in your home for years!
5. Alluring Shell Hangings on Wood DIY

No one else has wall decor like YOU, so why settle for boring when you can create a beautiful and unique wall hanging? This guide will walk you through creating a fascinating shell art piece that will impress you. These shell hangings are the perfect summer project – they're easy to make, fun to personalize and add character, personality, and color to any space. 
6. DIY Magnificent Single Starfish on Plain Surface

Were you looking to add a seaside charm to your home decor? This guide will show YOU how to create DIY Coastal Wall Art. It can be used in any room, and all the materials needed are easily accessible. You need to put some time aside, purchase the required items and follow this step-by-step tutorial: you will have an awesome-looking piece hanging on your wall in no time!
7. DIY Heart Shells On A Wooden Surface
This DIY wall art is perfect for a beach house! It's easy to make, and the best part is you can create it in any size or color scheme. Choose an old wooden surface, pallet, or even shelving unit door. You can paint it beforehand if you'd like, but we left ours with its natural finish to let the heart shells speak for themselves.
8. Inspirational Words on Wooden Pieces DIY
beyondthepicket-fence.com
Create Coastal Wall Art that transforms your home into a cozy coastal getaway. Follow this guide and create stunning Coastal wall art to make your guests feel welcome, relaxed, and at home. Get ready to relax and unwind with this beautiful DIY coastal wall art project!
9. DIY Magnificent Single Starfish on Embroidery Hook

Create your coastal decor! A unique wall hanging, perfect for coastal-inspired homes. This piece can be hung on any solid color wall or in a nursery or baby room as a decorative piece. This modern and unique wall art is a great addition to any room. Hang them together or separately, and the possibilities are endless!
10. DIY Beaded Coastal Mantel with Threads
This DIY mantel gives your living room a bold, updated look. With everything you need to create your unique design, this project is perfect for beginners and experienced crafters. Follow this simple guide to create a stunning addition to your home that impresses you.
11. Alluring Coral Reef in Wooden Frame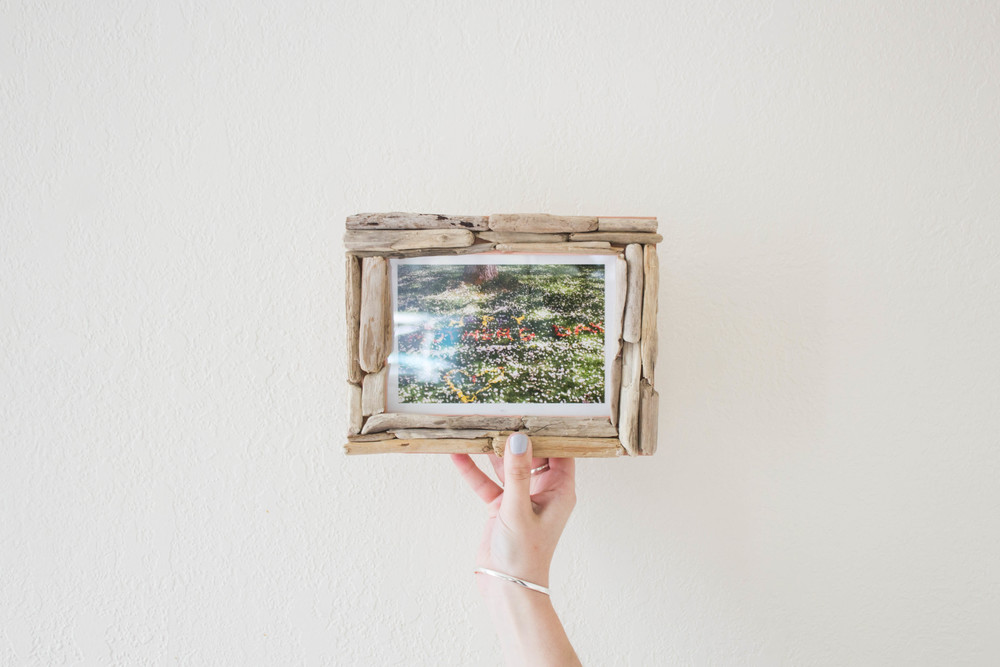 If you want your home to look as serene and soothing as an ocean scene, you'll want to hop aboard the DIY Alluring Coral Reef in a Wooden Frame boat. This step-by-step guide walks you through the how-tos of creating an at-home oasis you'll love looking at every day.
12. How To Make Shells of Love in a Frame
The coastal design of this DIY Shells of Love in a Frame will bring the beauty of the beach to your home. The melted wax creates a rustic effect and adds a warm glow. This project is easy and makes an eye-catching addition to your wall decor.
13. DIY Round Coastal Mantel Made of Threads
This fun, easy-to-make Coastal Wall Art involves no sewing yet requires a little threading. What a great idea for those who love nature and the outdoors! The only limit is your imagination. This DIY project is perfect for anyone who loves the beach and sea.
14. Spectacular Blue Sea Horse in Frame DIY
Inspire your family and guests with this DIY Spectacular Blue Sea Horse in Frame Wall Art. This easy guide takes the hassle out of making your wall art by guiding you step-by-step through the entire process, from start to finish. Create your charming artwork that captures your love for the beach and gives everyone something special to take home from their visit with you.
15. DIY Modern Shell Display on Wall
Transform your walls into a work of art with this easy-to-follow guide that guides YOU on making your own stunning Coastal Wall Art. DIY Beautiful Modern Shell Display on Wall Decorations is aesthetically appealing and has a high visual impact. The best part is that it doesn't cost a fortune!