15 Man-Made DIY Planter Crafts Ideas to Green Up Your Space
Planters don't have to be plain pots or wooden boxes. Planters can be anything from old tires, weathered doors, and empty tin cans. We've rounded up 15 of the coolest, most creative ideas for planters, so if you're in the market for a new one, you can have variety at your fingertips. It's not just about the containers, though—we've also found some great tips on what to do with them! Check out these ideas below and see if you can't find something that'll fit your space and personality.
Learn how to make a planter from recycled materials and start growing your healthy plants indoors with these 15 DIY plant hacks.
Benefits Of Man-Made DIY Planter Crafts Ideas
Why should you try artificial DIY planter crafts ideas?
1. It's cheaper than buying pre-made planters. It's also less expensive than having a professional do it for you.
2. You can make it any size or shape that you want.
3. You can choose from various materials like ceramic, glass, wood, and metal to get your desired look.
4. You can decorate them with your style and creativity by adding paint and other items to give them an extra touch of style!
See Also: 15 Simple DIY Self-Water Planters for a Flourishing Garden
1. DIY Woven Felt Planter
This easy DIY planter is perfect for indoor or outdoor decorations, and you can make it in as long as you have an afternoon to spare. Make a simple DIY planter in just one hour or less with this easy-to-follow tutorial. Now you can have a bright pop of color in any room! You'll love how easy it is to make this adorable planter. Creating or giving your own unique planters as gifts is a great idea. It is super easy to make and very inexpensive.
2. DIY Mid-Century Plant Pot
A mid-century-inspired plant pot? Why yes, please! This DIY mid-century plant pot is simple and elegant and only requires a few tools. You can customize it to fit your style and decor by choosing the wood slats and paint color. Impress your friends with this homemade planter, which takes just a couple of hours and can be customized in any way you like!
3. DIY Tripod Plant Pot
A perfect way to add color and style to your outdoor spaces, this DIY tripod plant pot is easy to make and fun for kids. This DIY tripod plant pot is a fun and stylish way to bring life to your home decor. Easy to make and easy on the eyes, this versatile planter can be customized in many ways. Make one for yourself or as a gift for someone else!
4. Make a DIY Air Plant Holder
Make a DIY Air Plant Holder with this easy tutorial! It's a great way to show off your favorite house plants; the natural materials will update any space. Make a DIY Air Plant Holder like you see at craft shows and galleries. These look great on a shelf or dresser, in the bathroom, or anywhere you want to add some greenery.
5. How to Make a DIY Vertical Garden
Learn how to make a DIY vertical garden from scrap wood! This is an easy DIY planter craft you can make in your backyard. It's great for vegetable gardens, herbs, or flowers. You don't need a green thumb to enjoy gardening; follow these easy steps, and you can design and build your beautiful vertical garden today.
6. Easy DIY Indoor Plant Pots!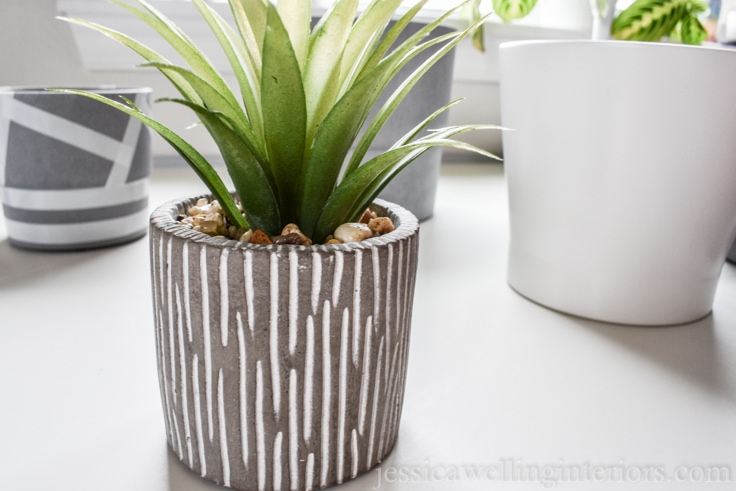 Make your indoor planters! These DIY plant pots are easy to make and look amazing on any windowsill or tabletop. You can easily customize each one with different-shaped pots and paint pens. You only need a few pots, paint pens, and your favorite craft paint! It's inexpensive, incredibly fun, and modern decor complements any wall's look. Just grab some pots and paint pens, then let your creativity flow.
7. DIY Cinder Block Garden Planters Under $5
With these budget-friendly cinder block planters, garden lovers can bring the outdoors in. Make your own DIY planters. They're easy and inexpensive to make, plus they come in so many fun shapes and sizes–you can make them as small or large as your garden space allows. And if you don't have a garden, you should know that these cinder block planters are great for windowsills, desks, and tables.
8. DIY Faux Concrete Planter
Create some of the most exciting garden planters you'll ever see with this easy DIY! This DIY faux concrete planter is the perfect addition to any space, from your front door to your living room. It's easy to make and can be used as a succulent planter or small plant bed, or use the basic form to create your own design.
9. DIY Hanging Grapevine Basket Planter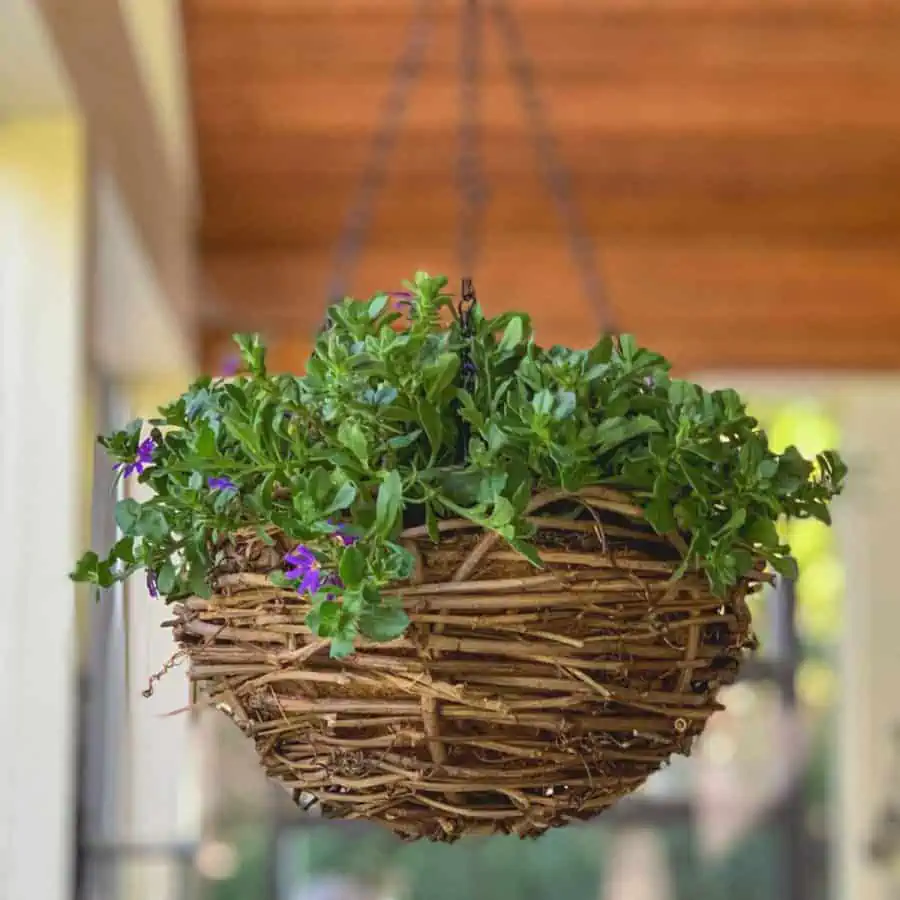 Do you want a unique and beautiful planter for your garden but need more time or skill to make one? If so, then this grapevine basket planter is perfect for you. This easy project takes just a couple of hours and can be completed by even the most novice crafters. It's also perfect for hanging plants that need more room to thrive, like basil or tomatoes.
10. Boho Modern DIY Painted Terra Cotta Pots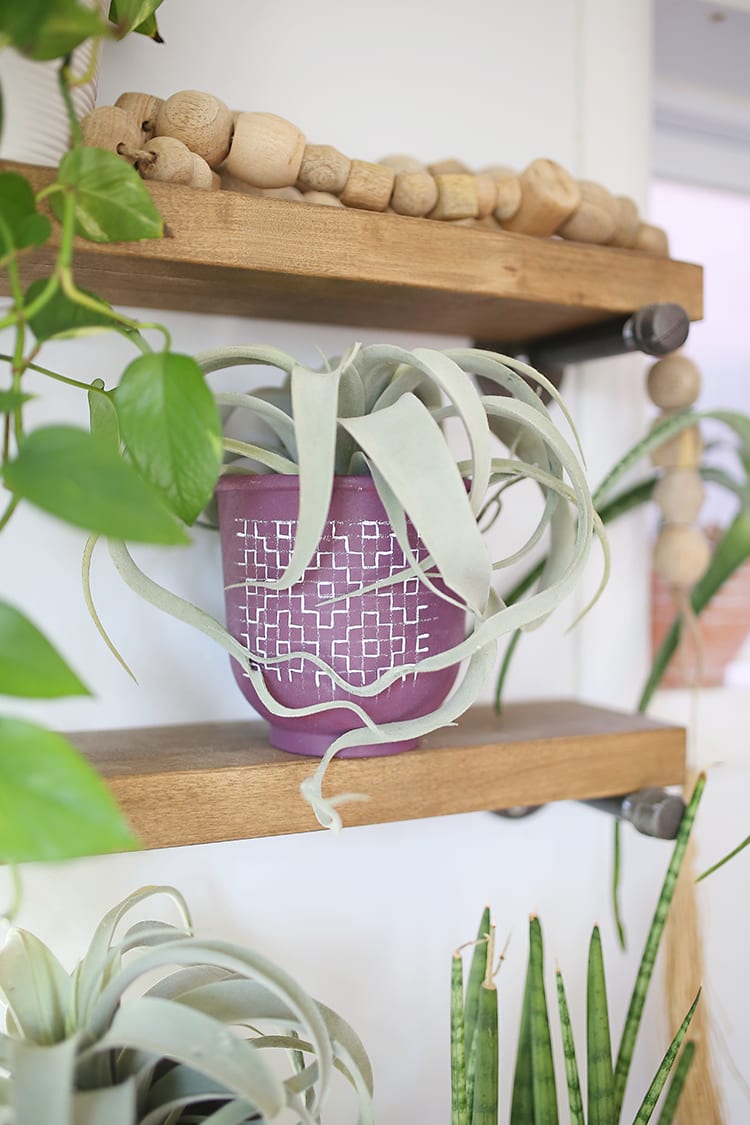 This Terra Cotta pot is a perfect indoor planted pot. The beautiful paintwork will add flare to your home and set of unique decorative table plant pots. This DIY planter is a great gift for a loved one, friend, or family member. Add a pop of color to your home with this boho modern DIY planter craft. It's easy to make and only takes a few supplies from your local craft store, like plastic pots, paint, and floral decor!
11. DIY Wall Hanging Planters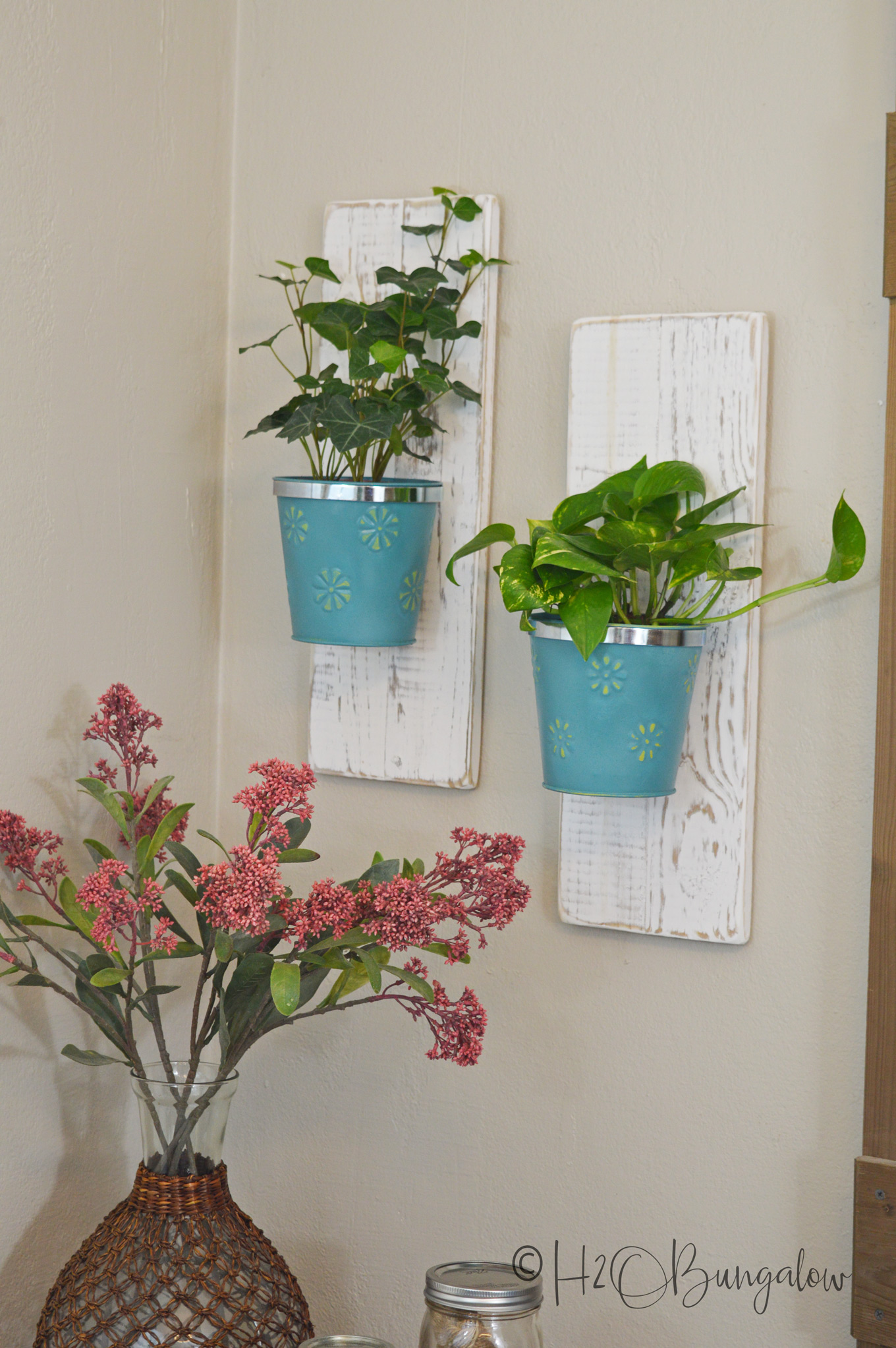 These DIY planter wall hangings are the perfect way to add a little greenery. The instructions are straightforward, but it still looks like something you'd order from a fancy boutique. You can create custom designs or choose from these suggested plant combinations. It's a great way to add a pop of color to your outdoor living space, fill them with small plants or herbs for a beautiful countertop display, or hang them on your wall as decor!
12. How To Repurpose A Vintage Mop Bucket Into A Garden Planter
Now that spring is here, and it's time to plant flowers and plant them all over your yard! This easy DIY project is a fun way to repurpose an old mop bucket into a garden planter. You'll only need the mop bucket, glue, paint, and flowers. This looks great anywhere around the house or office—be creative and use your imagination!
13. How To Plant An Herb Garden In A Galvanized Bucket
This is a great idea for those who are growing herbs in containers. Place a galvanized bucket on a table or chair and turn it into an herb garden. This creates a catch-all for your buckets, pots, gardening tools, and supplies. The buckets can be placed on the deck, patio, or under trees in your yard. It's also an easy way to decorate, and it can help you save money if you grow your herbs for cooking or natural remedies.
14. Turn Dollar Store Pots Into Modern Indoor Planters!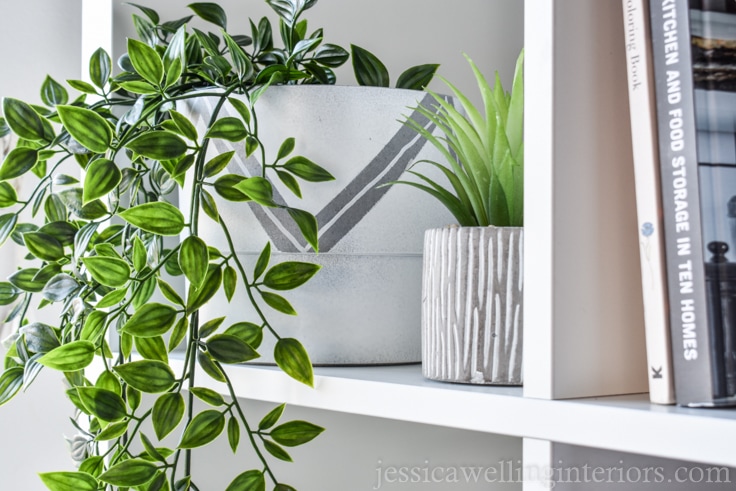 Dollar store pots make perfect planters for indoor plants or succulents! Follow this easy DIY tutorial to make these gorgeous, modern indoor planters made from Dollar Store pots. With just your favorite paints, a drill, and some acrylic paint, you can quickly make your own custom indoor planter box!
15. DIY Wood Leather Plant Hanger
Do you want to create a hanging planter basket that can hold dirt and water? If so, this simple DIY tutorial is perfect for you! Make this DIY Planter Craft a gift, or add some greenery to your home decor. This hanging planter is made with wood and leather, so it has a rustic look that's perfect for any room in your home. The whole project is an hourglass design that can easily be hung on your wall or table.