15 Perfect DIY Cat Wheel Plans
Does your furry feline friend need extra exercise and entertainment? A DIY cat wheel may be just what they need to stay active and healthy. With these 15 perfect DIY cat wheel plans, you can create a custom exercise wheel that your cat will love. Each DIY cat wheel plan offers unique features and styles to fit your cat's needs and personality. From simple and minimalist designs to more elaborate and decorative options, there's a project for every cat. Not only will these DIY cat wheels keep your cat physically active, but they can also provide mental stimulation and reduce destructive behavior. Plus, making your own cat wheel can be a fun and rewarding project. 
Here are

15 perfect DIY cat wheel plans

for your active kitty! These are easy to make and will keep your cat happy while saving you money!
Supplies Needed For Perfect Cat Wheel Plans for Your Active Kitty
The supplies needed for each DIY cat wheel plan can vary depending on the design and size of the wheel, but here are some general supplies that you may need:
Plywood or other sturdy wood material
Circular saw or jigsaw
Sandpaper
Measuring tape
Drill and drill bits
Screws
PVC pipe or metal rod for the axle
Bearings or bushings
Spray paint or wood stain (optional)
Carpet or other material for the running surface
Velcro or double-sided tape to attach the running surface
It's important to follow the instructions for each DIY cat wheel plan to ensure you have all the necessary supplies and tools. You may also need to purchase additional materials based on your chosen customization options, such as decorative elements or additional features for your cat's enjoyment.
See Also: 25 Homemade Easy To Make DIY Cat Toys
1. How to Make a Cat Wheel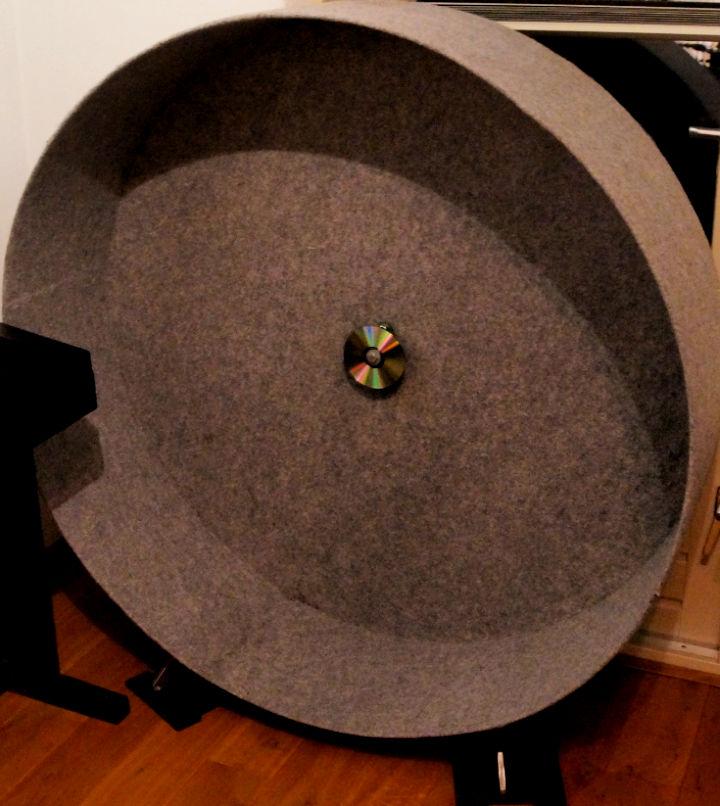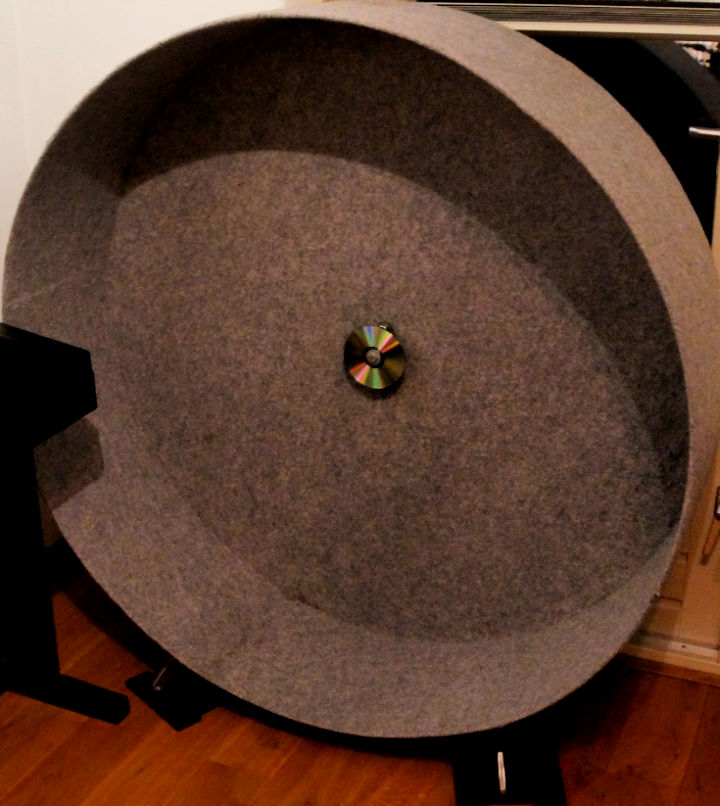 A cat wheel is an important piece of equipment in a house with a cat. This spinning wheel makes your furry friend active and happy while working as a good entertainment device or exercise equipment. It can be used by cats of all ages and sizes, even overweight ones. If you want a compact, stable, and inexpensive exercise wheel for your cat, learn how to make one out of 3 galvanized steel sheets.
2. DIY Cat Exercise Wheel Device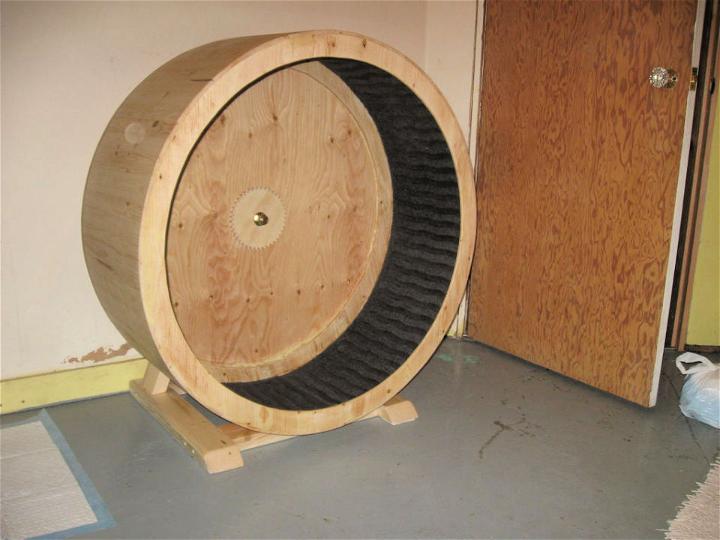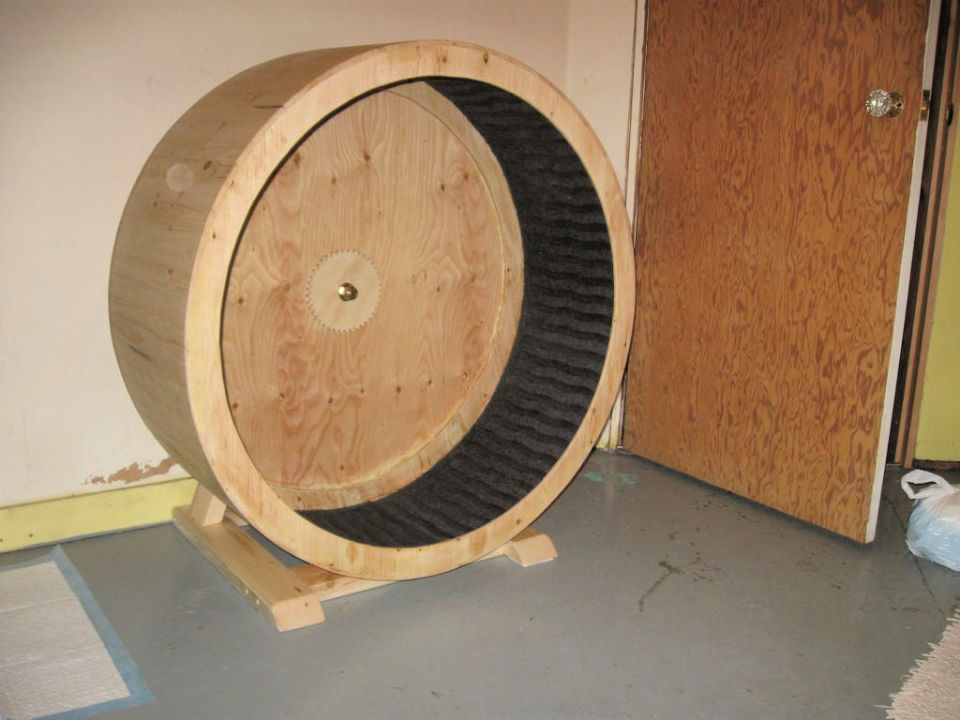 The easy-to-make DIY cat wheel is an inexpensive and effective solution for cats who need exercise. Whether your cat needs extra physical activity or your indoor pet has become fidgety, this project can provide a fun and stimulating solution.
3. How To Build A Cat Wheel
The cat wheel is terrific for exercising and having fun with your cat. Made of sturdy plastic, it's better than a regular wheel. So easy to assemble! The easy-to-make DIY cat wheel is an inexpensive and effective solution for cats who need exercise. Whether your cat needs extra physical activity or your indoor pet has become fidgety, this project can provide a fun and stimulating solution.
4. DIY Cat Wheel
5. DIY Cat Exercise Wheel
For the cat lovers you know, get them a DIY cat exercise wheel – they'll love it! It's a simple project that requires only a few steps, and in no time, you can build an exercise wheel for your favorite feline! Keep your cat fit and healthy for years to come with the help of this DIY cardboard cat exercise wheel.
6. Modular Plywood Cat Training Exercise Wheel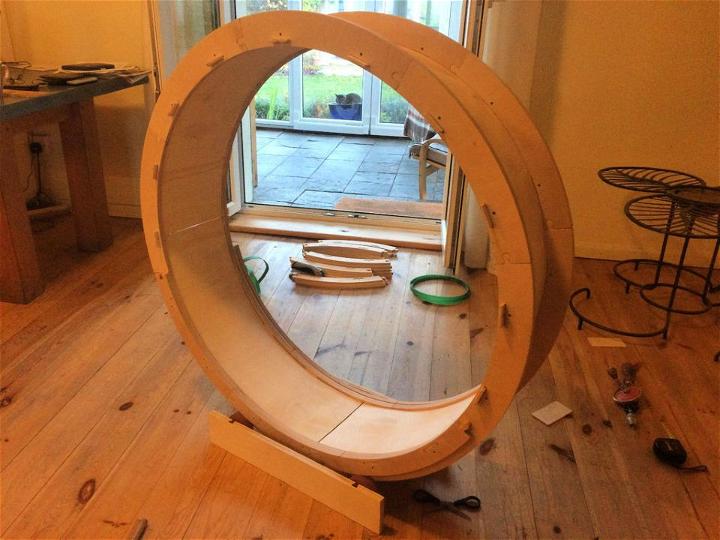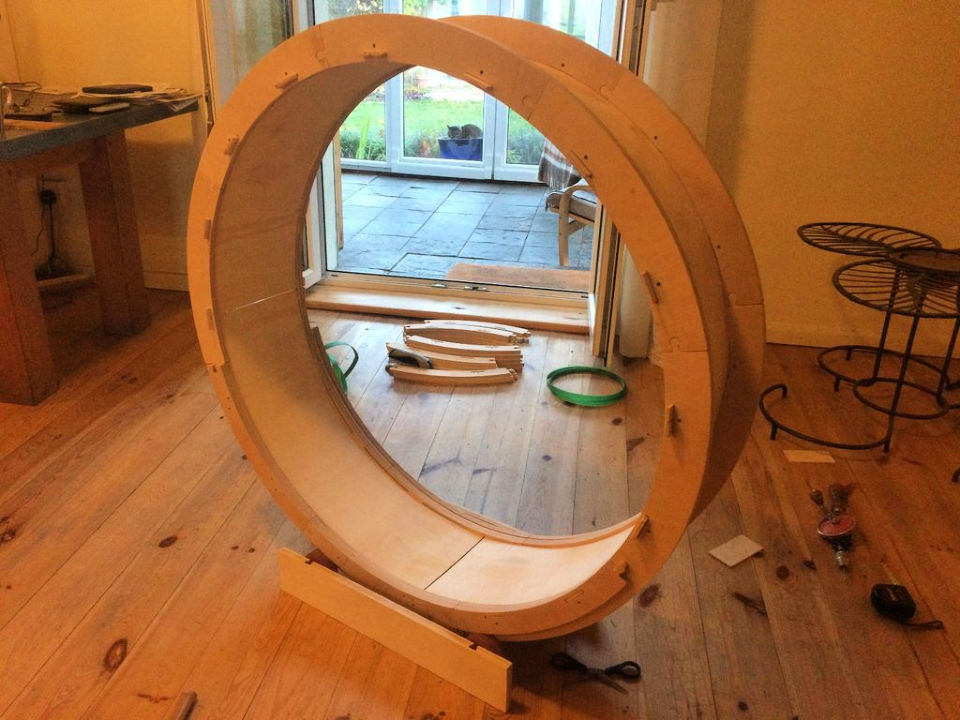 Save your furniture and sanity by training your cat to use the Cat Wheel. A modular design makes it easy to assemble at home with a latch system that keeps it together when needed and can be easily disassembled for storage or transport. Strong but lightweight, it makes it easy to position the wheel in the room of your choice, too!
7. Aka Hamster Wheel for Kitties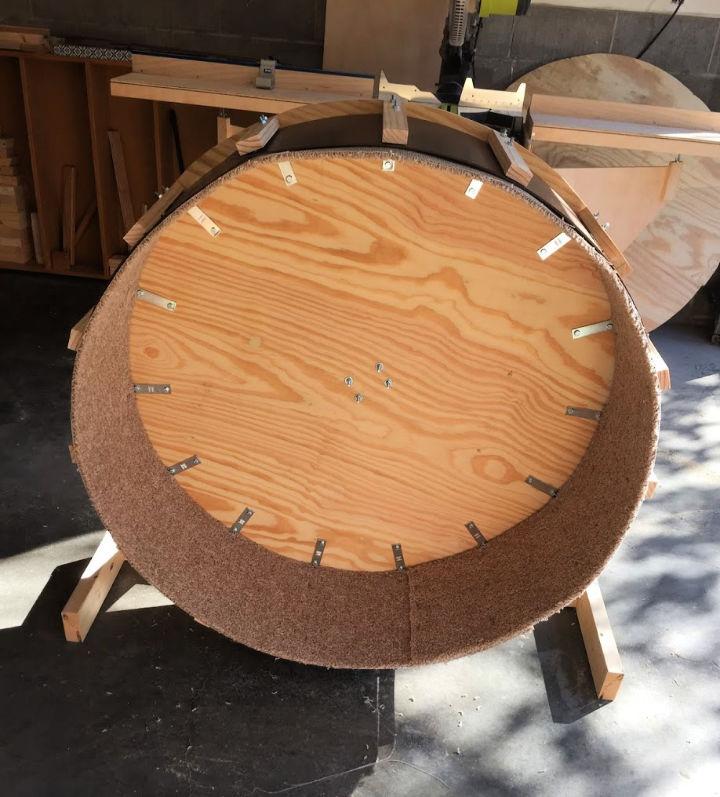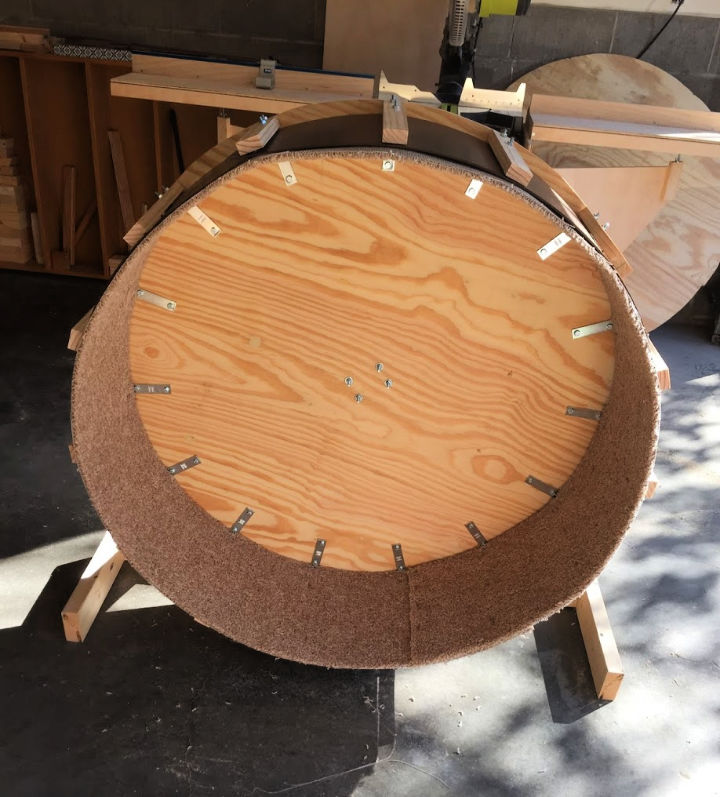 This ideal cat toy provides much-needed exercise and activates their hunting, stalk, and spring instincts. A small plastic bowl and a tennis ball mounted on a two-by-two piece of plywood make up the hamster wheel. The diameter of the plywood should be about ten inches for one to two cats. You can cut it at any length and finish the edges with wood filler or use push-pin nails for decoration.
8. Easy and Inexpensive DIY Cat wheel
This easy and inexpensive DIY cat wheel is easy for you and your cat to build and will delight your kitty if they are a climber. Since this wheel doesn't have a motorized base, it's more under the cat's control and can serve as an exercise wheel. This beautiful cat wheel is so easy and inexpensive to make. If you need a fun activity to keep your cat active, this is it!
9. How to Make a Cat Wheel
Your pet will love this DIY cat wheel! Whether your furry friend is active or just looking to add a little exercise to their day, this accessory will surely help. This handy DIY project takes only 30 minutes and costs less than $20 in materials. Boxes of balsa are the perfect light, sturdy and soft material for the treads. They can take it in stride without worrying about damaging their paws.
10. DIY Cat Exercise Wheel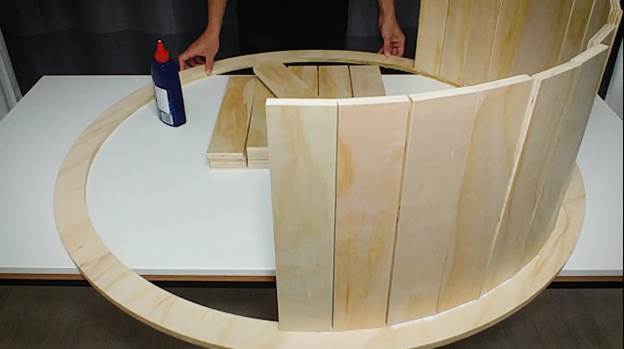 The DIY cat exercise wheel is a great way to help your kitty stay fit and healthy. It's inexpensive, simple to make, and attractive. A cat exercise wheel can also be a great source of entertainment for you and your pet – an excellent indoor activity or playtime toy that is fun, safe, and healthy for your feline companion.
11. How To Build A Cat Wheel
12. Building a Pet Raccoon Running Wheel
Animal lovers want their pets to be physically fit, so they often build a running wheel for their small or large animals at home. This is a great way to keep your pet in shape and burn off some of its extra energy reserves. Sometimes the wheels you can buy from pet shops are expensive, but you can build this inexpensively with these plans.
13. Handmade Cat Exercise Wheel
Whether you have a kitten or a mature cat, you will see how much they enjoy using the Cat Wheel Cat Exercise Wheel. It has given our cats many years of pleasure and fun exercising. The standard wheel is perfect for a full-size cat; even if you have an overweight cat, the larger wheel will give them all the exercise needed.
14. The Best DIY Cat Running Wheel On A Budget
Looking for some fun DIY cat toys that will help your kitty burn off some energy? Try this simple, affordable DIY cat wheel your feline friend can run on. The best part is that it will cost you as little as $15! Assembling the frame is a straightforward process that requires some carpentry techniques, but anyone with the right tools and skills can build it on the weekend.
15. Best DIY Cat Running Wheel, Not Made From Wood
This project is simple, easy to build, and will work quickly. This cat wheel is built from a few pieces of lumber and a piece of plywood. You will also need to get some felt for the bottom of the wheel and a wooden dowel for the spine of the wheel. The rest is just some screws, glue, and paint! This tutorial shows you how to construct a cat wheel without using any frame or frame material.