16 DIY Plans for Ladder Shelf
7. How To Create A DIY Ladder Shelf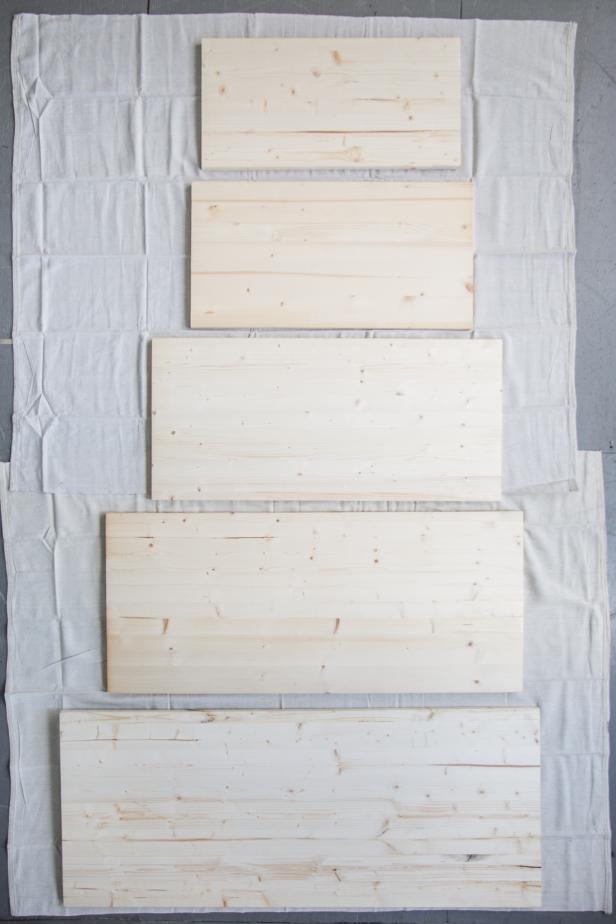 This ladder shelf is perfect for a large room or even a space. But you'll need a lot of wood planks to make this. The dimensions of the wood and other materials you'll need are in the guide already. The good thing about this shelf is that you can put practically anything in it because it's spacious. It's straightforward and won't cost much since the materials are cheap. Since the critical dimensions of the project are included in this article, you'll have to follow along step-by-step, and you'll be done in no time!
8. How To Build A Leaning Ladder Bookcase
Do you have a slanted wall where you would like to hang a bookcase or a shelf? Then this is the guide for you! It will show you how to build a leaning ladder bookcase that can be adjusted easily because of its flexibility. This homemade leaning ladder bookcase is easy to make and will be an excellent addition to any room of your house. A leaning ladder shelf will be a unique addition to any room. It will help save space and simplify accessing items on your bookshelf when bent over. This guide will show you how to build a leaning ladder shelf using standard tools and supplies.
9. DIY Modern Ladder Bookcase Build
This DIY Ladder Bookshelf is a great way to add style and personality to your living room or library. It features simple, clean lines and fits well in any decor. The simple construction is well-suited for beginner builders. Follow these easy step-by-step instructions so you can build your ladder bookshelf quickly. This modern ladder-style bookshelf has a great finish look, and because of the type of wood used, it's much cheaper than buying the same thing at a furniture store. It also only takes a few hours to build this project.
10. DIY Modern Ladder Shelf
Why pay the big bucks for a store-bought ladder shelf when you can make your own in an afternoon? The materials and hardware aren't expensive, and you'll have a unique design that fits your style. Ladder shelves are great for displaying accessories and books. This modern ladder shelf is perfect for small spaces that need a friendly decor element. The steps are easy to make! You will love this DIY modern ladder shelf idea because it is practical and trendy for any home. The shelves are made from a wood-based MDF board, making them more attractive and sturdy as you can buy cheaper lumber than hardwood boards, which can sometimes be expensive.
11. DIY Ladder Bookcase For Beginners
Building a ladder-style bookcase is a simple project, but it also requires a little planning to ensure your finished bookshelf is constructed safely and structurally sound. Learn how to build your own ladder bookcase for the ultimate stylish and functional addition to your home interior. It's a beautiful DIY project for beginners, and it can be completed in just one day if you get started early enough. This project is simple enough for beginners but also great for anyone looking to improve their woodworking skills.
12. DIY Movable Shop Tool Ladder
This guide is ideal if you want a movable shop tool shelf. The shelf has wheels that help you move it from place to place, making storing and retrieving your tools easier. This movable shelf is easy to move from one place to another. Store your tools and shop supplies on this movable ladder shelf. The rolling casters make it easy to move from one side of your shop to another or from one garage to another. Use hooks, frames, and bins to keep everything organized and out of the way. This DIY guide is perfect for any DIYer who needs a portable tool ladder shelf from the garage to under your workbench.
13. DIY Wooden Ladder Shelf
This is the perfect DIY idea for a cost-effective project that you can build yourself. Building a wooden ladder shelf is an easy-to-make project that wins you bonus points in the DIY world. A great addition to your home, this shelf looks good, helps organize your space, and can be customized to fit any room or style. This easy-to-follow guide will lead you to build a DIY wooden ladder shelf, which is excellent for apartments and uses minimal space. It's perfect for storing books or as a bedside table.
14. DIY Ladder Shelf
This is a straightforward project that you can make on your own. It's an excellent shelf to spice up your living room and make it look more attractive. The best thing about this project is that it doesn't need you to drill holes into the wall and screw things up around for you to place it. Easy to build and super sturdy, this DIY ladder shelf is an excellent addition to any home. The minimalist design will only take up a little space, but it has enough room to store all your books, vases, candles, or even shoes. It's also straightforward to build and requires only essential tools like a screwdriver and drill to create this fantastic piece of furniture.
15. Fast DIY Ladder Shelf
Do you love the modern look and need an affordable ladder shelf? With this easy-to-follow DIY video guide, you can make a simple, contemporary-style ladder shelf with plywood and wood. You need wood, screws, and plywood! You can build a ladder shelf at home by following these easy directions. This project is simple and easy-going; you don't need to be a skilled craftsman. Gather the materials, use them accordingly, and get your ladder shelf! It's super easy to build, so you can use it to store all of your books, decorations, or even kitchen stuff.
16. DIY Leaning Ladder Shelf For Bathroom
This leaning ladder shelf is great for bathroom storage. It's straightforward to make and doesn't involve power tools. This project is perfect for anyone who wants an easy do-it-yourself project to be completed on the weekend. It's an easy woodworking project, especially if you're starting in the field of woodworking, so it's a good idea for anyone who wants to try their hand at home improvement projects. The construction is simple with everyday materials, and the modular nature of this design means that you can make any number of units as needed in any size.