18 Easy DIY Trash Can Ideas
Benefits Of DIY Trash Can Ideas
DIY trash can ideas are a great way to stay organized and save money. Here's why you should try it for yourself!
Make a custom trash can that fits your space and style, from a simple plastic bucket to an elegant wood cabinet.
You can choose what kind of trash you want to put in it—one for recycling, one for paper products, and another for food waste!
It's fun to do! Make it as complicated or simple as you like; there are no rules except those you set for yourself!
1. Pantone Trash Can
Create a design with your favorite colors, and then use spray paint to complete the look. Making a bold statement with a DIY color-blocked trash can is easy. It's easy to transform a plain white trash can into a work of art with Pantone colors. This fun project is perfect for beginners and can be customized to match any room or occasion.
2. Fabric Trash Can
Your trash can is one of the most used items and has to say about your home. If you love home decor, then there is no reason you cannot have a trash can representing it. This DIY Fabric Trash Can pattern includes easy step-by-step instructions on creating a beautiful fabric trash can. It's perfect for gifts, holiday themes, and everyday use!
3. Rope Trash Can
This simple DIY rope trash can project offers an easy, low-cost makeover for your trash cans. In less than an hour, you can have cozier trash cans that look great anywhere in your home, making it easy to store or hide away. Make your rope-wrapped trash can so you no longer need to hide an unsightly can in the corner of your kitchen. Hanging your trash bag is stylish and easy and makes cleaning up much more accessible!
4. Spotted Trash Can
This stylish, spotted trash can makes your kitchen or bathroom a perfect addition. It's cute and functional—and it's easy to make! See how this handy tutorial uses a simple stencil to finish off the metal can and add a decorative touch of paint before finishing it with a few final details.
5. Glitter Trash Can
A trash can be an overlooked piece of a home. It's a part of our daily lives yet rarely noticed or thought much about by most people. You can give yourself a new view using only white spray paint and a little glitter. Color your trash can. Add some much-needed pizazz to your kitchen, laundry area, or any space with a boring old trashcan by adding some glitter.
6. Ice Cream Themed Trash Can
Decorate your home while keeping it clean with this DIY ice cream trash can. Your family and friends will love the brightly colored design, and you'll love how easy it is to put it together! Make your trash can fun with this DIY project. Create a beautiful and functional trash can that will envy everyone at the park. This project is easy to use and looks great!
This handy trash can is so stylish it looks like a vintage container. But what makes it even more interesting is that it is made from recycled newspapers and wine corks! You only need paper and a few simple tools to make this bin. You can keep this great item in your kitchen or entryway—no more ugly waste baskets but only stylish-looking newspaper bins.
8. Paint Stir Trash Can
This trash can looks like a stylish addition to your office or home. All you need is some paint stir sticks, glue, an embroidery hoop set, and cardboard. Your trash can has a glossy finish that is pleasant to the eye. To build this trash can, use paint, stir sticks, glue, an embroidery hoop set, and cardboard scraps. It's easy, and when you're done, it makes everyone happy.
9. Salvaged Pallet Wood Trash Can
This DIY trash can is made entirely from salvaged wood pallets. It's perfect for any kitchen or living space and can hold recycling and trash. This trash can is perfect for a rustic cabin or house with a simple yet classic design. All you need is some palate wood and the skills to make it look right. If you're handy with tools, this is a straightforward DIY project.
10. Purse, Recycle Trash Can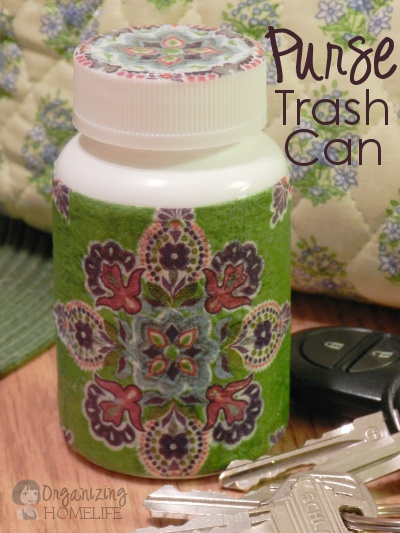 This cute little dustbin can be a great addition to your room. Practical and stylish, this crafty little trash bin can help you stay tidy and organized. Creating a trash can out of that giant leather purse isn't just stylish; it's brilliant. This DIY purse trash can helps you organize your purse and make it easy to carry.
11. Patio Recycling Can
Keep the front porch looking chic and tidy with this easy, colorful DIY patio recycling can. You only need a galvanized metal bucket and paver stones to create a charming front porch statement piece. Just arrange the stones in your preferred shape and pour on some concrete for good measure! The perfect addition to any home or garden, our metallic milk jug is great for indoor or outdoor use. Four gallons of capacity allows you to hold trash, recyclables, or even minor items like shoes, toys, etc.
12. R2-D2 Themed Trash Can
This project is easy to make and requires only a few materials. Please take it to a picnic or throw it on the counter at your next party. This is a trash can that people can make to make the trash cans at home look more attractive. This DIY project is perfect if you want one but need more money. Your friends will love it.
13. Paint Bucket Trash Can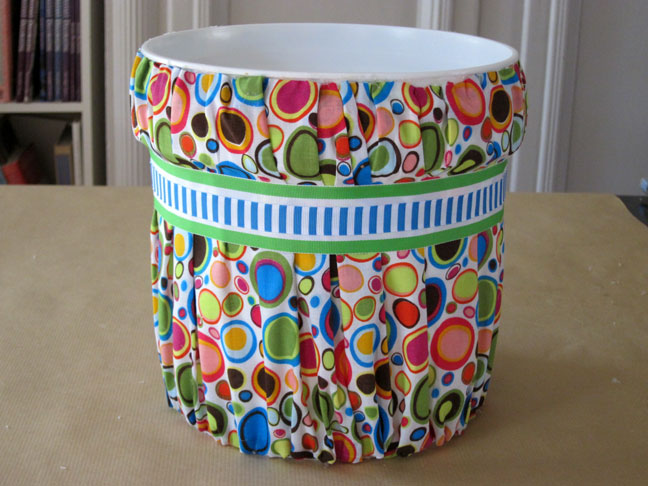 Love the look of canvas but want to save money on bags? No problem. Make your own custom-printed canvas bags in various colors and patterns at a fraction of the cost. Take them with you on vacation, to the farmer's market, or the craft store to stay organized when you're shopping!
14. Tree Image on a Trash Can
This is a fun and easy way to add a touch of style to your trash can. Transform your dull, boring trash can into an eye-catching piece of art with little effort. This DIY project is fun, easy to do, only takes seconds per can, and is a great way to spread your environmental message.
15. Trash Can that can Fit Anywhere
What's the best thing about this DIY trash can? Well, it can fit just about anywhere! This bin has wooden slats and wheels, making it easy to slide into a small space in your home or out of sight. Once you have the measurements of the room you want to hang it in, construct it based on those dimensions. Add wheels to create extra versatility for your new trash bin!
16. Decorated Trash Can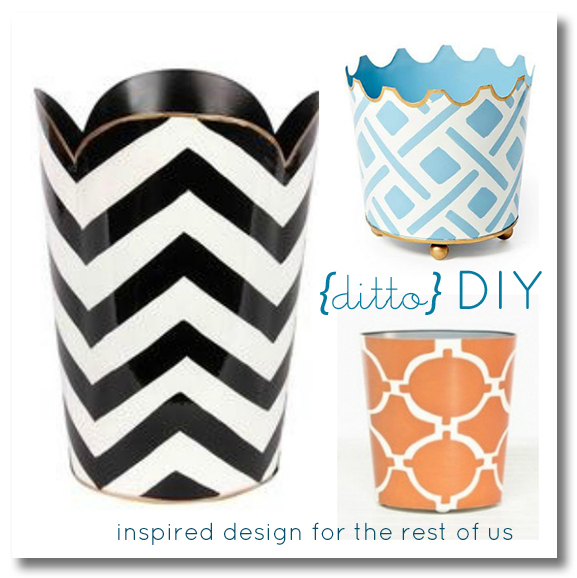 Easily add a fun touch of style to your kitchen trash can or bathroom trash can with this DIY vinyl trash can decal. This silhouette is easy to apply and remove, perfect for renters or anyone who likes to change their look regularly. Add a custom touch without ruining the integrity of your home decor!
17. Salvaged Popcorn Tins, Trash Cans
Have you ever wondered what to do with all those fantastic tin tins? With this DIY project, you can transform them into unique and stylish trash cans. Not only that, but these trashcans are easy to make. It is simple and easy to make with minimal tools. All you need is an old tin, spray paint, acryl paint, and some paintbrushes. These cute DIY trash bins are a great way to transform any room in your home.
18. Trash Wrapped With Yarn
If you love a little DIY, we have a fun way to get you started. This DIY Trash Can is simple and inexpensive, but what makes it great is all your color choices. With some hot glue and yarn, you can turn an ordinary trash can into an artistic work of art!