19 Free Crochet Hat Patterns
Whether looking to protect your little one's ears or jazz up an outfit, hand-crocheted hats are a fun and easy way to pick up new crochet skills. Learn how with these 19 crochet hat patterns! Crochet patterns are great for making a fashion statement or protecting your head from the cold. Try one of these crochet hat patterns, or choose a unique style with free crochet hat patterns made by expert designers. Whether you want to crochet beanies, berets, or hats for toddlers, this collection has it all! Have you ever wanted to make a beautiful crochet hat but have always been intimidated? You can do it! And here is a collection of 19 free crochet hat patterns!
Benefits of Free Crochet Hats Patterns:
Warmth: Crochet hats provide warmth and comfort during cold weather, making them a practical accessory for winter.
Customizable: You can easily customize the size and style of your crochet hat to suit your preferences, whether you want something simple or more elaborate.
Quick and easy: Many crochet hat patterns are quick and easy to complete, making them suitable for even beginner crocheters.
Versatile: There are various crochet hat patterns to choose from, ranging from beanies to slouch hats so that you can find the perfect style for your needs.
Affordable: Crochet hats are inexpensive, mainly if you use cheap yarns, making them affordable for winter accessories.
Great for gifts: Crochet hats are great for friends and family, especially during the holiday season. You can personalize them with different colors and patterns to make them even more special.
See Also: 15 Free Crochet Shawl Patterns
1.

The

Crochet Isaac Beanie
The Crochet Isaac Beanie Pattern is a modern and sophisticated take on the classic beanie style. It features a beautiful, unique ear-flaring rim and will surely be a head-turner. This hat pattern will keep you warm and cozy this winter while adding a pop of color to your outfit.
2. Crochet Cactus Beanie
You'll fall in love with this Crochet Cactus Beanie – it's so cute and comfy you'll want to wear it forever. This gorgeous beanie is perfect for any season and has a thick, slouchy fit that keeps your ears toasty warm! This adorable hat is ideal for anyone looking to grow their beanie collection. The lovely cactus flower design gives this hat a fun desert vibe.
3. Crochet Shifting Posts Beanie
4. Crochet Anton Beanie
The Crochet Anton Beanie is a lovely crochet hat pattern with a ribbed stitch pattern. With an easy stitch pattern, you can make this hat quickly! It's a two-color skein project that includes directions for different sizes. This crochet hat pattern is perfect for both beginner and advanced crocheters alike.
5. The Crochet Giant Redwood Cap
Crocheted in a classic ribbed stitch, The Crochet Up North Beanie is stylish and fun. This hat will keep you comfortable, warm, and fashionable all winter. This pattern is easy to follow, as it uses basic crochet stitches and can be completed by an experienced or beginner crocheter.
7.

The Crochet Dreamer Beanie
You can wear a fun, fast, and easy-to-make beanie this winter. It uses two strands of worsted-weight yarn to make an extra thick hat. It has a soft, slouchy fit with a ribbed band that can also be worn folded down for a narrower look. A simple crochet dreamer-inspired beanie hat that is great for beginners with its simple stitch pattern and fingering weight yarn.
8. Crochet 

Heart Beanie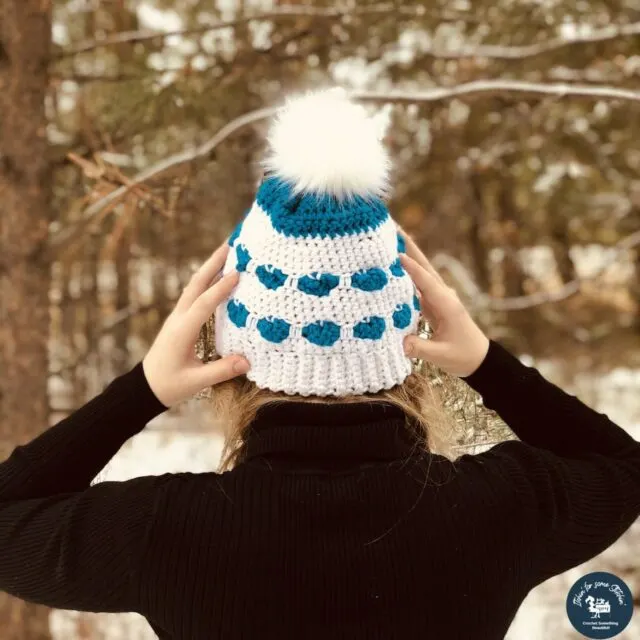 The Crochet Heart Beanie is perfect for those who love warm and fuzzy crochet beanies. It has adorable crochet hearts that make it even cuter! This pattern is quick and easy to follow, with a lovely pattern stitch that creates a fun texture for your hat.
9. Crochet

The Tuesday Beanie
The Crochet Tuesday Beanie is a classic style that's great for beginners but stylish enough to wear in all kinds of weather. The waistband will give this beanie some shape and adds a little pop of fun. It's sure to be one that you reach for again and again! You'll have a cute beanie that looks great with any outfit in just a few hours.
10. Crochet

Babies Cherry Beanie
Are you seeking the perfect winter hat to keep your baby's head warm and cozy? The Crochet Babies Cherry Beanie knit hat will be there when they need it. This excellent beginner pattern uses only single crochet, double crochet, and the basic stitch. This pattern is perfect for any baby.
11. Crochet Sweetheart Hat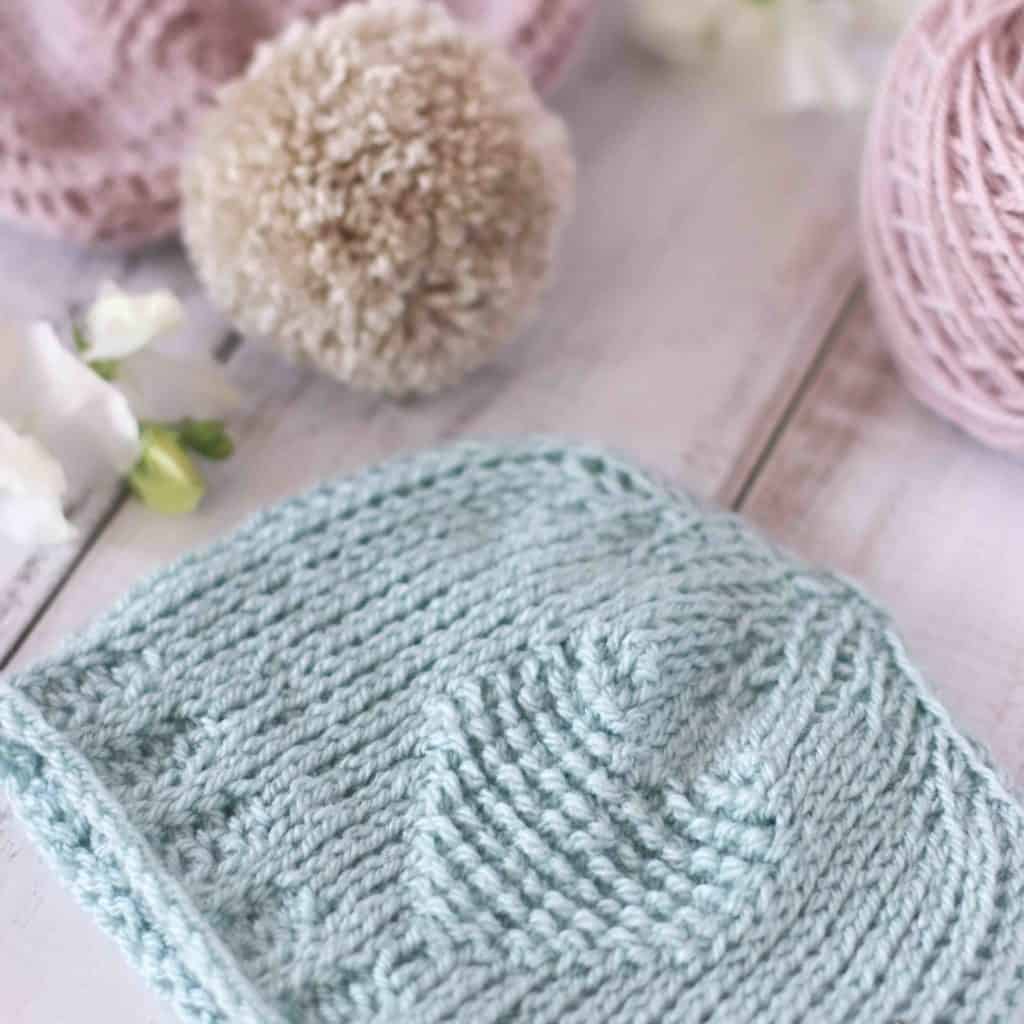 The Crochet Sweetheart Hat is the perfect accessory for your winter wardrobe. It's warm and feminine, and it looks great with any outfit. This top-down, seamless hat was designed with Crochet Hook Size H (5.00mm) and worsted weight yarn to give it a professional finish. It is also a great pattern as a beginner project since it is easily customizable to fit your head size.
12. Crochet

Hope Beanie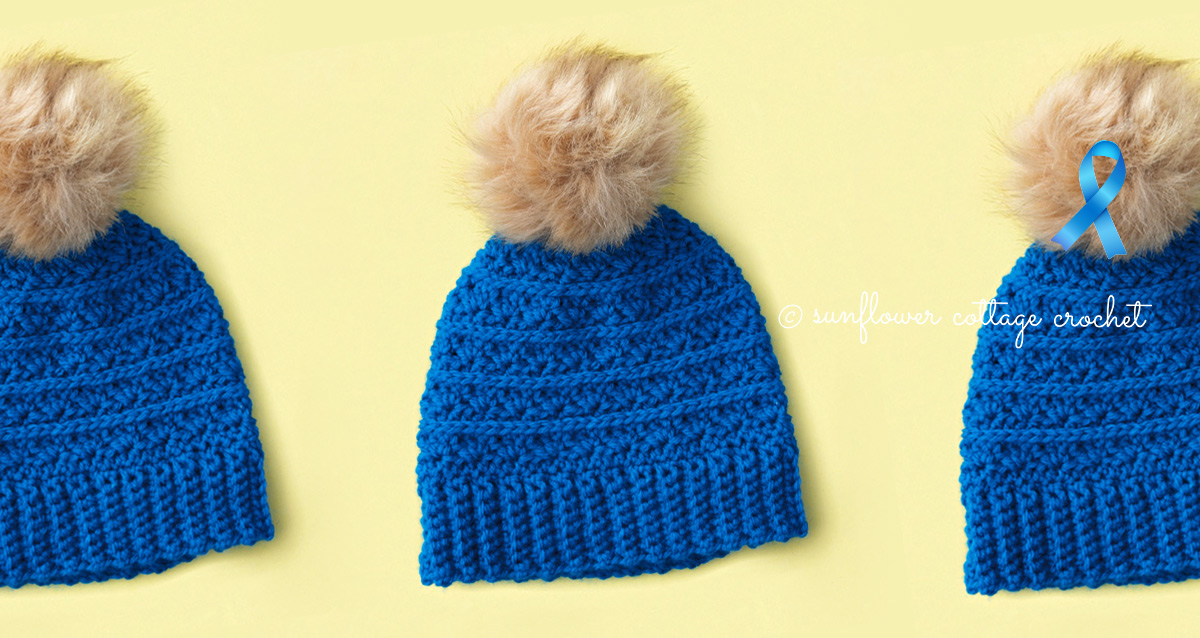 The Crochet Pattern Easy Breezy Beanie Hat is a quick and simple crochet pattern. This easy breezy beanie hat comes with a few different sizing options – toddler, pre-teen/teenage girl, or woman adult size. The cap keeps you warm all winter with its roomy fit, slouchy style, and textured stitch pattern. Crochet your favorite color or make a set for the whole family.
14. Crochet

Cozy Cabled Beanie
The Crochet Peak-a-Boo Beanie is a fun crochet hat pattern with several design variations! Learn how to customize your beanie's height, length, and crown shaping to suit your preferences and style. Using the basic double crochet stitch, you can make this beanie for all your loved ones—and yourself!
16. Crochet

Tabei Beanie
17. Crochet Mountain Trail Beanie
18. Crochet 

Twilight Beanie
Crochet the Crochet Twilight Beanie! This crochet hat pattern is perfect for all of your winter adventures. This hat will keep you warm with beautiful, textured stitches and single-color variations. The pompom adds the right finishing touch while making this hat one that kids will love. This hat is worked from the bottom up so that the fit of your hat can be customized to your head, and the project requires no sewing or seaming at all.
19. The Crochet Arctic Beanie