20 DIY Moss Wall Art Projects to Bring the Nature Beauty In
Bring nature's beauty into your home with DIY Moss Wall art projects! Moss walls are an excellent way to bring nature's beauty into your home. Bring the beauty of nature indoors with these crafty moss wall art projects. From wall-mounted silhouettes to hanging shelves and hanging moss gardens, each project is inspired by nature and can be easily customized with your favorite mosses and plants. These DIY Moss Wall art projects will help you achieve that with easy-to-follow instructions and simple tools to create beautiful moss wall art. It's a great project for beginners!
These 20 DIY moss projects will make your living space look like it came straight out of a forest and give it a new and fresh look.
Materials Needed for Moss Wall Art Projects:
–Moss -You can find moss in your yard or buy it at a store. It will help if you are looking for green and healthy moss with a thick texture. The moss will be used to attach the wall art to the Wall, so it needs to hold weight without damaging it or falling off.
–Potting Soil -The potting soil will help keep the moss alive and growing on your wall art project. It also adds depth and texture to the piece, which helps make it look more realistic.
–A Shovel -You will need this tool to dig up some of the soil from under your house or garden shed. You can use this dirt as part of your art project!
Tips for Creating DIY Moss Wall Art
Moss wall art is a fun and unique way to decorate your home, but it can take some work to get right the first time. Here are some tips for creating DIY moss wall art:
1. Choose the right spot for your art. Ensure your area is well-ventilated and dry, as too much moisture will kill the moss.
2. Keep it simple! It's best to go with one or two colors of moss instead of three or four—this will make it easier to maintain your wall art over time.
3. Don't skimp on supplies! You'll want to ensure you have enough moss and glue for your project, a good paintbrush, and plenty of time!
What are some creative ways to display your finished moss wall art?
You can display your finished moss wall art in so many different ways! Here are a few ideas:
-Hang it on your Wall, or mount it to the ceiling.
-Get a frame for it and hang it on your Wall that way.
-If you're feeling crafty, try creating a shadow box around your moss wall art to give it an even more unique look.
See Also: 15 Man-Made DIY Planter Crafts Ideas to Green Up Your Space
 1. How To DIY A Preserved Moss Wall
Make your own preserved moss wall art using this easy tutorial. It's a great way to add natural beauty to any room of your home, and you can use the same technique to create interesting paper decorations and more. The following instructions will guide you through preparing and sticking your mosses to the walls.
2. Preserved Moss Wall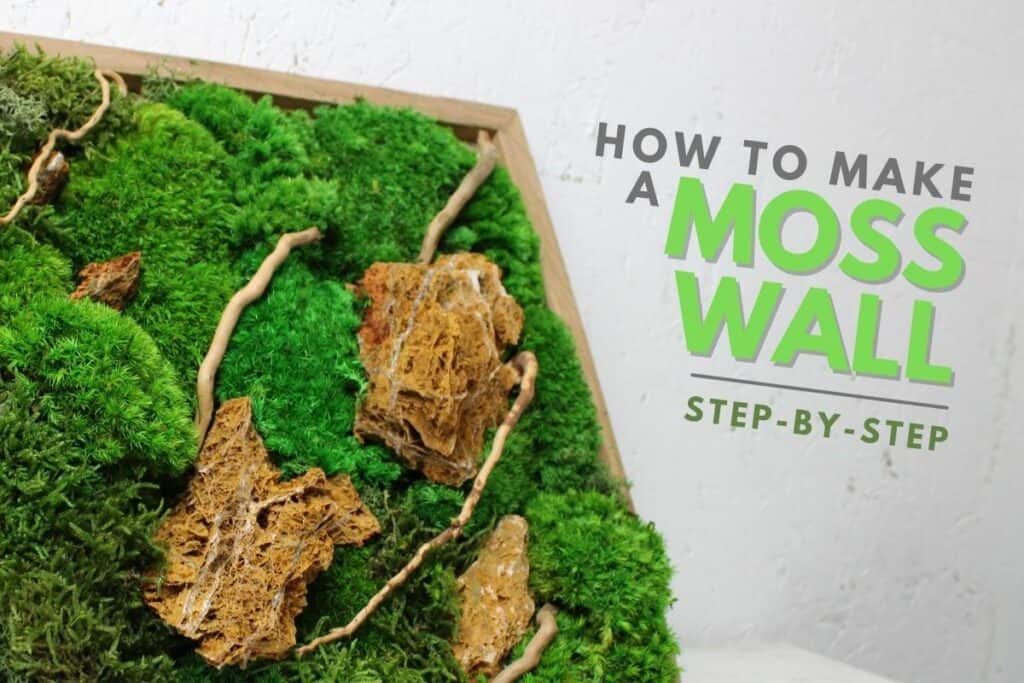 If you want a project to keep your hands busy and channel your inner creativity, here's an idea that could save you some money. A moss wall always gives a home a touch of nature. It is one of the most eco-friendly ways to make your home feel alive, cozy, and vibrant. You can make preserved moss wall art using supplies from the dollar store. The result is an inexpensive, natural-looking artwork that will last years and impress everyone who comes over!
3. DIY Moss Wall Art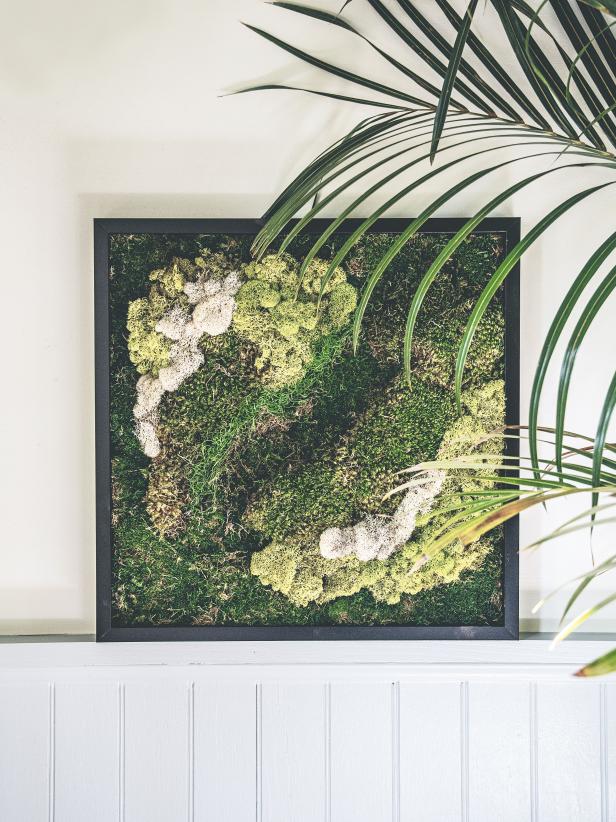 This moss wall art is the perfect addition to any garden and home where you can enjoy your nature lover lifestyle. Make it yourself without the high maintenance cost; gather moss from your garden and make this stunning piece of art. You will learn how to preserve the moss to use it again or pass it along as a gift.
5. DIY Moss Art
Have you ever wanted to bring a little bit of nature into your home? Now you can with this DIY Moss Wall Art project. Transform your walls with this easy-to-make moss wall art. Add creative flair to the space you love, and breathe new life into the walls you already have. You need a few materials for this easy project to give your walls a beautiful look with plants.
6. DIY Moss Art Wall
Learn how to make a beautiful moss wall art decoration that you can use to decorate your home or give as a gift. This DIY project is perfect for beginners and children. With this DIY Moss Art Wall Decorations tutorial, you can create creative moss wall art with real moss.
7. Easy DIY Moss Wall
Add a touch of greenery to your room with a moss wall art project. These succulent-filled walls make a stunning addition to any space and provide an air filtration system while improving your overall health. Best of all, they are easy to make and require only a few materials. The moss wall creates the illusion of more space and can be an excellent way to bring nature inside – even if you live in an apartment!
8. Huge DIY Moss Wall
Create a moss wall of your own at home! You will be amazed at the look and feel of this design, and you don't even need to know how to wield a paintbrush. Follow these simple instructions and start today with this DIY Moss Wall art project. Creating a moss wall that looks like it was grown organically in your home is easy!
9. How To Create A DIY Moss Wall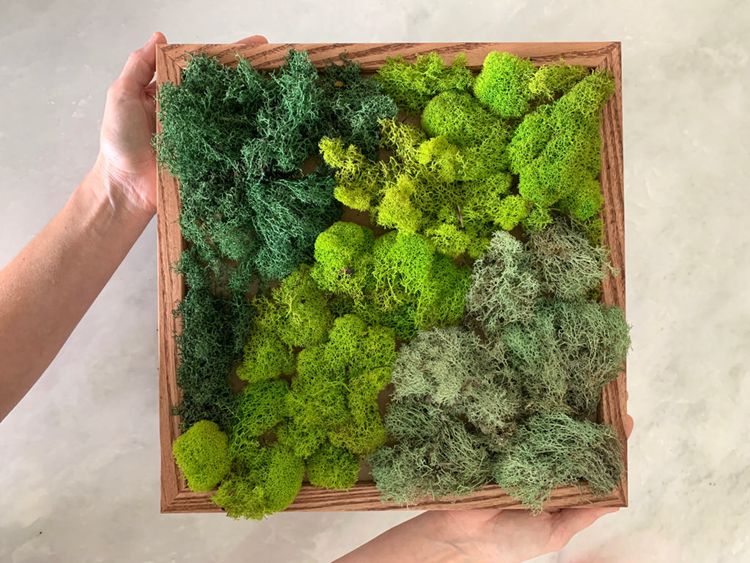 This DIY project is a great introduction to gardening, forest science, and how to create something beautiful. Create your moss wall art with this easy-to-follow tutorial. It will add a gentle touch of nature to any room and is incredibly quick and simple. It is fun and easy to do, and you can customize the color of the walls by choosing to use different colored mosses.
10. Moss World Wall Art
Show your love for the world by creating this moss-covered wall art. Using preserved mosses, wood, hot glue, scissors, and food coloring, you can give the edges of the wood a realistic look. This is a very simple project, and it makes an amazing piece of wall art for any room in your home.
11. How To Make A Moss Wall
Even if you don't particularly love gardening, this project creates a magical wall of greenery that can be used in many ways. You can hang it in your living room or hallway or use the moss wall as a wedding decor element. This is also a great way to add some green to your office when working on presentations or relaxing at home.
12. Making A Moss Art Wall
Do you want to save money on wall art? If you have a green thumb and some time, making moss wall art is a great project. It is easy to create, but you can reuse the moss repeatedly with this diy decor idea. This DIY tutorial will show you step-by-step instructions on making your moss wall art to add greenery to any space.
13. Mini Self-Watering Moss Wall
Add an instant green accent to your space with this DIY mini self-watering moss wall art project. Create this mini self-watering moss wall with a few basic materials and creativity! You can do a fun DIY project in less than an hour. Use it as a focal point in your home, as a statement piece in an office, or even put on display at an art gallery show.
14. How To Build A Moss Wall
Are you looking for a low-cost, easy-to-install wall art solution? This DIY moss wall is the perfect project for you. Made from basic materials you can find at any hardware store; this easy-to-follow video tutorial shows you how to get started! You need patience and attention to detail. It also creates a beautiful, natural background for photographs. This project is easy to complete and will cost less than $50!
15. DIY Moss Map
If you want to make moss wall art, this is one of the easiest and most effective. You can choose whatever map or world design you like, but it must be big enough to show some details. You will need preserved moss, wood sheets, acrylic paint, and other supplies. Add your personal touch by adding pins to chart your trips, or keep it simple because the moss will do all the talking!
16. DIY A Faux Living Moss Wall
A moss wall is an easy way to transform any room! This project is great for beginners who want the look of a real moss wall without the hassle of having to clean it or for those who don't have room for one. This moss wall art is perfect for a home or office. The green color and natural look blend well with any modern style decor. This can also be used as a paperweight or stakeholder.
17. DIY Living Wall Art
Conclusion
We hope you've enjoyed reading this article and that it inspired you to make your moss wall art. It's a great way to add a little of the outdoors while also being an eco-friendly project. Moss walls are an inexpensive way to update your decor and can be used as a focal point in your room or as part of the background.