20 DIY Window Awning Ideas
Gorgeous window awnings add a touch of style to your home and look amazing when they are installed. Not only that, but they also provide so many practical benefits that you will wonder why you have never added one before. Window awnings protect your windows from heat, sunlight, and rain while creating the perfect relaxing space. They also protect your furnishings from fading in direct sunlight. Plus, they're easy to install and come with so many different shapes, colors, and design options that everyone can find a style that suits their decorating needs.
Make your custom window awning; here are 20 great ideas for building a DIY window and shade solution for your home or office.
Benefits Of DIY Window Awning
DIY window awning can be a great way to add extra space to your house. It is also an excellent way to protect your furniture and valuables from the elements.
Here are some of the benefits of DIY window awning:
You can choose any color you want to customize according to your home color scheme.
It is relatively cheap because it doesn't require much material or labor.
You can make it as long as you want!
See Also: 25 Creative DIY Window Screen Ideas: Build Your Custom Screens Today!
1. Wiki How's Standard DIY Awning
This DIY window awning tutorial will guide you through creating a simple standard DIY awning. You can use any board if it is strong enough to hold onto the outside of your window. This should take approximately one to two hours. With some pieces of popular wood and simple tools, you can create your DIY window awning to shade or cover your windows. This tutorial shows you how to make one, step by step.
2. DIY Awning on the Cheap
Do you love waking up to the sound and sight of rain? Do you want to create a room where you can read, play games, relax, and watch TV? How about making your DIY awning for your window? If you love DIY projects that could make your home more cost-effective, this tutorial is for you.
3. DIY Flex Window Awning Tutorial
Save money and make your window awning with this DIY tutorial. This video will take you through each step of building one, from start to finish. Along the way, you'll be able to see how to create all the parts in the awning and put them together. With help from this tutorial, anybody can save some green by making their window awning for much less than it costs in stores!
5. Build an Air Conditioner Awning
Learn how to build an awning for the windows of your home. Simple instructions and video show you how to create a lovely shade that can help keep your interior cool and comfortable. This DIY awning is perfect for keeping the sun and heats out of your home without spending much. You can place it right by your air conditioner to keep them cool during the summer.
6. Instructables DIY Awning
This window awning will bring extra light and ventilation to your bedroom or office. Its simple design makes building easy, with only a few materials needed. This simple, classic window awning will dress up any house. It's easy to assemble and install to have your new awning.
7. Setting Up A Double Plastic Awning
If you want shade on your windows or want to keep passersby from seeing inside your home, consider adding a double plastic awning. The double plastic awning allows you to have an open window and still provide shade. This video tutorial shows you to install one of these awnings on your windows so that you can cool off the room and get some privacy at the same time.
8. Installing a Plastic Awning
This DIY Window Awning can be installed onto windows to make them look better. The installation of this awning will take about 30 minutes for the first time and about 10-15 minutes for each subsequent set-up. It's a pretty easy project, and you should be able to figure it out without problems, so when you install it, follow this tutorial carefully!
9. Building a Farmhouse Window Awning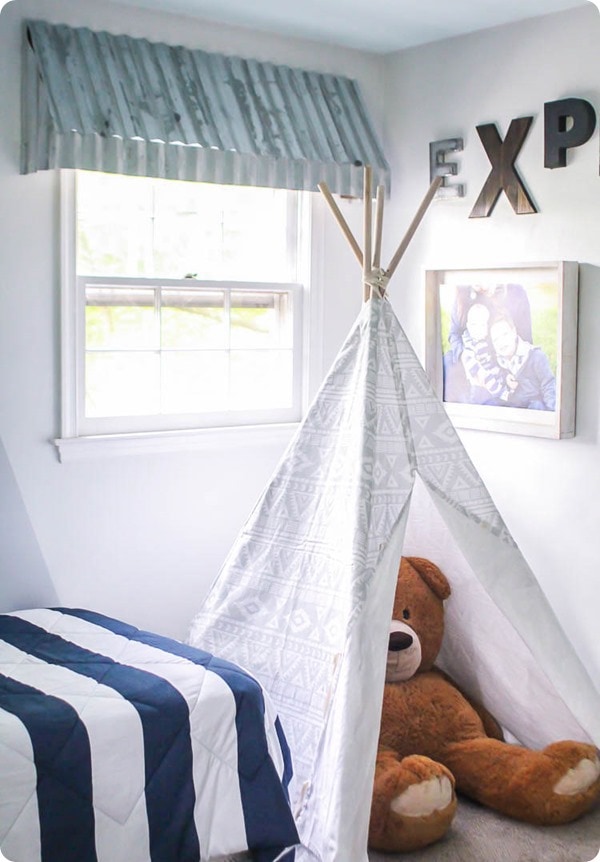 Add an extra layer of protection from the sun with this easy-to-build farmhouse window awning. Farmhouse window awnings are beautiful additions to your home. They add character, shade, and a pop of color that can brighten your home while being practical. This DIY window awning is simple and offers plenty of protection from the sun or rain.
10. How to Build a Retractable Awning that has Hidden Supports
This awning is for use on a window, but the same principles can be applied to create an awning for your patio or deck. You will build on earlier skills learned in this tutorial and add a different type of wood to give it a more professional look. Build a retractable window awning for your room with this easy DIY guide. The materials needed are inexpensive so you can build one quickly!
11. DIY PC Polycarbonate Canopy Awning for Window
This DIY PC polycarbonate canopy awning for the window protects against the sun and rain. It's handcrafted, durable, and easy to install. This canopy helps keep your home cool during summer while reducing energy costs by increasing natural light and ventilation.
12. Building a DIY Cedar Awning With a Metal Roof
Add an awning to any window in your home to give it an instant update. This video tutorial will show you, step by step, how to build an awning for any window out of cedar that has a metal roof. It's easy and inexpensive, as well as attractive and durable. The total cost for this project is about 160 dollars, and about three hours are needed to complete it.
13. DIY Stationery Window Awning Using PVC Pipe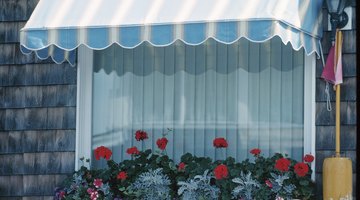 Do you wish to make your house look bright and beautiful? Then open up your windows and let the rays of light enter, but if you have a small shop or office space with small windows and no chance of sunlight entering, it will be brutal for you to work. Therefore this DIY project is specifically meant for such people.
14. Construction of a DIY Window Awning
Have you ever wanted to make your window awning? Well, now you can start with this DIY window awning video tutorial! Watch as expert woodworkers teach you how to make a DIY window awning. This process is not for the faint of heart, but if you're willing to learn, this video will show you how! You'll see how to cut the correct measurements, attach the pieces with nails and screws and measure the best way to fit your window to keep out all the sunlight.
15. DIY Corrugated Metal Awning for $60
This DIY corrugated metal awning will add style to your home and help you save on energy costs by shading your windows. This step-by-step guide to making your custom window awning will allow you to enjoy the shade faster than expected. This simple, inexpensive awning adds structure to an outdoor space and provides shade from the sun. A single piece of metal fabric that forms the awning is cut and attached to existing windows and doors.
16. DIY Window Awning
This DIY project is the perfect craft if you are looking for that homemade touch to your home. You will learn how to build a horizontal window awning that you can install yourself. The instructions are easy to follow and require minimal tools. If you have decking boards and other supplies, this is an inexpensive way to create shade in your yard!
17. Building a Loose Frame Awning
This DIY Window Awning is a cheap way to create shade and help keep cool. It's easy to build and will provide the perfect way to protect the doorway from the hot sun. This awning can be assembled in just a few hours by anyone with basic woodworking skills.
18. Building a DIY Window Awning
19. How to Build an Overhanging Window Awning
20. Building a Timber Frame DIY Window Awning
The DIY Window Awning is a great way to get more sun and light in your home. It is excellent for entertaining, reading, and circulating air in your living room or bedroom. This tutorial will walk you through taking apart the frame of your window and then building it back up to fit over the top of your window glass.