20 Easy-to-Sew Summer Dress Patterns for Women
This year, you don't have to spend a fortune on clothes. With a simple pattern, needle, and thread, you can make your summer dresses as cute and comfy as anything you'd pick up at the store. From casual sundresses to attractive, professional outfits, there's no shortage of fun ways to say goodbye to your winter wardrobe and hello to warmer weather. And let's be real here: the best part of sewing is showing off your mad sewing skills in front of all your friends. Show off how much you've learned since last year with these 20 easy summer dress patterns for women!
This collection of 20 Easy-to-Sew Summer Dress Patterns for Women will have you sewing a breezy, simple dress in no time.
Tips And Tricks For Easy-to-Sew Summer Dress Patterns for Women
Tips and tricks for easy-to-sew summer dress patterns for women
 Use the same pattern for all sizes, so you don't have to adjust your pattern pieces at each size.
 When making a dress, use a stretchy fabric such as cotton jersey or other soft fabrics for the outer layer to make it easier to sew.
 Use your favorite sewing machine for this project—there's no need to buy a new machine just because you're making a summer dress!
See Also: 26 Free and Easy Sewing Patterns for Beginners
1. Perfect Summer Swing Dress
This easy-to-sew Summer Dress Pattern is a great closet staple you'll want to add to your collection of wearable apparel. The perfect dress for any occasion, with a flattering fit and simple construction. Dress with accessories or keep it casual — this dress will become one of your favorites!
2. Free Elaeis Shirt Sewing Pattern
Finally, a summer dress pattern that is simple to make and versatile. Whether you are looking for a bohemian style top or something more form-fitting, this one sewing pattern contains options for both. With a simple cut and flare silhouette, this Elaeis Shirt Sewing Pattern is perfect for dressing up in front of friends or guests; it may very well be the talk of the town.
3. Sleeveless Summer Dress Pattern
This easy-to-sew sleeveless summer dress pattern is perfect for all warmer weather events. Whether throwing a backyard barbecue or needing something quick for work, this dress will keep you looking stylish and comfortable in the summer heat.
4. Free Sheer High Low Dress Sewing Pattern
Add a feminine touch to your wardrobe with this sheer high-low dress, perfect for summer and dinner with someone special. The elastic waist makes it easy to adjust the size according to your body. Make your favorite girly girl look her very best in this free high-low dress sewing pattern. It's easy to sew, and the stretchy elastic waist makes it super comfy!
5. Off-The-Shoulder Dress Pattern
This easy-sew pattern is perfect for a day at the beach or a night out on the town. This dress features a classic off-the-shoulder look that is both comfortable and flattering and looks great wearing a jean jacket or cardigan for cooler weather. It would be perfect for a weekend getaway or as office attire!
6. DIY Peasant Maxi Wrap Dress
With this DIY Peasant Maxi wrap dress, you can get a desirable and eye-catching look no matter where you are. No matter whether it is a wedding party or some long-awaited summer vacation at the beach, or enjoying strawberry tea on the terrace of your home. The fabulous design of the dress will give you a unique formal look within seconds.
7. Easy Summer Swing Dress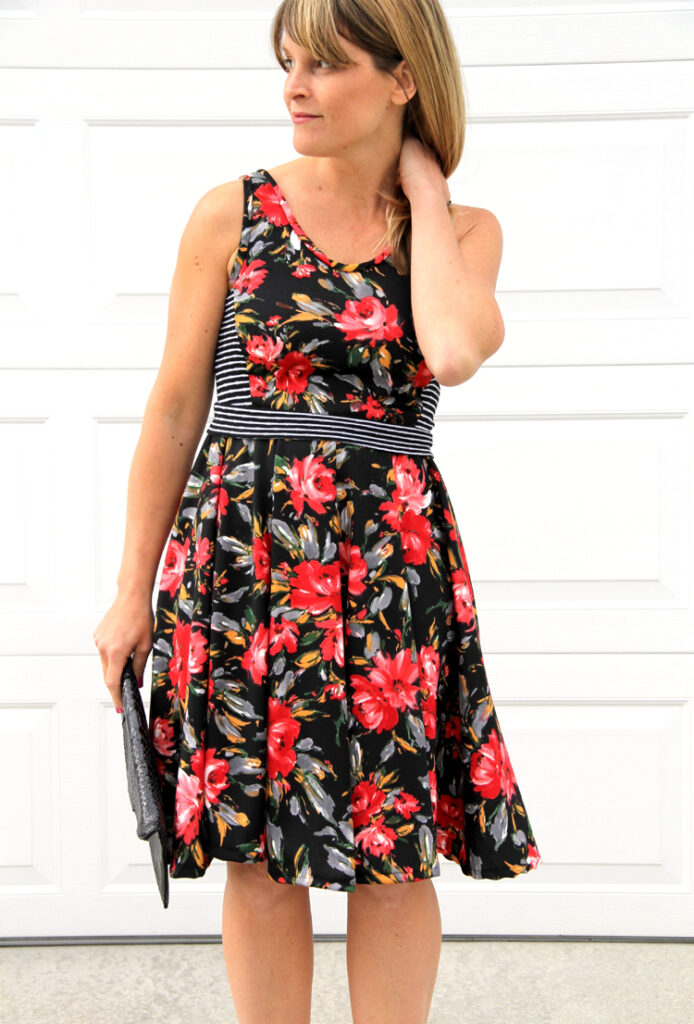 You'll love the easy style of this sundress! You're going to love making this simple, easy summer dress. The trendy round neckline and full-circle swing skirt make this dress a must-have for any wardrobe. It can be sewn in cotton or other lightweight fabric to make it a cooler day option with no need for multiple layers. This is the perfect summer dress to make in any size and wear all season long.
8. Party Dress Pattern
This dress is so easy to sew, you won't believe it! This pattern is a free-bodice dress pattern with an optional back zipper, or you can skip the closure altogether and opt for a stretch version! This comfortable and stylish summer dress is easy to sew; you'll want to wear it year after year. It can be made from easy-to-stitch fabrics like linen, silk, or cotton – great for summer!
9. Cutout Back Lined Dress
Not only simple and comfortable, and stylish with a cutout back-lined dress pattern. It is very easy to make, and you can transform it into anything you want by adding a waistband or belt around the waistline. It's the perfect style for any season and a lovely summer dress idea you would love.
10. Velvet and Lace Holiday Dress Sewing Pattern
11. The Up-cycled Ruffles Dress Tutorial
Make this easy, upcycled ruffle dress pattern to create something stylish and on-trend. It takes less than an hour to make, and you can use fabrics you already have at home. That means this is a very cheap option for making something besides buying something at the store!
12. One-Sleeve Dress Pattern
This one-sleeve dress pattern is full of summer style. You can be comfortable and still look fabulous with elastic instead of zippers. It's the perfect dress for meeting up with friends at a summer barbecue or feeling confident on your first date. You'll love it!. It's simple and classic enough for work but young and modern enough for an evening out with friends or your significant other.
13. Homemade Boho Maxi Dress
This dress is made with a stretchy knit fabric to fit the body perfectly and comfortably. The fabric is extra soft to the touch and decorated with beautiful prints. The dress is loose, flowing, and easy to wear daily or at night. It's perfect for summer gatherings, festivals, and yoga practice outdoors – add a headband and sandals, and you're ready to go!
14. Dress Pattern for Beginners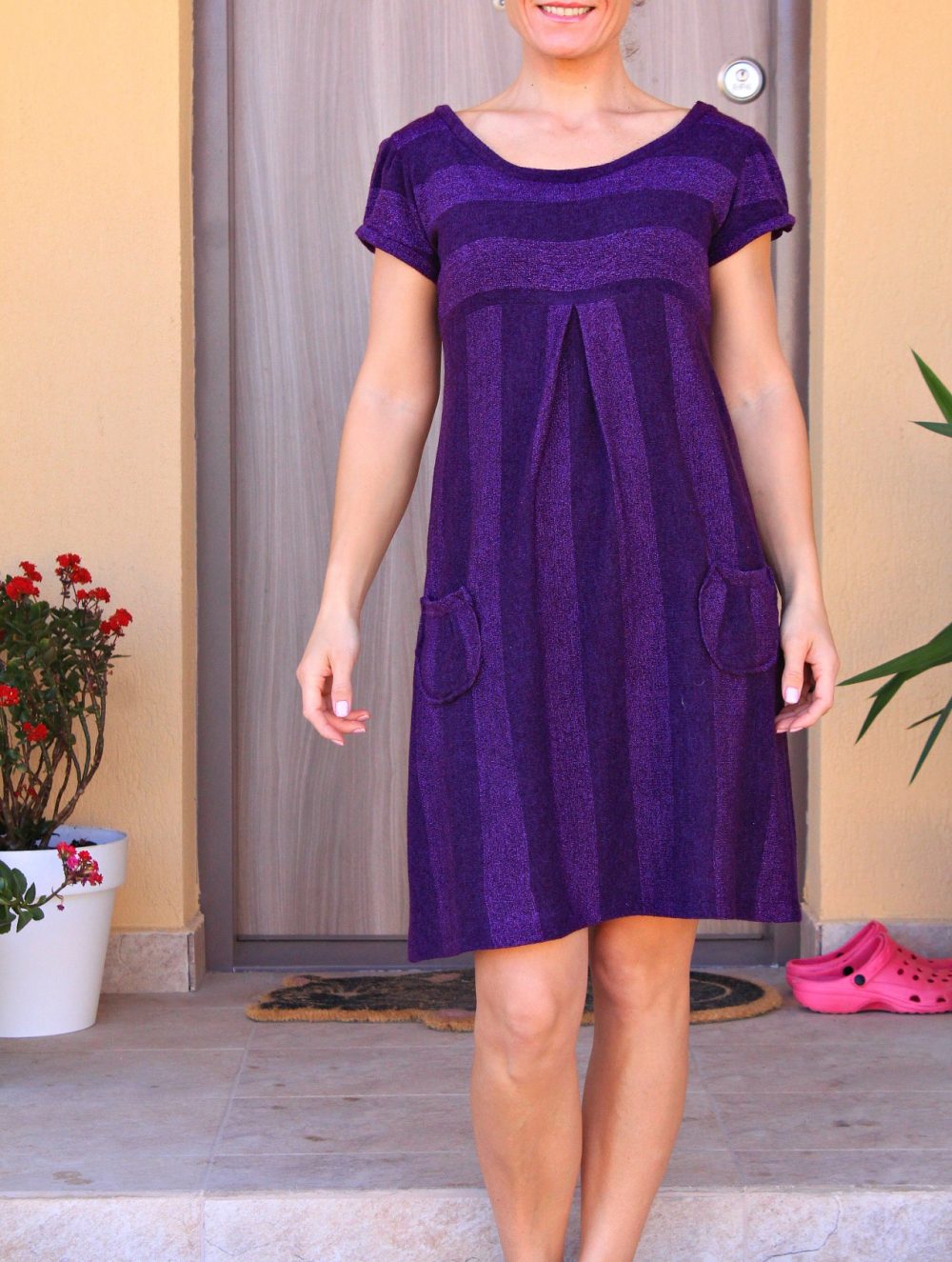 Dress it up or down, and the new Little Black Dress Pattern is a wardrobe staple you'll use repeatedly. This pattern is simple, versatile, and easy to sew. It works for knits & is perfect for beginners. This bodice closes at the center using a fun vintage-style keyhole closure! Sure to be worn again and again!
17. Maxi Dress With Lettuce Edge Hem
If you're looking for a cute and easy maxi dress to make for the summer, then this is one for you. This tutorial will walk you through step-by-step making this maxi dress. With measurements included and detailed instructions on sewing, this is a great tutorial and the perfect project pattern!
18. Trapeze Tank Dress Pattern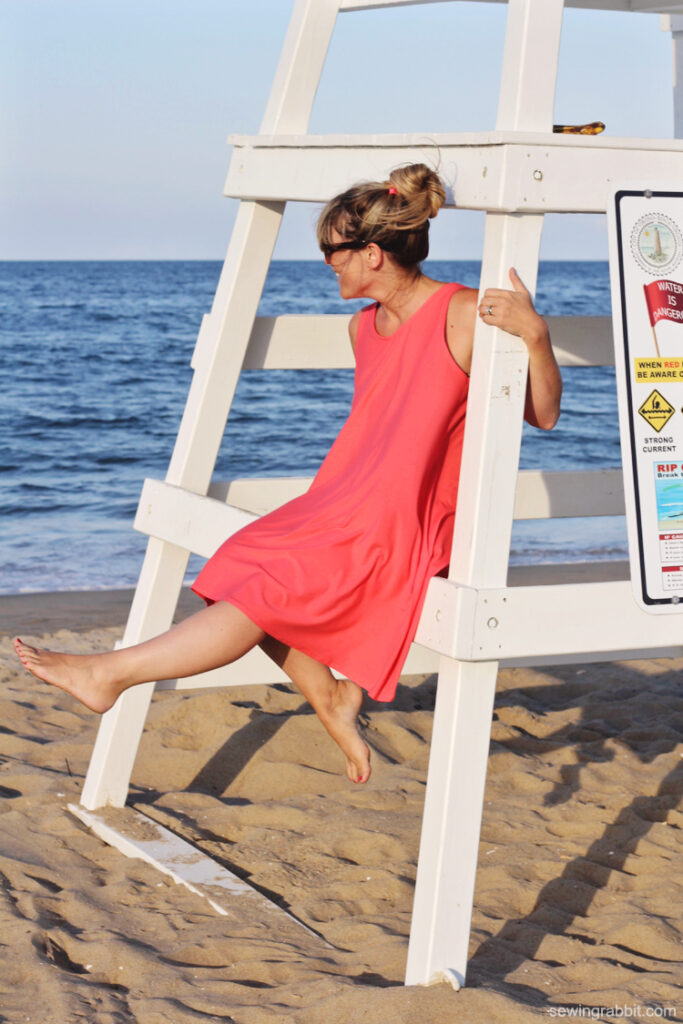 Are you looking for a simple, breezy summer dress? This versatile pattern from Colette Patterns is perfect for all seasons year-round. The simple design is flattering on all body types, but with its easy fit, you can have so much fun with fabric choices! This adorable, easy-to-sew summer dress is perfect for those hot days when you need something cool and comfortable—a beautiful addition to any wardrobe.
19. Free Maxi Dress Pattern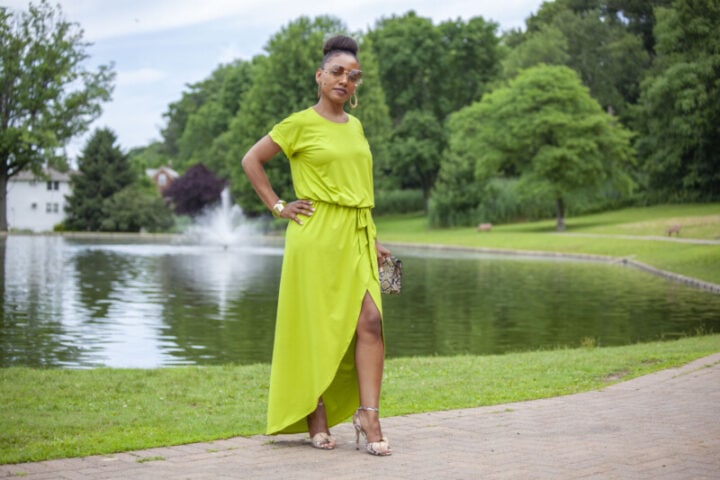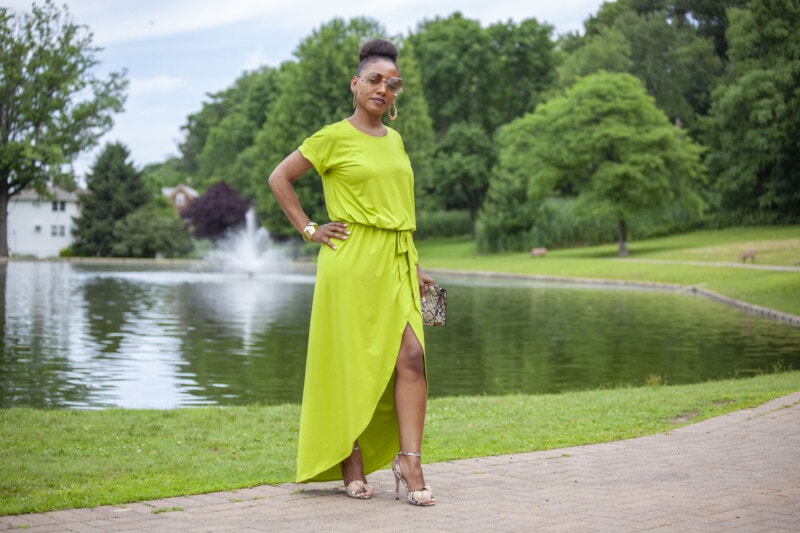 You'll love this simple maxi dress pattern, even if you're new to sewing and pattern making. Create a classic look with straight seams and minimal darts that offer freedom of movement and plenty of comforts, while the elastic waistband will keep you secure throughout the day.
20. The Faux Wrap Dress For The Summer
The Summer Dress Sewing Pattern is a breeze to put together and will inspire you to create one for every woman in your circle! This stunning faux wrap dress flatters all body types, and its versatile skirt length makes it ideal for either a day at the beach or a dressy affair.