21 DIY Resin Craft Ideas Anyone Can Do at home
Resin art and craft projects have become increasingly popular in recent years, and for a good reason! Not only are they visually stunning, but they are also a fun and easy way to add a personal touch to your home decor. This blog post will share 21 Easy Resin Art, and Craft Projects Anyone Can Do at home, regardless of your skill level. From creating unique coasters and trays to making jewelry and wall art, there is something for everyone to enjoy. We'll cover the basics of working with resin, including the materials needed and step-by-step instructions for each project. With these 21 ideas, you can unleash your creativity and create beautiful resin crafts that impress your friends and family.
We have listed 21 DIY Resin Craft Ideas Anyone Can Do to Try at Home to kick your creativity into full gear and get started.
Benefits of Easy Resin Art and Craft:
Here are some of the benefits of doing DIY resin craft ideas at home:
You can be creative and use your imagination.
It is budget-friendly because you can use things around your house as material for your project.
You can make them as gifts for others or yourself.
You can learn more about different materials and their properties in making resin crafts.
See Also: 22 Easy DIY Tapestry Ideas
1. Faceted Onyx Resin Fridge Magnets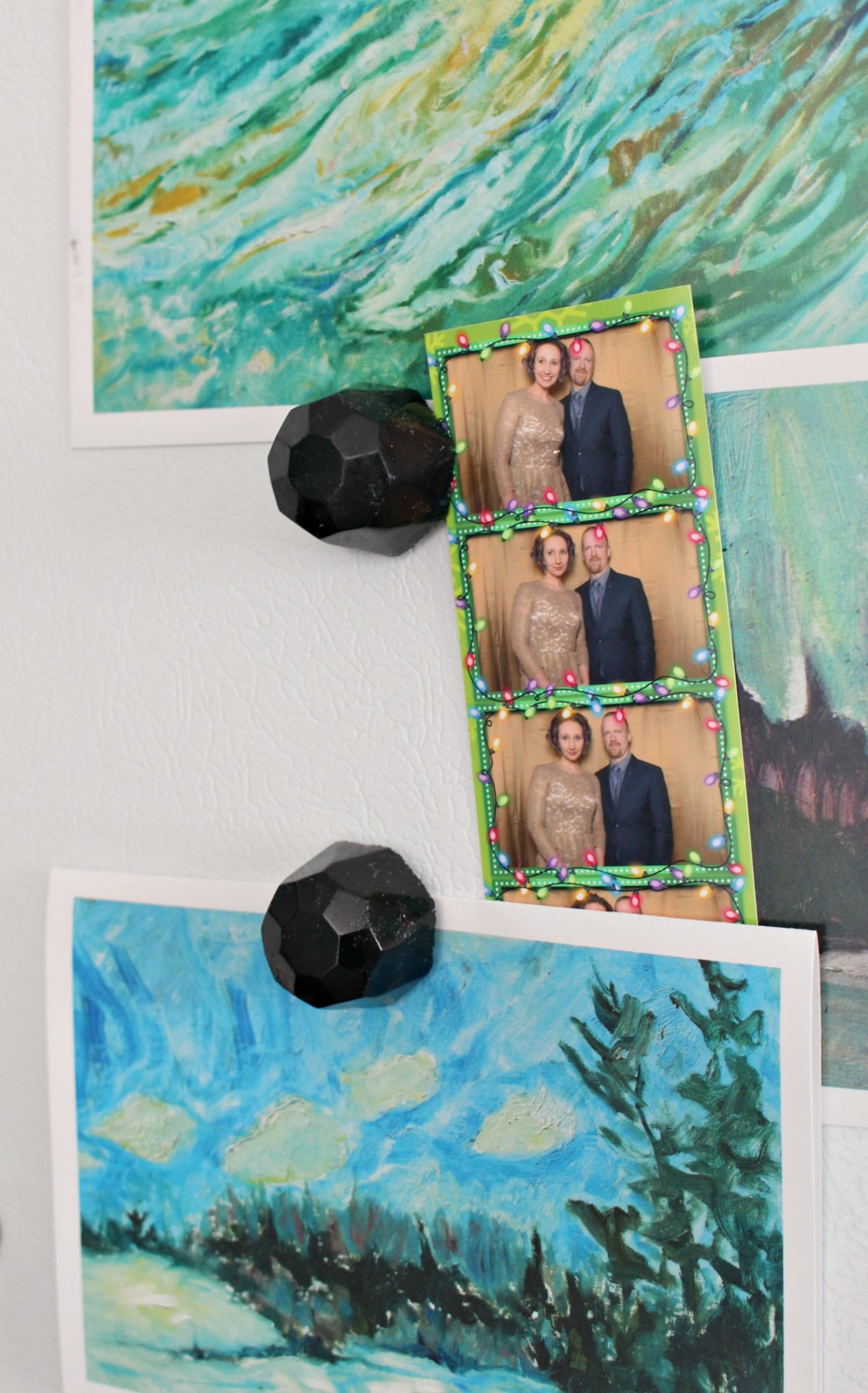 Create a fun DIY resin craft project by making resin fridge magnets from onyx stone! Learn how to mix and pour your resin, then use tools to gather and shape the hardened product. An inexpensive way to add some pizzazz to your decor, these DIY custom magnets are a great stocking stuffer or party favor for kids and adults alike!
2. Resin-Sealed Jar Lid Photo Coasters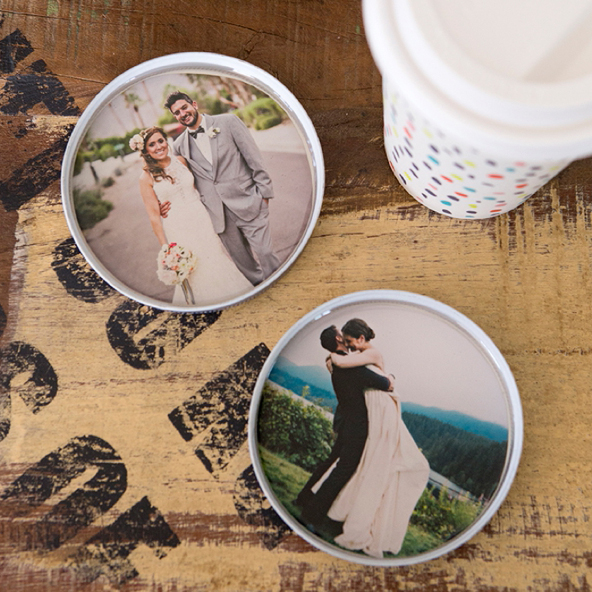 Easily change the look of your existing glassware with a DIY resin craft! This easy-to-follow tutorial will help you create practical and novel photo coasters that anyone would love to receive as a gift. They'll last longer than the other coasters you've seen but will still fit into your decor. These would make great gifts for birthdays, anniversaries, and more.
3. Confetti Tray Made from Scrap Paper
Why buy a housewarming gift when you could make one? With this easy tutorial, you can make your custom confetti tray. Cut paper into any shape that fits your design preference and glue them to a larger piece of paper to form a confetti holder. Use different color papers to create a fun and festive look by mixing patterns, and add confetti as a fun way to decorate your home! This craft is perfect for children and adults who like to get creative with their art projects.
4. Clear Resin Hexagonal Coaster with Daisies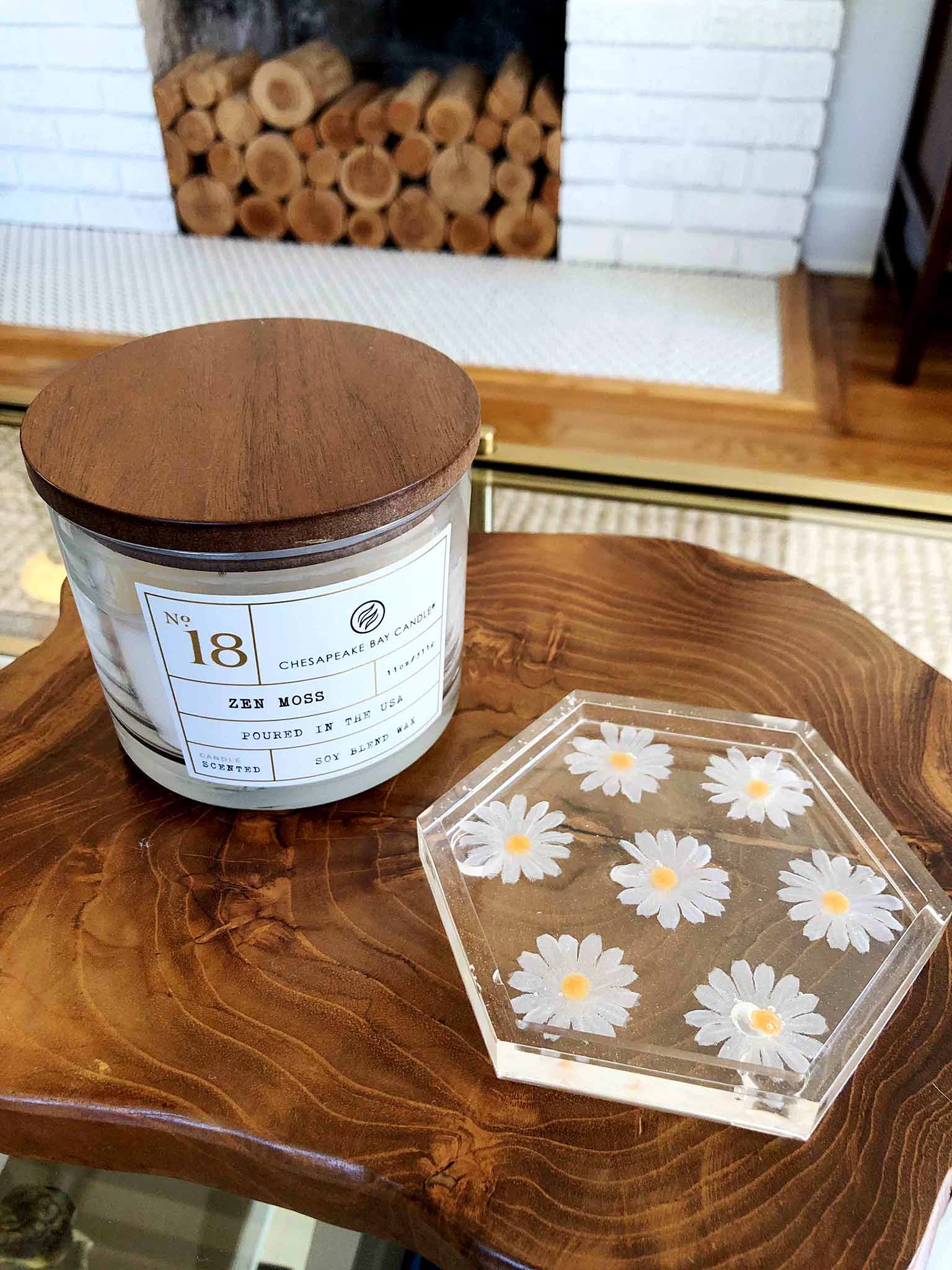 Do you love daisies? Here's the perfect DIY resin craft idea to mix up your decor. Use this clear resin and some acrylic paint to create a hexagonal piece of art that doubles as a coaster. You can also take any other design you like; this process is similar to making any other polymer clay project. You'll love this easy craft idea, which adds a touch of sophisticated style to the table.
5. Rainbow Resin Letter
Want to add a little color to your home? Try making these rainbow resin letter crafts! This is an easy, budget-friendly craft idea to add color to your home. You can use scrapbook paper or other materials to make these letters unique and reflect your child's interests. This DIY rainbow resin letter is a craft to start and will look adorable in a nursery or kid's room.
6. Creating Kid-Proof Costume Jewelry from Resin
Crafting with resin is a fun and affordable do-it-yourself activity that offers a lot of bang for your buck. Whether you're looking for costume jewelry or household decor, we have some great tips on how to mix up your décor. This tutorial will teach you how to create kid-proof costume jewelry from resin. This craft is simple yet rewarding and inexpensive.
7. Personalized Pet Tags for Your Furry Friends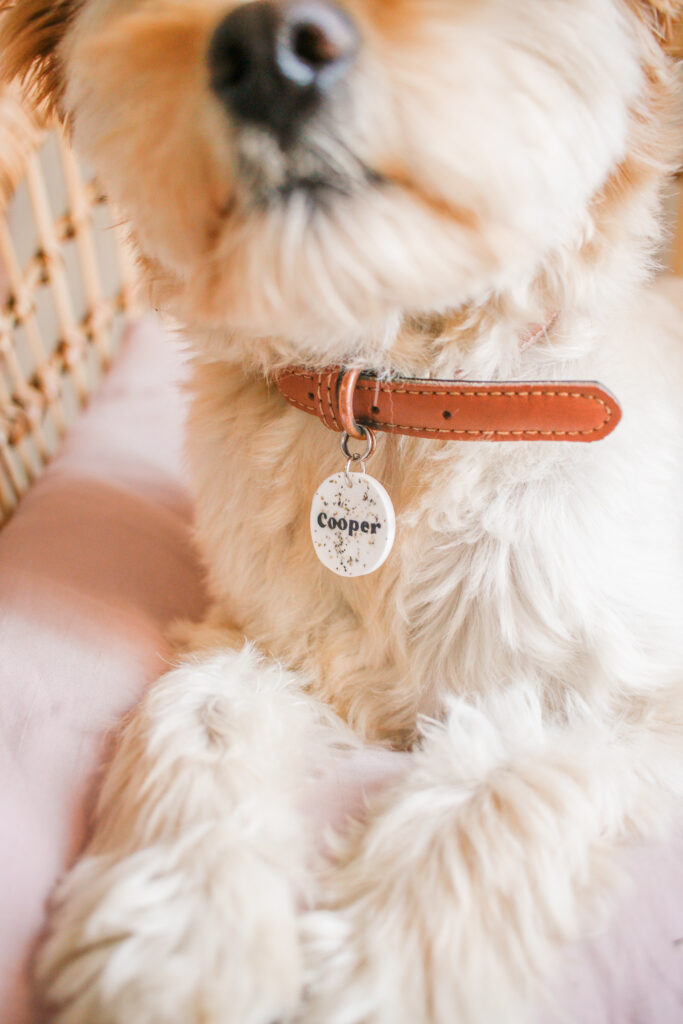 If your pet is missing a tag or has faded and you're ready for a new look, then this Personalized Pet Tag Craft is just what you need. This pet tag craft project doesn't require specialized skills, just basic crafting supplies already in your home or studio. Not only will this make their collar look super cute, but it's also a way to express yourself.
8. Rainbow Layers Pencil or Paintbrush Holder
Create a fun piece of art that catches everyone's attention in the classroom or at home! This Instructable will teach you how to make your rainbow layers pencil holder. It's budget-friendly and only takes a few minutes—perfect for holding your favorite writing utensils, markers, and more.
9. Poured Resin Artwork with Crystal Shards
Pouring resin is an easy and fun way to create decorative art. It's an excellent way to create crystals, add colour and shimmer, or make an unusual object look more attractive. There are many ways to pour the resin at home. This tutorial will show you how to make unique pours by adding precious gemstones to your resin project—not only does it add sparkle, but it can also bring down the cost of using some of those expensive stones!
10. Look to Clear Glycerin Soap for Ideas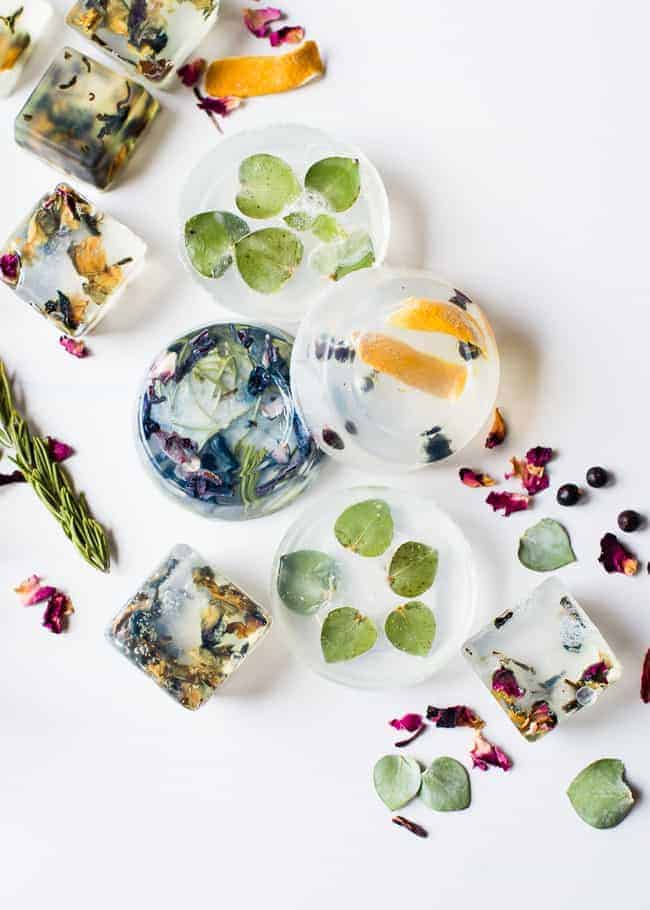 If you want to mix up your decor and add fun, colorful accents, look to clear glycerin soap for inspiring DIY ideas. Glycerin soap is a high-quality ingredient used in various craft projects. This article will teach you how to use glycerin soap to make resin, turning your clear liquid into colorful, textured creations for home decor projects.
11. Homemade Resin Ideas to Immortalize Special Flowers
Immortalize unique flowers with homemade resin ideas. Capture the beauty of a bouquet from a special occasion, a single flower from a memorable walk, or a pressed flower from a cherished garden. The transparent resin will preserve delicate petals and colors, creating a unique and sentimental piece of art.
12. Make Your Own Glittering Resin Alphabet
Get creative with this glittering alphabet art DIY project. Using glitter instead of traditional colorants, you can create shimmering and sparkling letters perfect for decorating your room, adding a personal touch, or creating unique jewelry pieces. This project is easy to do and perfect for all skill levels.
13. Bottle Cap Fridge Magnets Using UV Resin
Bring fun to your fridge with these bottle cap magnets. Made with UV resin, these magnets are solid and durable. The bottle cap design adds a quirky and playful touch to any kitchen. Use them to hold notes or pictures or decorate your fridge. They are great conversation starters and will add character to any kitchen.
14. Using Glitter Instead of Resin Colorants
This shimmering resin masterpiece is an actual work of art. Instead of traditional resin colorants, glitter is incorporated into the resin, creating a stunning and mesmerizing effect. The result is a unique, eye-catching piece that will sparkle in any room or display.
15. Mixed Media Resin Crystal and Wood Bookend
This beautiful bookend combines the natural warmth of wood with the sparkling brilliance of crystal resin. The combination creates a stunning contrast that will add style and elegance to any room. The resin crystal is infused with glitter, adding extra glamour to this one-of-a-kind piece.
16. Iridescent Mickey Mouse Resin Shaker Charm
Mix your craft with a DIY Resin Craft Idea! Iridescent Mickey Mouse Shaker Charm is perfect for hanging on your favorite charm bracelet or necklace. Made from high-quality resin, this shaker charm features an iridescent coating. With its small size, you can mix and match it with other charms and accessories! It can be used to keep jewelry, watches, and more, but it also makes a great decorative accent for the home.
17. Glittering Teacher Gift Coaster with Pencils
This DIY Glittering Teacher Gift Coaster is an easy, budget-friendly craft idea you can make yourself. This tutorial listed what materials you need and step-by-step instructions to make these fantastic teacher gift coasters. This glittering teacher gift coaster is a stunning addition to any office and can be a cute addition to your home decor. Make one for all the teachers in your life with this easy DIY project!
18. Dried Flower Picture Frame, Serving Tray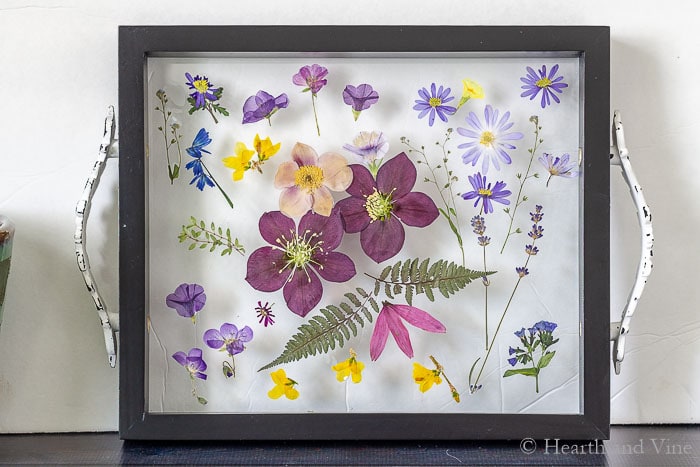 If you are looking for a Flower Picture Frame Serving Tray that can give your kitchen or dining room an antique look, this project is for you! This DIY craft tutorial will show you how to create a simple wooden dried flower picture frame serving tray using paint and a wooden frame. You'll love the vintage feel that it adds to your kitchen decor.
19. Unique Rainbow Sprinkle Resin Bangle
Do you love wearing bangle bracelets? Make your unique bangle with this Rainbow Sprinkle Resin Bangle DIY. The beautiful bracelet is decorated with colorful multi-colored sequins and patterns, embellishing your wrist and showing your personality. Creative and budget-friendly DIY project to mix up your decor!
20. How to Preserve Fresh-Looking Flowers in Resin
Spring is here, which means the flowers are in bloom and nature is in full bloom. However, you may want to preserve the beauty of the flowers for your home, especially if you can't bring yourself to throw them away. Follow this simple tutorial, and transform your fresh-cut flowers into a one-of-a-kind decor statement that will last for years! This technique will also extend the life of potted plants by preserving them forever (or at least as long as you want).
21. No Maintenance Resin Succulent Garden
This DIY is the perfect solution if you're looking for ways to make your space pop with beautiful, budget-friendly decor. These modern succulent gardens are made of resin and are so easy you can do it yourself in about an hour. You can skip the maintenance required by natural plants. You'll love the look and feel of these lovely succulent gardens, whether you place them on a shelf or hang them on your wall.