21 Easy DIY Homemade Quilt Ideas
There's nothing better than a homemade quilt. Quilting is not only a great way to pass the time when you're feeling creative, but it can also be an excellent way to express your creativity and artistic abilities. Plus, there are so many different materials used for quilting, from thread to colorful fabric patterns, that you can use any excuse for a project. This is a step-by-step guide to making the most beautiful quilt you have ever made! In this book, you will discover everything you need to know to do it again.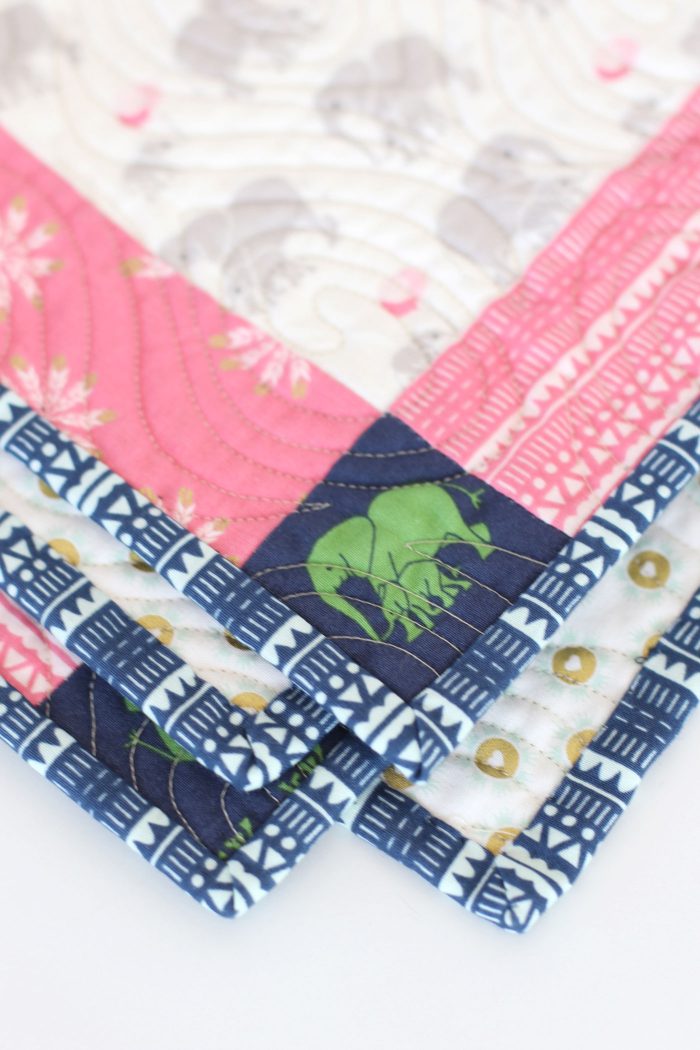 Are you inspired by the idea of crafting a handmade quilt but have never tried it? Don't worry. You can make your quilts by simply sewing fabric together. This easy step-by-step will show you how to create beautiful quilt projects using leading-edge techniques and patterns that are perfect for beginners.
3. Patchwork Quilt DIY
Quilt ideas for beginners can be found in many places, but one of the best ways to get started is to create a patchwork quilt. You can use fabric scraps and sew them together into a beautiful new creation you made yourself. It requires some patience, but the end product is well worth it.
4. DIY Quilt For Beginners
Do you love quilts? Do you have a lot of spare time? If so, then you have the perfect hobby to try. Watch this video for a simple and easy DIY homemade quilt idea you can start doing now! Learn how to make these simple homemade quilt patterns at home with items you probably already have.
6. How To Make A Scrap Quilt
A scrap quilt is one of the most fun and rewarding DIY projects you can make. You can incorporate fabrics you have collected through the years and make something beautiful for yourself or someone else! The video above shows how to create a scrap quilt from start to finish. It does take a bit of time, so set aside some time for this project.
7. Beginner Homemade Quilt
A homemade quilt is a great gift, especially if you want to save money. Having a special family heirloom to cherish for years is also awesome. You can easily make your quilt by choosing the fabrics and stitching them together with needle and thread or using sewing machines. Each stitch should be straight and even on both sides of the fabric so your quilt doesn't look messy or crooked. To start making your DIY hand-sewn quilt, follow the steps in this tutorial.
9. DIY T-shirt Quilt

Have you ever heard of a DIY T-shirt quilt? It is an amazing and creative way to turn old t-shirts into your new quilt. Learn how to create a T-shirt quilt that is both beautiful and easy to make. This project will show you some easy DIY methods to turn your favorite old tees into a one-of-a-kind keepsake heirloom. The step-by-step tutorial guides you through every aspect of the process, from fabric selection to cutting and ironing, quilting, and binding. Learn how to make a perfect DIY t-shirt quilt.
10. DIY Bed Quilt Sewing Tutorial
There are few things more satisfying than making something completely from scratch. You can take your time, enjoy the process, and still come away with something unique. This easy herringbone quilt is one of the many DIY quilts you can make in no time. This quilt will have your bedroom looking as chic as a French country home in no time!
13. DIY Synthetic Top Quilt
Have you ever considered making your quilt or want to try a DIY synthetic quilt? It is easier than you think and doesn't take all that much time on your part. This quilt is incredibly soft, fun, and easy to make. It will be a perfect cover for your bed during spring or summer! With this beautiful fabric, you can make a whole set of pillows or curtains.
14. DIY Quilting For Beginners

This is a tutorial on how to make a quilt. It is perfectly acceptable to use commercially available quilts. Still, you have the patience and inclination to make your quilts. In that case, you will be able to match colors and patterns that better suit your home décor, plus you can create many more designs than are made commercially; if you have never made a quilt before, this tutorial is for you!
15. Homemade Photo Quilt

A photo quilt is a great way to preserve your memories, showcase your child's growth over time, and create an heirloom to pass down through generations. It doesn't have to be difficult or time-consuming either; even the most inexperienced quilter can complete a photo quilt in a few hours using this simple method. Learn how to make a Homemade Photo Quilt with these step-by-step instructions! With so many fun and interesting designs, this project will become your next favorite quilt.
16. DIY Homemade Denim Rag Quilt

Are you looking for an easy and free way to make your quilt? Or a gift idea? Well, you have landed at the right place. Here we will discuss how you can use denim rags and other scraps to make this DIY homemade denim rag quilt that is fun, easy, and perfect for beginners. So don't let anything stop you from jumping into your first quilting project.
17. Easy Quilt Pattern For Beginners
Are you looking for some quick and easy quilting patterns for beginners? Well, you've come to the right place! This video will show you how to make a simple quilt pattern using your sewing machine. You don't need any prior knowledge of quilting — just some basic stitching skills. You can use the same method to make any quilt your heart desires, large or small. This is a great beginner project that you can complete over a weekend.
18. DIY Memory Quilt From Old T-shirts
It's time to clear out your closet, as this DIY Memory Quilt tutorial makes it easy to turn old t-shirts into homemade memory quilts. This video will show you how to turn your old tees into a memory quilt you can use and love. Bring those tattered tees to life as part of a DIY memory quilt. It will be something they'll treasure forever!
19. How To Make A Quilt

A quilt is the ultimate homemade gift to give. It can be used in many ways and will please anyone you sew it for. This post will show you how to make a quilt, find some great patterns, and store your finished project when it's complete.
20. DIY Homemade Quilt

Making a quilt at home is a great way to save money and create something unique. If you want easy quilt patterns, here is the best DIY homemade idea you can try at home. Follow along with these instructions, which are simple and easy to understand. You will need some basics, such as fabric and thread, and you can use them for this project.
21. How to Make A Puff Quilt
Get ready for winter with this fun puff quilt! This is a beginner-friendly quilt that you can decide how to decorate. This tutorial shows you how to make a puff quilt which is great for keeping warm in Winter and Summer. Follow the steps here, and you'll learn how to make a beautiful quilt that costs less than other commercially made quilts. Highlight your style and make an extra cushion for your favorite chair while at it! This project is perfect for beginners or expert sewists.