23 Best Free Crochet Square Patterns
Crochet squares are a versatile and timeless pattern that can use to create a wide range of projects, from blankets and scarves to bags and home decor. But with so many options out there, where do you start? We've compiled a list of the 23 best free crochet square patterns to inspire your next project. From classic granny squares to modern geometric designs, there's something for every skill level and style. Each pattern includes step-by-step instructions and photos to guide you, making creating beautiful and unique crochet squares easy. So grab your hook and yarn, and start crocheting your way to a stunning new creation!
This collection of 23 popular crochet squares provides a variety of stitches and designs, from simple to intermediate.
Supplies Needed for Crochet Square Patterns:
Yarn in various colors
Crochet hook in an appropriate size for the yarn
Scissors
Tapestry needle for weaving in ends
Best Crochet Stitches for Square Patterns:
Single crochet
Double crochet
Half double crochet
Treble crochet
Cluster stitch
Sizing a Square:
Determine the desired finished size of the square
Choose the appropriate yarn weight and hook size
Make a gauge swatch to ensure accuracy
Adjust the pattern as needed to achieve the desired size
1. Colorful Crochet Square
A colorful Crochet square blanket featuring rainbow-colored squares that remind of summertime. The perfect gift for the person in your life who loves yarn and knitting and could always use a new blanket to keep them warm. This crochet blanket is made with 100% cotton yarn and comes in various colors. It's light, warm, and trendy (not to mention versatile), making it perfect for any situation.
2. Fall Granny Square Crochet Pattern
This Crochet square pattern is perfect for Fall. Each granny square is made with a different stitch that adds patterns to the overall square. It looks easy to make and uses just one color of yarn. This Crochet square pattern is the perfect Fall project. This is a gorgeous addition to your home decor and makes a great gift!
3. Geometric Squares Crochet Pattern
One of the most versatile crochet stitch patterns you will use! This design works quickly and uses basic crochet stitches except for the double and half double Crochet used in this pattern. It works beautifully in any color combination. This pattern is ideal for blankets, Afghans to throw pillows, baby blankets, or even scarves or shawls.
This double Crochet square pattern is a fun project that works quickly and produces a beautiful, versatile fabric in various colors. The double crochet square is the most basic of patterns. It's classic, timeless, and looks great in any color combination. Get started on various projects, from teddy bears and blankets to coasters and more!
5. Two-Color Linen Stitch Square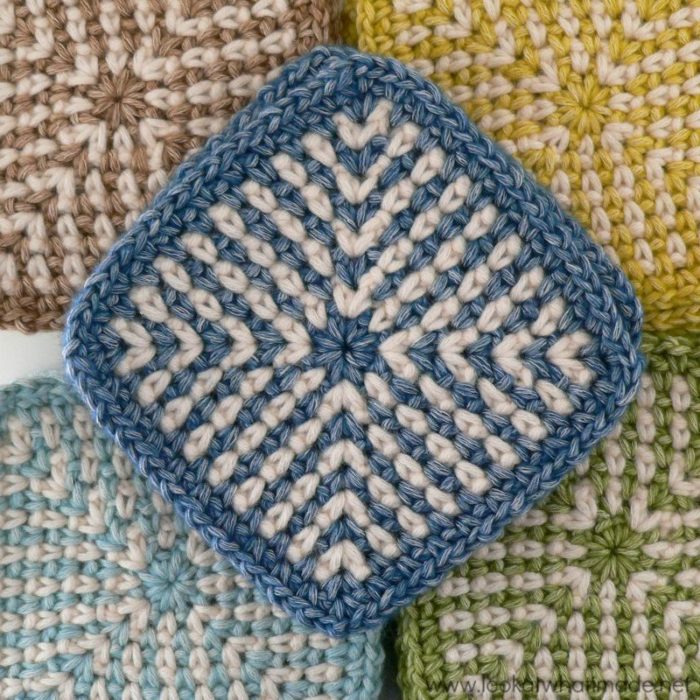 The Two Color Linen Stitch Square is a simple but practical crochet project that drapes beautifully and shows off your yarn. It can wear as a shawl or fold as a scarf. Switch up the colors to make it your own! Crochet this two-color Linen Stitch Square to add a touch of texture and style to your home. This square is made with worsted-weight yarn, which is great for beginners and veterans.
6. Crochet Starfish Square Pattern
Crocheting this square is fun; you can create your designs based on the simple shape. The pattern is easy to memorize, so you can quickly whip up many of these once you get it down! The Crochet Starfish Square is the perfect beginner square because it only has two different stitches. This Crochet square pattern works quickly and is great for quick gifts or adding to a patchwork pillow or throw.
This Sunburst Crochet Square is a super-simple craft project that will make a beautiful addition to any home decor. Little crochet squares are easy to work up and look great in multiple or stand-alone pieces. The variety of colors achieved with this crochet pattern makes it easy to infuse color into any space, from the bathroom to the kitchen!
8. Daisy Granny Square Crochet Tutorial
This crochet square will brighten any home, room, or space. It is an easy granny square to work up that works well for the novice crocheter and can be customized for those with more experience. This granny square makes a great addition to your home décor as a pillow, basket liner, or throw blanket.
9. Crochet Granny Square for Beginners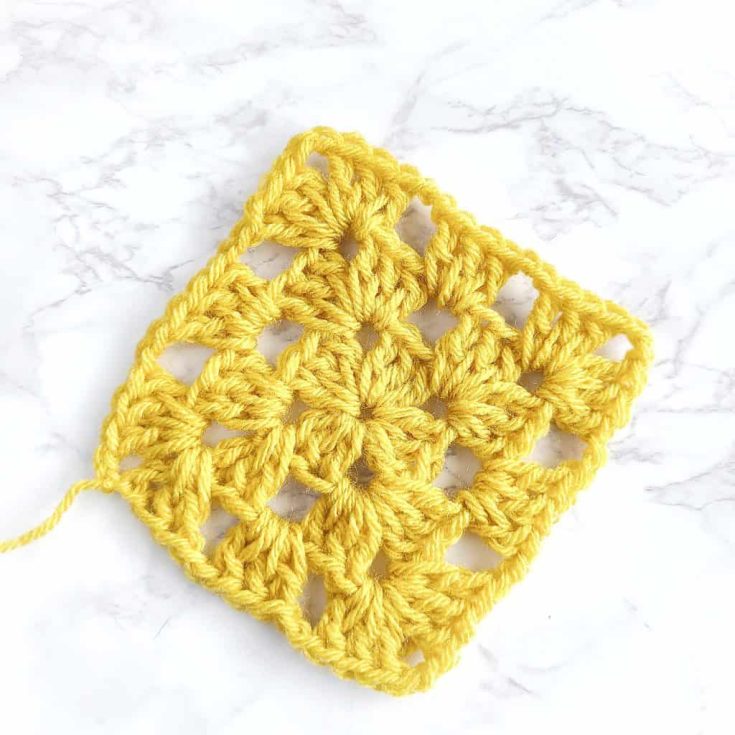 This crochet pattern teaches you how to crochet a granny square. All you need is some yarn, a crochet hook, and your fingers! If you are new to crocheting or have never made a granny square before, follow along with helpful tips and advice about how to get started. This pattern is for intermediate crocheters and up!
10. Crochet Snowflake Granny Square
Add a touch of Christmas to your home with this beautiful Crochet Square. It's a quick & easy crochet pattern, suitable for all skill levels. You can make any size square to fit your project. This square is the perfect way to get started in hand-made afghans, baby blankets, and throws. Knit this square to create an elegant snowflake afghan or blanket with a wonderful texture.
11. Owl Granny Square Crochet Pattern
The Owl Granny Square Crochet Pattern is a delightful and popular design in Crochet. Its cute owl motif adds a whimsical touch to your crochet projects. This versatile pattern can create many items, such as blankets, scarves, and stuffed animals. With some practice, this pattern can be easily mastered by crocheters of all skill levels, making it a great project for beginners and advanced crafters.
12. Basket Weave Afghan Square Crochet Pattern
This Crochet Square Afghan pattern is a great beginner project. Not only do they make great Afghan squares, but they are also fabulous for granny square blankets! Plus, they create a beautiful afghan when joined together. This square is worked in basket weave stitch and finished with a picot edge. It's the perfect project to try out this popular new stitch. And it's easy and works up quickly!
13. Lacy Granny Square
A granny square is a popular crochet stitch that can use for just about anything. This square can easily be adapted to your needs, from headbands to blankets. Crocheting these lacy squares is a must for every crocheter. These squares make wonderful blankets, scarves, and throws. Make an afghan with these squares, or sew them together to create your custom blanket pattern.
14. Puff Crochet Rectangle Pattern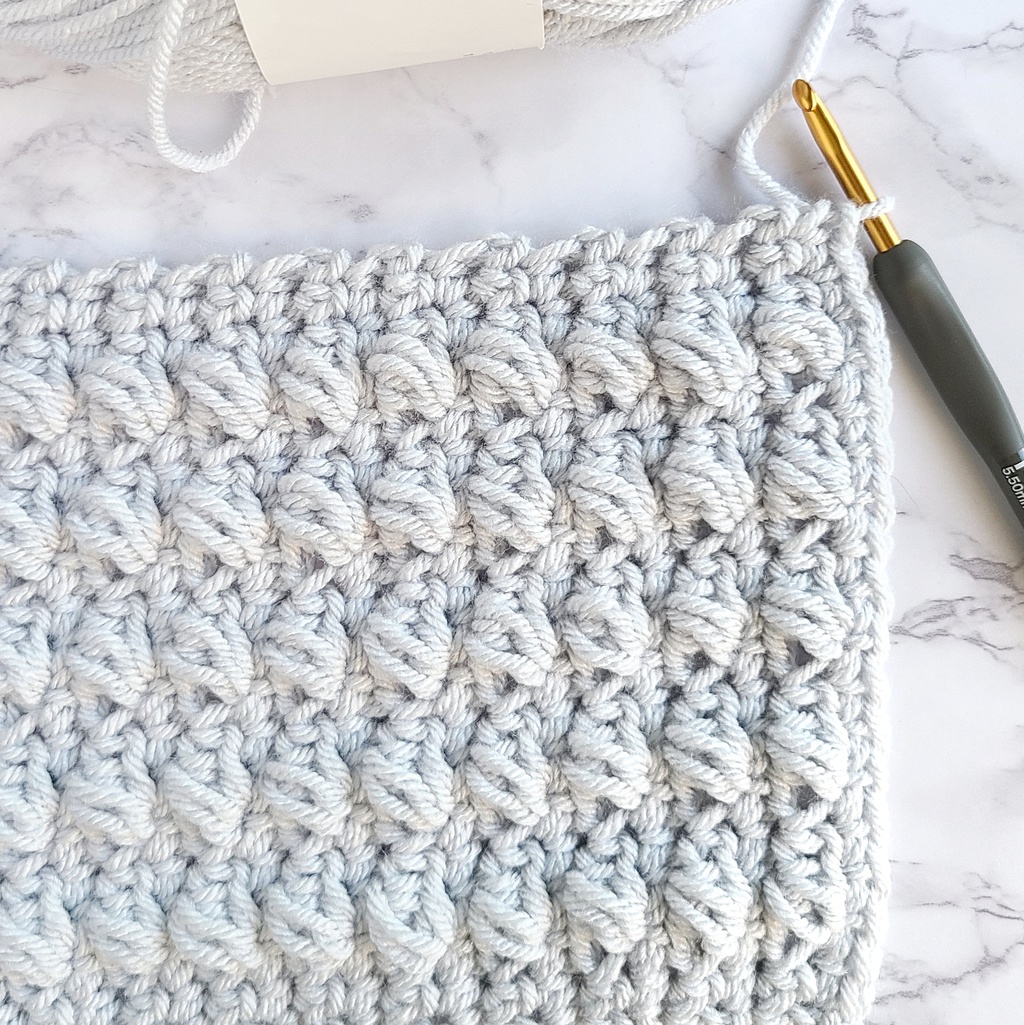 If you love Puff Crochet, you will love this pattern! Featuring a rectangle shape and an easy repeat, this pattern is ideal for beginners and experts alike. Worked with worsted weight yarn and easy-to-follow instructions, this will make you make basic puff crochet quickly.
15. Shamrock Granny Square Crochet Pattern
This easy-to-make Shamrock Granny Square Crochet Pattern can be used in your next crochet project or made into a beautiful pillow. This pattern is suitable for a beginner to intermediate crocheter. It is an easy beginner's pattern. It's got a fun, colorful twist on the traditional granny square and does a great project for you and all your friends to work on together!
16. Wavy Crochet Square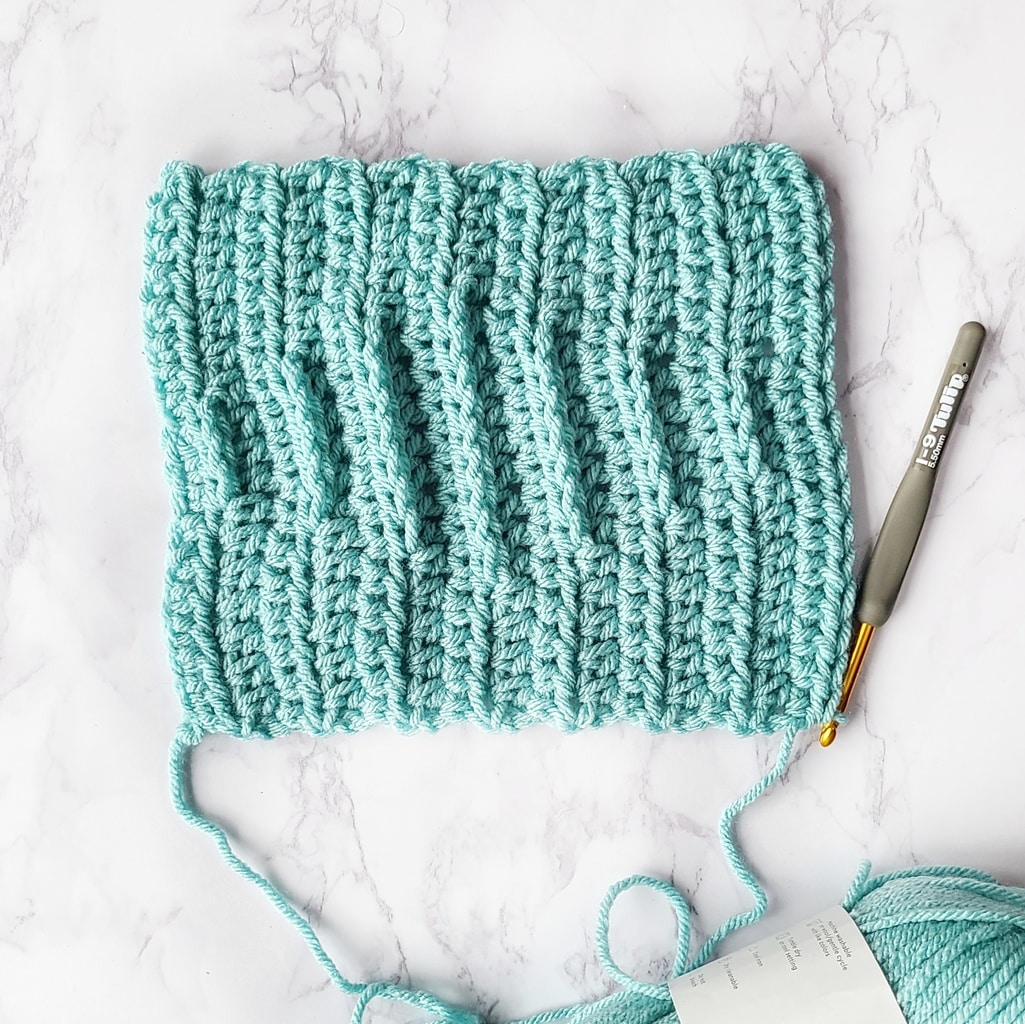 A crochet square is made of waves that are the same stitch but created by the changing direction of each round. It's easy to do and creates an eye-catching effect. Make your next project stand out with the Wavy Crochet Square. Add a pop of color to your tablecloth, blanket, or pillow!
17. Crochet Heart Granny Square
Make a beautiful Crochet Heart Granny Square, then crochet other squares together to make a throw blanket. If you have been wanting to start crocheting, this is the perfect place for you to begin. You will learn: how to hold your yarn and hook, read a pattern, decrease or increase stitches, and many other skills.
18. Flower Crochet Square Blankets Pattern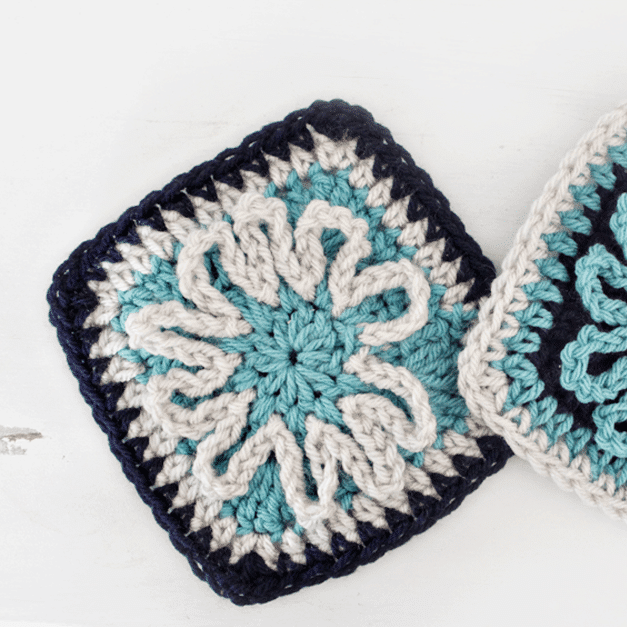 Crochet Square Blankets Pattern is a pattern for making a blanket out of crochet squares featuring flowers. The blankets are the perfect size for cuddling up with your hair and feet tucked in or as a throw on your couch. With this crochet pattern, you can create an entire blanket with only twelve different yarn colors. This pattern is perfect for beginners and advanced crocheters alike!
19. Warm-up America Crochet Square Pattern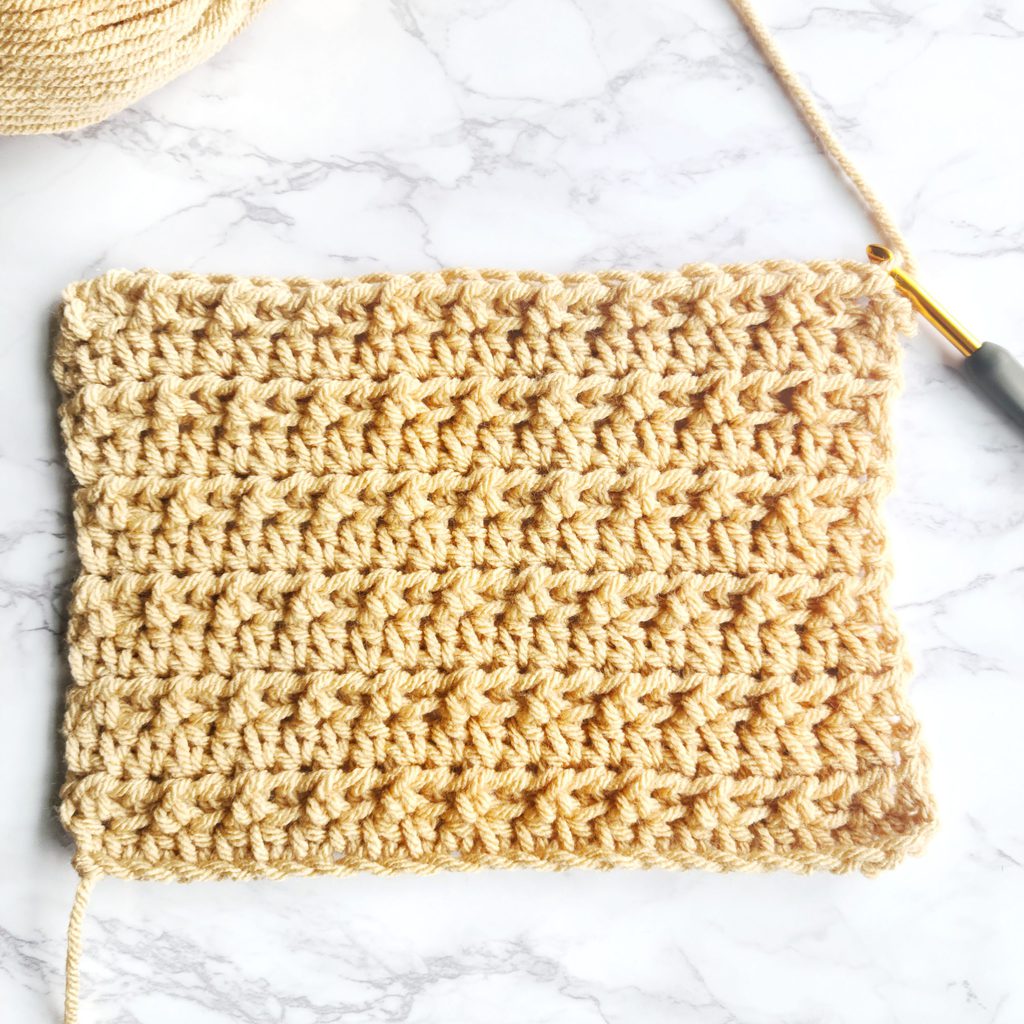 Warm-ups America Crochet Square is a great way to bring smiles and warmth to those who need it most. It is a great way to get started crocheting with the square stitch. The simple pattern combines double Crochet and slip-stitch rows to create a lovely texture. And by using chunky yarn, you can finish it quickly and make a beautiful square in no time.
20. Crochet Square Motif Pattern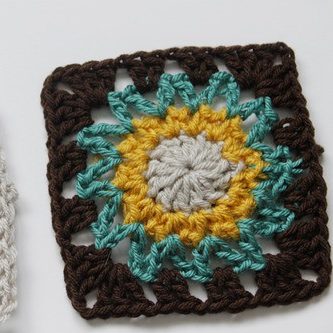 Develop a beautiful Crochet square motif pattern with this easy-to-follow guide. In no time, you will be creating your crochet projects using this simple and classic technique. Crochet Square is a wonderful beginner pattern for crocheters. With easy steps and detailed instructions, it is the perfect project for you to try out Crochet as a hobby or introduce it to an interested friend.
21. Granny Square Graduation Cap Topper
BOLD and GRAND! This crochet square is designed to be worn as a cap topper at a graduation ceremony. It features a single crochet circle in the center, with four intarsia stripes of graduated colors that blossom outwards as they reach the edges of the square. This fun and colorful square pattern is sure to make any graduate smile.
22. Ripple Chevron Afghan Square
Are you looking for a great Chevron crochet blanket? This ripple chevron crochet afghan square is colorful, easy to crochet, and looks amazing. The Ripple Chevron Afghan Square is a lovely crochet square to make. The ripple pattern creates texture and visual interest, making this square easy to crochet. The chevron design adds flair and style to the blanket.
23. Crochet a Modern Granny Square
This free crochet pattern and video are a great way to learn how to make a modern granny square. Crochet the squares together to create a colorful pillow or other projects your friends will love! This free crochet pattern is designed to keep you entertained while you learn how to make crocheted circles and introduce a modern twist on the traditional granny square.