Bags are an essential part of life for most people, whether for carrying around school or workbooks, groceries, or even just to bring more stuff home from the store. We all need to carry things sometimes, and thanks to this blog, you can do it in style with these DIY totes you can make with items you already have around your house. Please make one of these bags and then go on and get crafty with our other DIY projects. They're perfect for gifts or a little something special for yourself. Tote bags are easy to make, and there are many ways to customize them; these 25 DIY tote bag ideas will inspire you!
Benefits Of DIY Tote Bag Ideas
DIY Tote Bag Ideas are the best way to make something you can use for a long time. The benefits of DIY Tote Bag Ideas are many, and here are some of the main ones:
You get everything you want in the bag, including the color and design.
It allows you to express yourself through color and design.
It is easy to do and can use any material.
See Also: 30 Free Trendy Crochet Bag Patterns
1. How To Make A DIY Tote Bag
You don't need to buy a new tote bag whenever you want to get organized. Our DIY Tote Bag Ideas show you how to make your own unique, handmade bag that fits your tastes and lifestyle. Whether you prefer leather, linen, or canvas, we have the perfect design inspiration. You can add your flair—from mystical charms and beaded embroidery to custom-made pockets that hold all your essentials!
2. How To Make A Tote Bag
3. DIY Tote Bag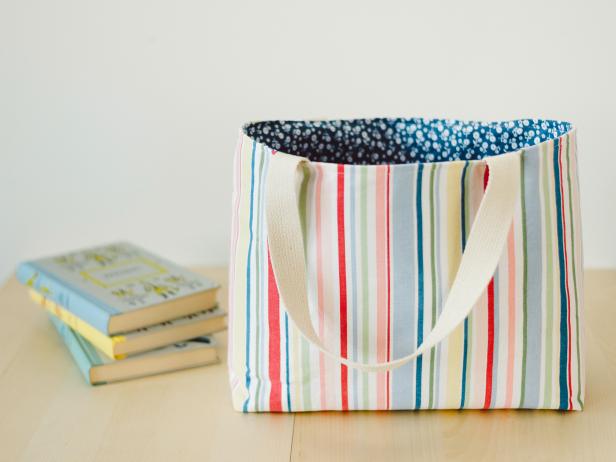 Take your favorite fabric and make a customized tote bag to match. Match your home décor or create something funky and fun like a sequin-studded satchel, camouflage print bag, or trendy pop of color. The inside feature an accordion-style pocket for extra storage. This easy DIY sewing project will have you thinking about other things you could make that would follow suit.
4. DIY Canvas Tote Bag
DIY Canvas Tote Bag is a great way to create a lovely canvas bag. This tutorial will help you make a perfect and good-looking bag that you can use daily. Add your touch to this khaki green canvas tote bag. You can make this simple but cool tote bag with a 1.5m fabric, scissors, color thread, measuring tape, and leather.
5. DIY Tote Bag
Get the perfect canvas tote bag that you can make yourself. The DIY Tote Bag is easy to make and will stand up to everyday use. Make one for yourself and everyone in your family! Add some style to your tote bag! Learn how to make a simple and chic DIY Tote Bag from colorful fabric. Use this craft tote as a reusable shopping bag, or carry it as a purse.
6. DIY Tote Bag For Beginners
This easy, beginner-friendly tutorial teaches how to make an essential lined bag. This is an excellent project for someone looking to get into sewing who needs a quick introduction to lining techniques! A tote bag is one of the easiest projects you can make, and it's the perfect way to show off your creativity, style, and sense of humor. You'll learn how to sew like a professional sewist. Once you have mastered the basic techniques, you can use this free pattern with any fabrics you choose.
This easy DIY Tote Bag is a fun way to create a one-of-a-kind design. This bag will be an excellent gift, but you should keep it yourself! Ankara is a beautiful fabric that is strong, durable, and stylish. This DIY Ankara Tote Bag is simple to sew, and instructions are provided for several sizes. Get started and enjoy working with your hands on this creative project.
8. Easy Making, DIY Large Tote Bag
This is a simple and stylish way to keep all your daily essentials together in one place. An oversized version of our classic corduroy design makes it roomy enough for a few items but light enough to take up only a little space. With an outside pocket and inside pockets to keep things organized, plus two handles for easy carrying, this handy tote bag provides versatility you can use daily.
9. How To Make A Tote Bag
If you love having a few suitable totes on hand but don't want to spend much money on them, here's your solution. This simple DIY tutorial gives you a tote bag at home. And not only is it easy to make, but also durable enough to carry anything you can think of! For a more sturdy version, consider this tutorial for making a tote bag that can use for many shopping trips.
10. DIY Tote Bag Pattern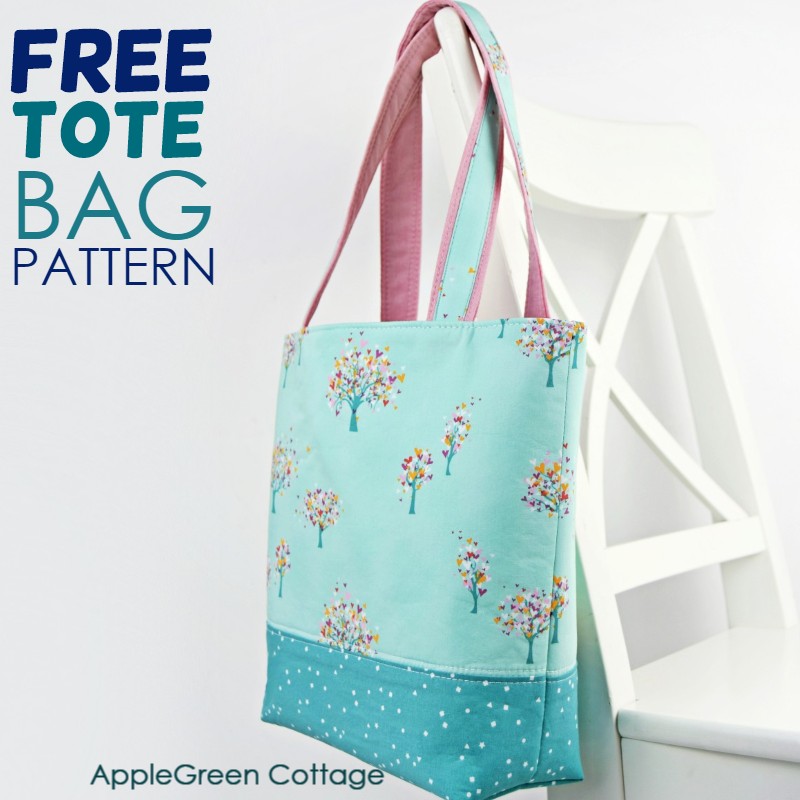 Are you looking for the perfect tote bag? Well, this pattern is perfect for you! This fun and customizable project can be done in any color, fabric, or style. A pocket is inside the bag for your keys, glasses, and other small items. This is a sturdy bag that will last through many years of use. Whether you need to bring groceries home or go on a shopping spree, this DIY Tote Bag will make the task easier. This project is basic, simple, and quick. It'll be your new go-to bag for the market or library!
11. DIY Big Tote Bag
The tote bag is the most versatile and classic tote bag you will ever own. It can be used as a purse, laptop case, beach bag, and more! This DIY Tote Bag is large enough to carry everything you need on a day out. It's soft, supple, and so easy to make that you might want to make more than one. The fabric is sturdy cotton with a subtle textural pattern, while the foam stabilizer supports the bag's shape.
Tote bag with a large front pocket to contain all your daily needs. The primary material is sturdy canvas, and the color is bright red with small pink flowers. It's great for market trips, library visits, and just carrying around stuff! The best thing about this market tote bag is that it's large enough to contain many things. You can buy groceries at the market, take your library books to the library, or just wherever you wish!
13. DIY Tote Bag For Beginners
This simple tote bag is perfect for beginners. Learn the basics of sewing and make a bag you'll love to carry all summer! You'll learn about fabric choice, sewing fasteners, adding handles, and finishing so your bag is durable and easy to care for. Includes a copy of our free downloadable pattern. Make a tote bag in a couple of hours with our DIY tutorial. This project is excellent for beginners, and it's inexpensive.
14. How To Make A Tote Bag
If you're looking for a homemade tote bag, this guide will help you make one that's customized and fits your needs. It uses simple materials you can find at home, and the project will only take a few hours. You'll be able to create a bag or two in no time! This is an excellent project for all you DIY and sewing enthusiasts! After you make your tote bag, you'll wonder why you haven't been doing this all along. This is also a great project to do with kids, as they will learn many vital skills while working on this project.
15. DIY Leather Tote Bag
Do you feel comfortable using the same fabric tote bag? How about creating your leather tote bag instead? Get the exact measurements of your handbag, then make all the necessary markings on it. After cutting the leather out, all left for you is to sew it together, and voila! You'll get what you want.
16. DIY Dior Book Tote Bag
This DIY Dior book tote bag is a fun project for all ages. It's easy to replicate and gives that unique look you can't find anywhere else. Create your very own stylish and functional bag. This book tote bag is perfect for the adventures of everyday life and looks great paired with any outfit. Recreate this design with the help of this free tutorial and become a fashion designer extraordinaire!
17. DIY Tote Bag
This DIY Tote Bag is a beautiful way to upcycle shirts you no longer wear. The supplies are inexpensive, resulting in a fantastic bag that can be used daily. It's big enough for groceries, beach towels, gym clothes, or a laptop. Create a beautiful tote bag that you can use for hiking, shopping, and traveling. This unique tote bag looks great and can turn heads wherever you go. With detailed instructions and helpful photos, this project is suitable for beginners.
DIY Ironic Tote Bag is an excellent project for you to do at home. It will be fun to make a fashion statement and an eye-catching piece! You won't find another one of your kind with this Ironic Tote Bag. This is not just a project; it's an art piece inspired by the designer's vision from clothing labels of various brands and styles. Only you can make it happen!
19. DIY Beach Tote Bag
Be prepared for a beach holiday with this DIY Beach Tote Bag! The tote bag is easy to make and can be completed in a few hours. If you are adept at sewing, you should have no problem creating your beach bag. However, if you need more confidence in your skills, this is a great project, as you can get creative and make it your own.
20. DIY Patriotic Tote Bag
This week you'll have an opportunity to make a Patriotic tote bag. This trendy and unique tote bag is ideal for any occasion or event that you can use it for. Using it at your next BBQ or Memorial Day will be a hit. It is also the perfect gift idea for the holidays!
21. DIY Tote Bag
Learn how to make this beautiful big and lined tote bag that is easy to sew. It's sturdy, so it can handle a lot of weight like your laptop, books, camera, or whatever you need it for! This bag has a larger tote shape and a pocket on both sides. Adding a little tinge of luxury will help bring your garden work even more practical and stylish. It's also easily washable and flexible because it's made of cotton stripes.
This book tote bag is Dior-inspired. Made with a brocade fabric and fusible interfacing, it has a decorative pattern on the main body. Its handle and gusset are sewn in place before setting the whole body of the bag; then, you're left with a sturdy but lightweight item that is elegant enough for work or plays.
23. DIY Simple Tote Bag
Do you want a simple, easy tote for your books, makeup, or groceries? You can create a custom bag in minutes with this DIY Tote Bag. This quick tutorial shows you how to add an inner pocket if desired and customize the size of the bag as well. This simple tote bag is perfect for weekend trips or everyday use. Its large main compartment allows you to fit all the essentials plus a few extras. The inner pocket keeps your phone and wallet safe and secure.
24. How To Sew A Tote Bag
Tote bags are a dime a dozen, but this one is extra fashionable, durable, and easy to carry. You'll learn how to make it with stylish pockets inside and out. Learn how to make this super cute tote bag, a carry and shoulder bag. It's beautifully lined with pockets inside, perfect for books and magazines while shopping or at the library. Learn how to sew this simple pattern quickly, and you will make stylish totes for all your friends in no time.
25. DIY Oversized Tote Bag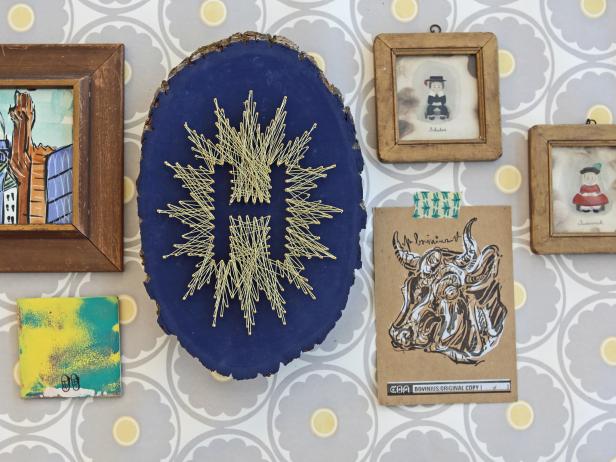 Need an inexpensive, eco-friendly bag for carrying your laundry or the many items you bring to sleepovers? This oversized tote is made from upcycled materials and can be finished in about an hour. This super adorable DIY tote is perfect for shopping for the beach, garden, or even a day trip. The great thing about this bag is that you can use all sorts of materials to make one. If you want to be on a budget, you can upcycle an old cloth or blanket and add embellishments.