25 Homemade Easy To Make DIY Cat Toys
If you're a cat owner, you know how much our feline friends love to play with toys. However, store-bought toys can be expensive and may only sometimes capture your cat's attention. That's where DIY cat toys come in! Not only are they easy to make, but they're also a fun and cost-effective way to keep your kitty entertained. In this blog post, we've compiled a list of 25 homemade DIY cat toys you can make with items you already have at home. From cardboard boxes to yarn balls, these toys will provide hours of entertainment for your furry friend.
So, get your creative juices flowing, and let's start making fun and interactive toys for your cat! Looking for fun and affordable DIY cat toys? Check out these 25 homemade cat toys that are easy to make and provide hours of entertainment for your furry friend.
What are some benefits of making DIY cat toys?
Making DIY cat toys has several benefits. First, it can be a fun and rewarding activity for cat owners who enjoy crafting and creating things. Additionally, DIY cat toys can be much cheaper than store-bought toys, which can be a great way to save money while still providing your cat with plenty of entertainment. DIY cat toys can also be customized to suit your cat's individual preferences and play style, which can lead to a more satisfying playtime experience for you and your cat
What are some common materials used to make DIY cat toys?
Different materials can be used to make DIY cat toys, including cardboard, felt, yarn, fabric scraps, and household items like paper towel rolls or egg cartons. Other popular materials include feathers, catnip, bells, and other small toys or trinkets that can be attached to a string or wire to create an interactive toy.
What are some safety tips when making DIY cat toys?
When making DIY cat toys, keeping safety in mind is important. Be sure to choose safe materials for cats to play with, and they won't pose a choking hazard if swallowed. Avoid using sharp or easily breakable materials, and supervise your cat while playing with the toy to ensure they don't accidentally ingest any small parts. It's also important to avoid using toxic materials or substances like glue or paint that could harm your cat.
How can DIY cat toys help to keep cats entertained and mentally stimulated?
DIY cat toys can provide cats with a great deal of mental and physical stimulation, which can be important for their overall health and well-being. Interactive toys like fishing poles or puzzles can challenge a cat's hunting instincts and keep them engaged and active. Additionally, toys that incorporate catnip or other scents can help to provide sensory stimulation and keep cats interested in playing. Overall, DIY cat toys can be a fun and effective way to keep cats entertained and mentally stimulated.
See Also: 20 free crochet amigurumi patterns
1. Hanging Cat Scratcher DIY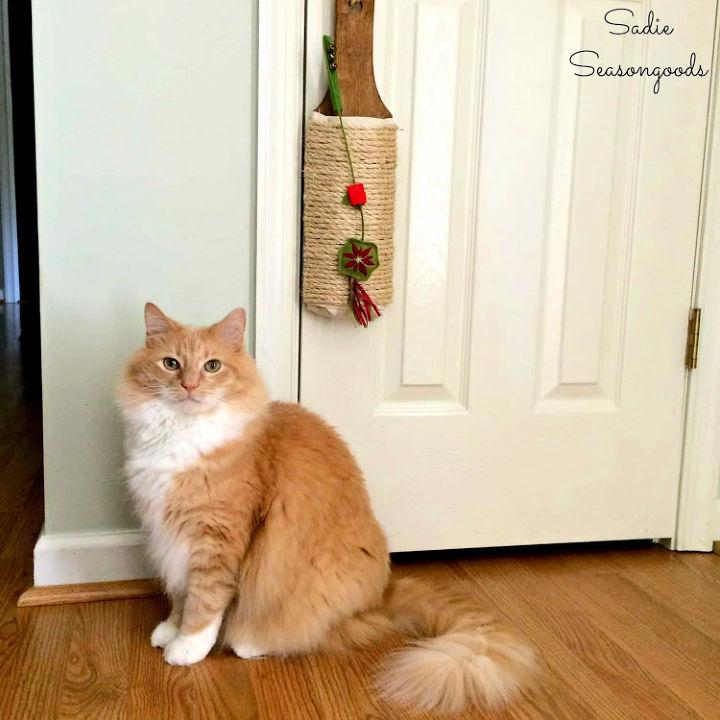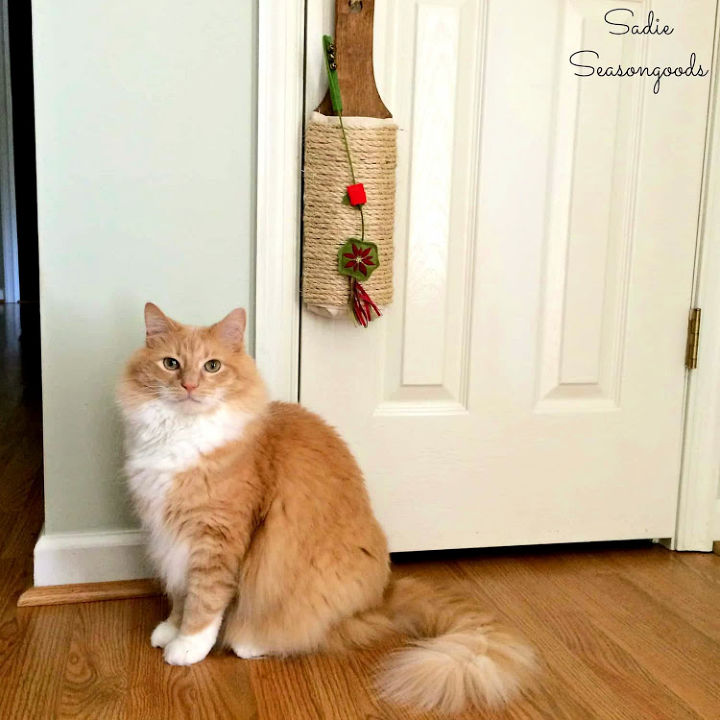 This simple cat scratcher is a great way to offer your furry friend a place to hang out and do some scratching. You don't need fancy tools, just your trusty drill and a few common household items. This affordable DIY wooden cat scratch pad will provide you and your cat with hours of entertainment!
2. Menswear Mouse Toy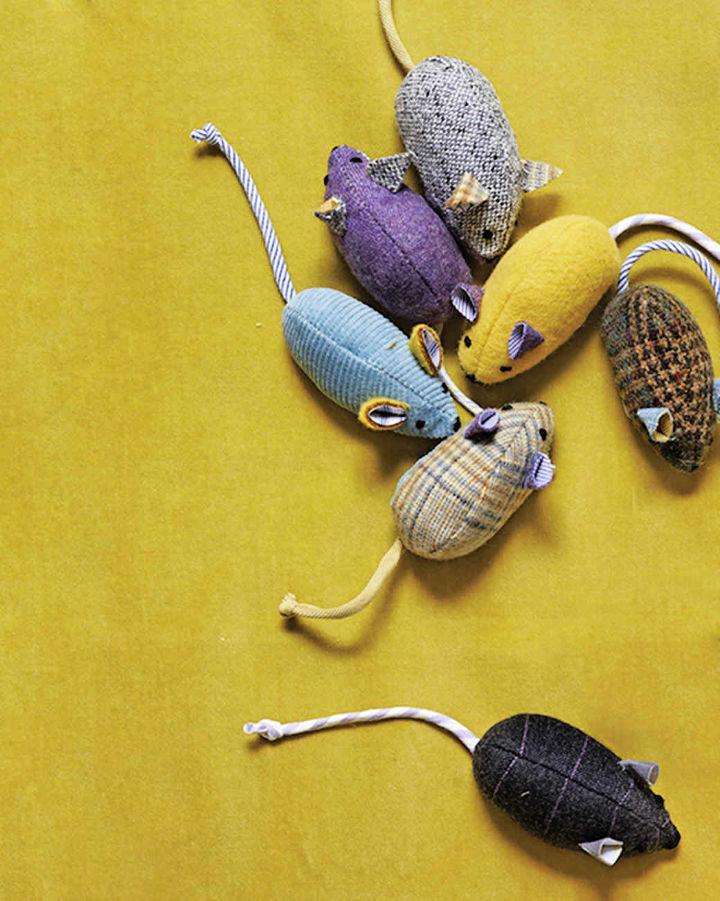 Everyone loves a little DIY craft, and this mouse is an adorable handmade cat toy that's sure to be a hit with your kitty. Made from repurposed menswear, it has plenty of texture for them to pounce on and bat around. Simple instructions are included, but feel free to improvise! It's great for those who can sew but want to learn something new or get some practice while making something they can use at home. Plus, it makes a great gift!
3. Homemade Cat Jungle Gym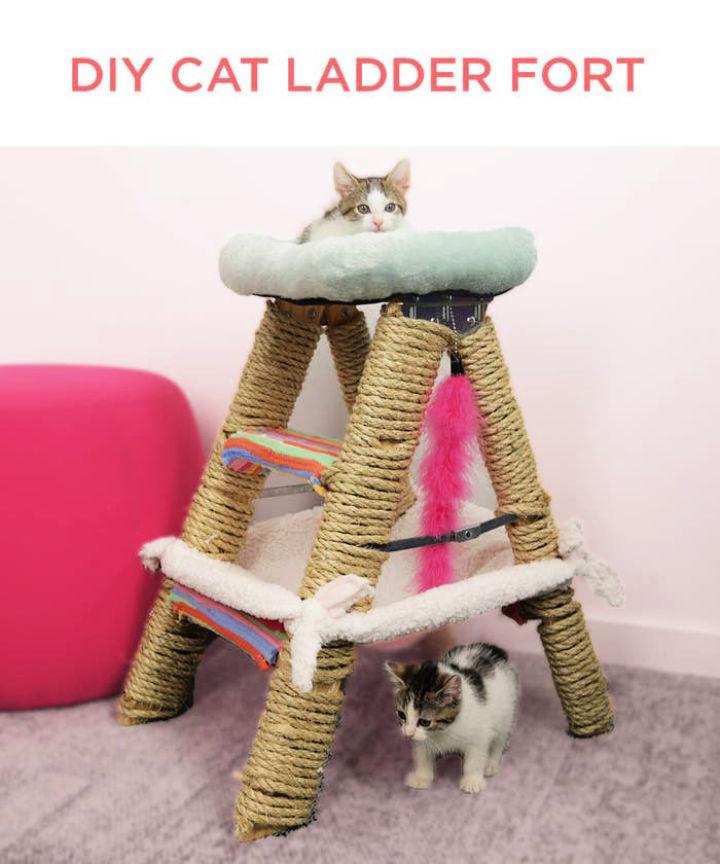 Making homemade cat toys is easier than you think. This DIY Jungle Gym for Cats requires only a step ladder and a few minutes of your time, resulting in hours of fun for your feline friend. The jungle gym includes scratching posts, playing sports, cabinets for hiding toys—and even a bed on top! You'll want to build more than one because it's not unusual for your cat to try to claim the entire thing as its private zone.
4. Wine Corks DIY Kitty Toys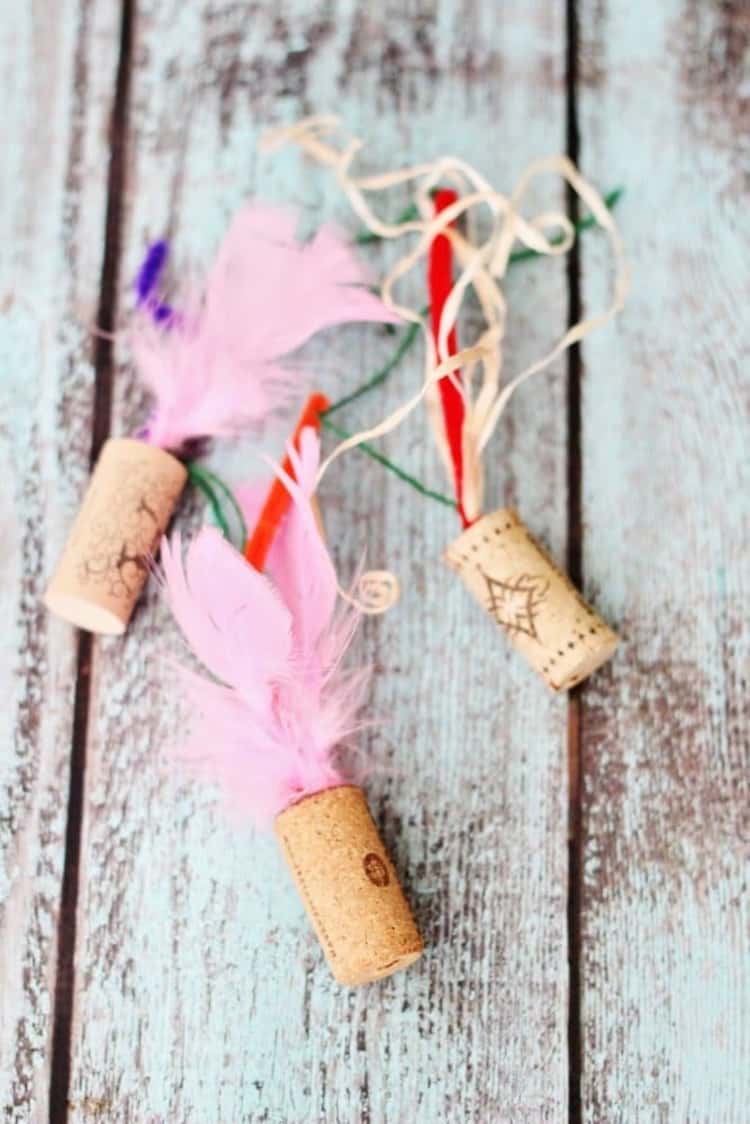 Keep your kitty busy with this DIY cat toy. It's a fun, interactive feather toy with strings and balls–the perfect thing to keep your cat distracted longer! This DIY cat toy is an affordable and fun DIY project for those who love to craft. This toy is a great way to keep your cat active, as it requires them to try and figure out how to get the feather out of the pipe.