26 Amazing DIY Dog House Free Plans for Your Furry Friend
Are you looking to build a cozy, stylish home for your furry best friend? Look no further than this comprehensive list of 26 amazing DIY dog house-free plans! Whether you're a seasoned DIY expert or a beginner, you will surely find the perfect project on this list. From simple and minimalist designs to elaborate and multi-level structures, these plans offer something for every type of dog and owner. So why wait? Grab your tools and build a special place for your beloved pup to call home!
Check out these amazing free plans to build the perfect home for your furry friend. From simple to elaborate designs, these plans have got you covered!
Benefits Of DIY Dog House Free Plans
The following are just some of the benefits of DIY dog house plans:
DIY dog house plans offer cost savings compared to pre-made options
Functionality: plans can be customized to suit pet's needs and preferences
Customization options allow for personal touches and unique design elements
Building a dog house with DIY plans provides a safe and comfortable home for pets
DIY projects offer the satisfaction of a job well done.
See Also:
1. How to Build a Dog House
If you love DIY projects, you will have an absolute blast with this article. It offers step-by-step instructions on how to build a dog house out of plywood, and we've also provided tips on how to add extra touches that can increase the value of your project. You'll learn about the materials needed for this project and additional information to help with the construction process.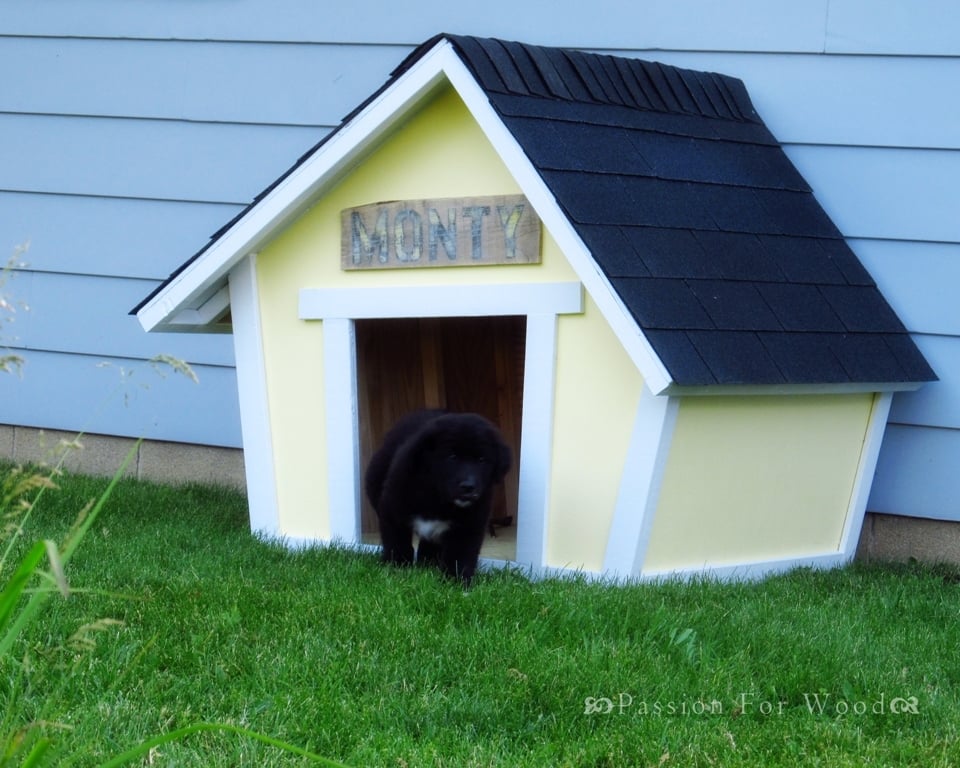 This small dog house fits your pet perfectly, with plenty of room for a bed and one or two toys. This dog house is made of cedar and requires some carpentry work, but once you have the materials, it should take about 3 hours to build. It's easy to build and will last for years! This easy-to-follow DIY project gives you the instructions and wooden materials to build this stylish dog abode.
3. Doghouse from Home Build Scraps
Build your own dog house using materials you already have, or easily find them at the local hardware store. It's easy to make and can be customized to fit your home's style. When you finish the home renovation, there are many leftover wood pieces or other building materials. They can be used for DIY ideas for your pets. Making a doghouse from home scraps may not be as easy as you think. It would be best if you had a plan before starting the project.
4. Build a Mini Ranch House for Your Dog
This mini ranch house, safe for big dogs to sleep in, has a great rustic ranch house look and is super easy to build. Your best pal deserves a happy place to call his own, and this DIY Dog House is just the ticket. Choose a paint color that will match your home's exterior, or give it a unique touch with one of the other options. This sturdy house offers plenty of safe, shady space for dogs and their human families.
5. How to Make a Dog House with Porch
Build a beautiful dog house with a front porch to protect your pet from the heat and cold. A porch adds extra comfort and security for your furry friend. This doghouse with a porch is a beautiful and practical addition to your yard that will keep your pet safe and cozy.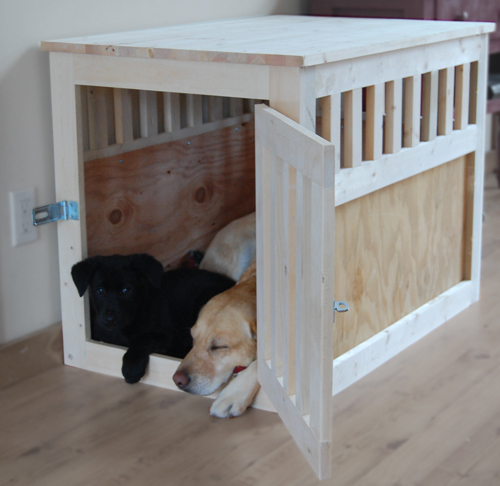 You need this end table if you've got a small indoor dog. It's perfect for your pup to sleep on or play in. This project will help keep your house from being too cluttered with the addition of a traditional dog house! Build yourself a great indoor kennel that doubles as an end table, perfect for placing in front of the couch.
7. Double Door Dog House
This easy-to-build dog house will be the perfect shelter for your four-legged friend. It features two doors, allowing you to simultaneously access both sides of the house. This worthwhile project is fun, cheap, and easy to build using common tools. This DIY Dog House is great for dogs and can be built at home with various designs using a saw, screwdriver, nails, saw, and other tools.
8. How to Make Amazing Dog House from Cardboard
DIY Dog House is one of the amazing dog houses that you can make from cardboard. You need some basic materials and know-how to make it in your backyard. Making a dog house from cardboard is an amazing DIY project that can result in a great-looking, fabulous dog house that your pet will love.
13. Building a Doghouse Gazebo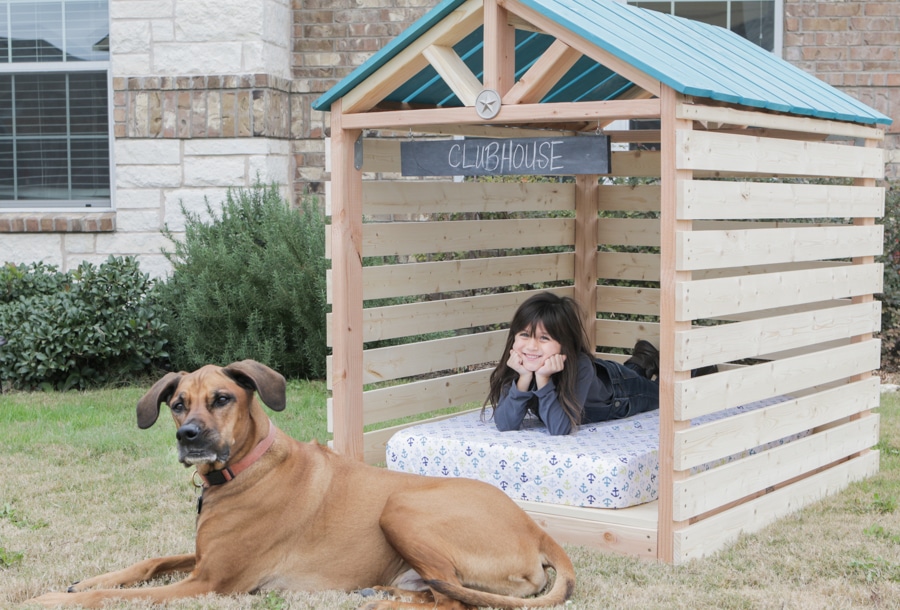 Your doggie will feel right at home with this doghouse gazebo. It's easy to make and requires minimal supplies, but it gives your dog a more worthy look. It's the perfect place to relax, and it looks great too! Building it is a fun, easy project you can do on weekends. Your dog will love his new doghouse.
14. East Fork Free Doghouse Plans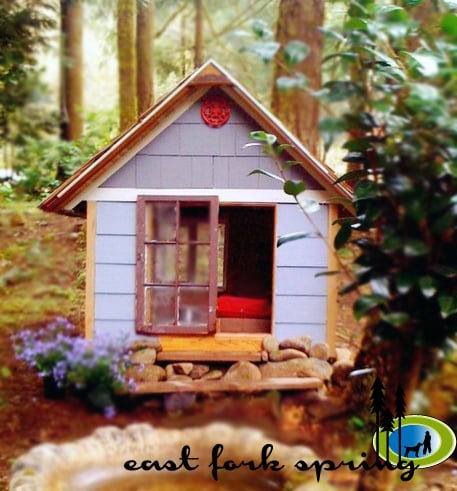 Give your puppy the perfect place to rest his head by building him a dog house. This attractive dog house looks like a little doll house with its steeple roof and window pane doors to look great in your yard. It has a shopping list, tool list, instructions, diagrams, and photographs to help you build your own for less! It's designed to be easy to build and inexpensive, using basic tools, so it's a great project for the beginner builder.
15. Living Roof Dog House
This custom dog house is perfect for dogs of all sizes and breeds. Crafted to fit perfectly in your backyard, it's made with cedar siding, a waterproof felt roof, and custom decals to give your furry friend the shelter they deserve. This dog house has a personalized message that states your pet's name on top. Moreover, this home is created so that you can place shrubs and flowers on top to masquerade your pet's home as a garden shed.
16. Easy DIY Dog House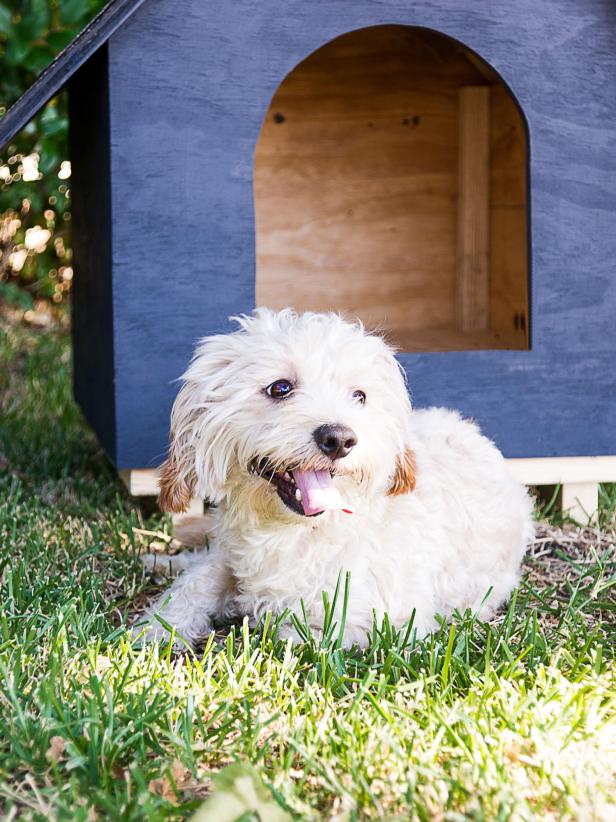 This easy-to-make dog house is a perfect home for your pet. Craft this ultra-simple dog castle with the help of inexpensive materials and with the most basic tools. It is a perfect gift for your beloved doggie. All you need is a plywood sheet fastened by screws and nails, and you are done! You can use the design to customize desired materials for the house's base and walls.
17. Modern Dog House for Oscar
Are you looking for the best home for your pet? If that is the case, we have something special to offer you. Here, you can build a modern dog house using wood pallets and metallic tie plates, which look great. Furthermore, it will help you furnish your home with a stylish dog house that adds beauty to your place.
18. Wooden Dog House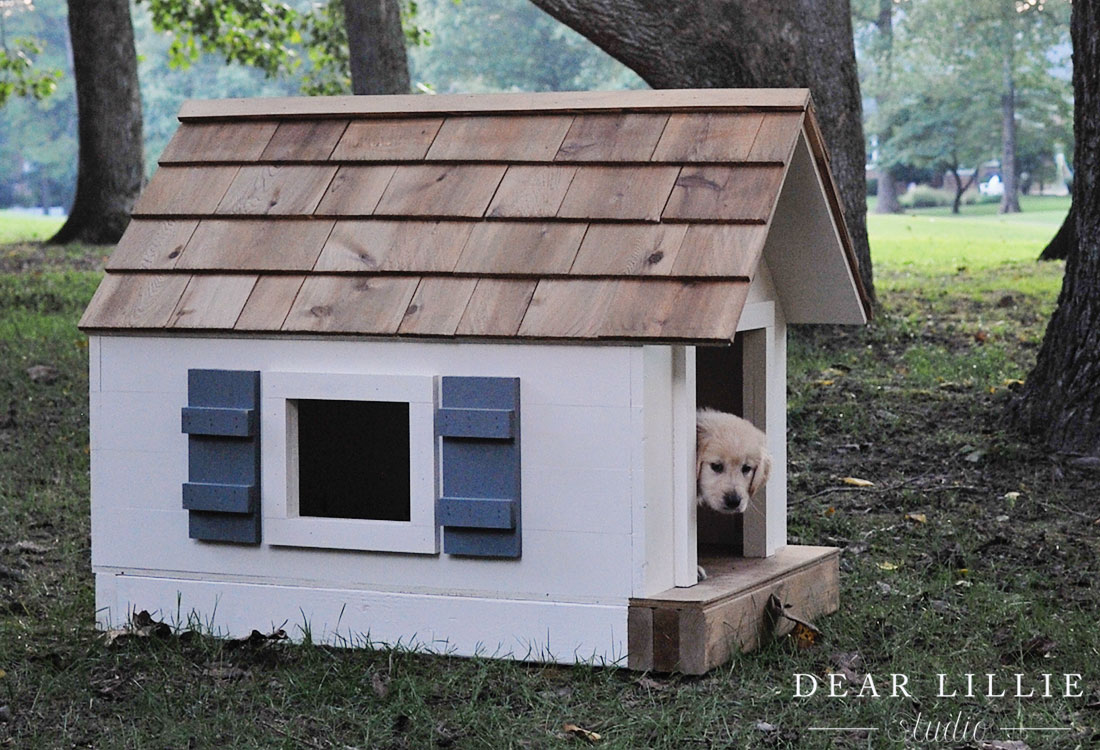 You can easily make this dog house with wood glue, clamps, and a chisel. The best thing is that you don't have to spend much time or money to create this beauty because everything is made of cheap materials. Keep reading this tutorial and learn how to build a wooden dog house.
19. Dog House from Barrel
Are you looking for an effective and inexpensive way to build a Dog House? Well, you're at the right place. This article will show how to make your dog shelter from recycled material. This project is easy and fun, so grab your tools and start! You can create the most beautiful dog house using old barrels and recycled materials. This effective and inexpensive idea would be helpful for you to save money.
20. How to Build a Simple A-Frame

Dog House
A simple dog house is a perfect project for a beginner woodworker. This one is built from an A-frame design, so it's strong and sturdy and can hold up to a 50-pound dog. And with minimal tools required, you don't need your workshop to make this dog house. The great part is that you can build it in just a couple of hours—then you'll have plenty of time to spend with your furry friend!
21. Homemade Dog House
imgurDIY
Build your dog's custom-built home with this do-it-yourself (DIY) guide. You can make a simple dog house from a cardboard box and move it wherever you want to. You can easily repaint this DIY dog house in any color you prefer. This handmade dog house can be placed on any part of your lawn that is convenient for you, your pup, and your family.
22. Mobile Dog House
This is an easy project for a handy person, and there are many ways to accomplish the project. The best part of this mobile dog house is that you can move it around your property as needed. It's great for dogs that want to be near their people at all times and when you want your pet to stay dry or protected from the elements. Also, it makes a great sandbox for kitties!
23. Mid-Century Dog House
Turn your scraps from your next project into a stylish mid-century dog house. This project is perfect for an exhibition, showcasing your skills and creating a trendy-looking piece of art using unique materials. Create a stylish dog house that reflects your style with this creative woodworking project. Using scrap wood and embellishing materials, make a house your canine friend will love to call his own.
24. How to Make a Dog House
Building a dog house is a great project to consider for the do-it-yourselfer. It isn't that hard, and you will get much satisfaction from seeing your pet spend time in a safe place. Creating a dog house may seem difficult, but it isn't. All you need is a basic overview of the materials needed, draw a diagram, and start by doing some math to figure out the dimensions for your finished project.