26 Free and Easy Sewing Patterns for Beginners
Comfort, style, and durability are three things that are easily achieved with these sewing patterns for beginners.  A collection of 26 free and easy sewing patterns that are perfect for beginners, this is the perfect article for anyone who has never sewn before. Each project is made from inexpensive, everyday materials, and with fat quarters or scraps available at most fabric stores, it's easy to make these projects affordable. This guide provides clear instructions for making various items quickly, from bags and totes to blankets, aprons, and more. The projects require minimal equipment and supplies so that you can learn the basics from start to finish.
Sewing can be so much fun! With these simple 26 Free and Easy Sewing Patterns for Beginners, you'll learn some easy techniques and make cute homemade gifts.
Benefits Of Sewing Patterns for Beginners
Here are some of the benefits of sewing patterns for beginners:
1. You can learn how to use the pattern instruction booklet
2. Sewing patterns often come with step-by-step instructions, which makes it easier to follow
3. The pattern should come with a list of all the materials that you will need so that you don't have to guess what you will need
4. A beginner sewing pattern will give you something simple and easy that you can do first before moving on to more advanced projects such as making clothes or home decor items
Supplies Needed For Sewing Patterns for Beginners
Pattern Making Supplies
Fabric Cutting Tools (scissors or rotary cutter)
Pins or Clover Wonder Clips
Rotary Ruler (optional)
Marking Tools (chalk pencil, erasable marker, or tailor's chalk)

See Also: 22 Amazing DIY Crossbody Bag Sewing Patterns
1. Easy and Adorable Burp Cloth Pattern
Looking for a quick and adorable sewing project? The Baby Burp Cloth is perfect! This pattern is quick and easy to make, and both babies and parents love the burp cloths. Turn eggs into a unique gift with this adorable burp cloth pattern featuring something that every baby needs: a great bib. This sewable bib features an adjustable neck strap that allows you to adjust the neck size of the bib as your child grows.
2. How to Sew an Easy Zipper Pouch
This beginner-level tutorial is just what you need to start sewing zippers. Learn how to sew an easy zipper pouch with this beginner-friendly tutorial. The zipper pouch is a great way to make something practical and personalized in a world of high-end, expensive bags and totes. Take advantage of this tutorial to feel confident making fun and useful DIY zipper pouches.
3. Free Swiss Cross Quilt Pattern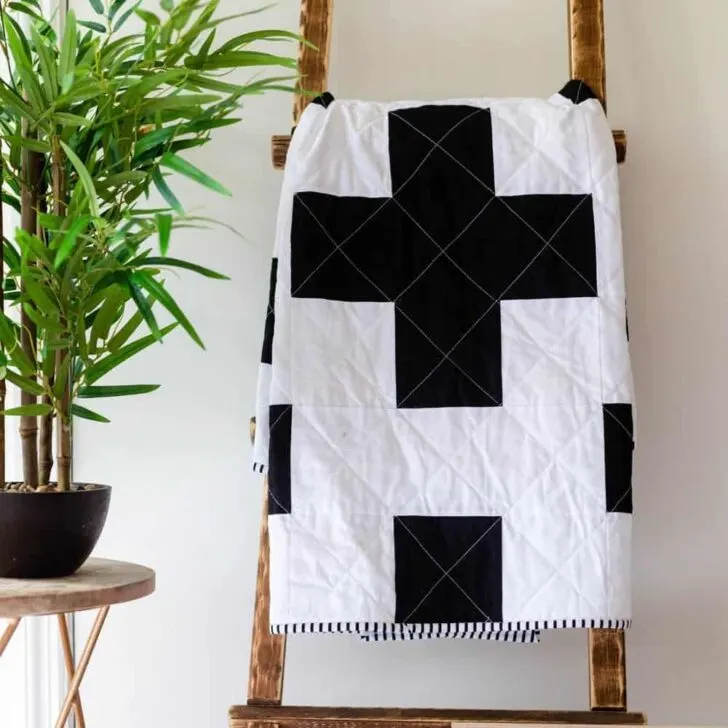 4. The easiest flannel infinity scarf pattern
5. Six-Pocket Tote Bag
Get your hands on this easy-to-sew design and start customizing your essentials. The Six-Pocket Tote Bag is an easy-to-sew bag that cleverly incorporates outer pockets for everyday necessities. This project features a straight line of exposed stitches and snaps to create an adjustable strap, making it ideal for young and older sewists. Learn how to make this trendy bag in two different sizes. From a new wallet or cosmetics bag to a pet toy or placemat, it's time to get creative!
6. How to sew a scrunchie
Your hair accessories will be a hit when you have these scrunchies. Upcycle old leggings into an adorable scrunchie! This sewing pattern makes it easy for beginners to create a stylish, fun accessory. The scrunchies are upcycled from fabric from old leggings you already have lying around the house! This sewing tutorial will teach you the basic techniques to create a scrunchie with elastic and finished edges.
7. How to Make Weighted Blankets
This DIY weighted blanket pattern is a fun, easy and affordable way to take control of your sleep. Choose from various fabrics, weights, and fillings to best suit your needs — then drape the finished blanket across your lap or wrap it around your shoulders to comfort you wherever you go. All it takes is a few hours, simple supplies, and ultra-soft fabric!
8. How to Make Envelope Pillow
Transform your closet into a stylish home decor accent with our envelope pillow pattern and tutorial. This envelope pillow is easy to make and fun to customize. Make one for yourself or a friend. Follow these simple steps, and you'll have a beautiful new piece of art on your couch in no time! Learn how to make this cute pillow for any room in your house, or gift it as a DIY present for a friend! This easy sewing project is quick, fun, and a crowd-pleaser!
9. Burrito Method Pillow Case
A burrito method pillow case is another perfect beginner sewing project. Use this method for encased seams that make a nice finish on the inside. Sew this project quickly and even get started on a decent-sized stash of pads before bedtime! This is a great way to remember that making something yourself is much more satisfying than just buying it — especially when it's a burrito pillowcase!
10. DIY Toothbrush Roll
The Sewing Patterns for Beginners DIY Toothbrush Roll is a great beginner sewing project. It will help you learn to stitch straight and make an obvious seam. It's small, but you can take it on vacation with you or store it in your bathroom for easy access to your essentials. Make it in almost any color, or decorate the ends however you want!
11. How to Make a Pillowcase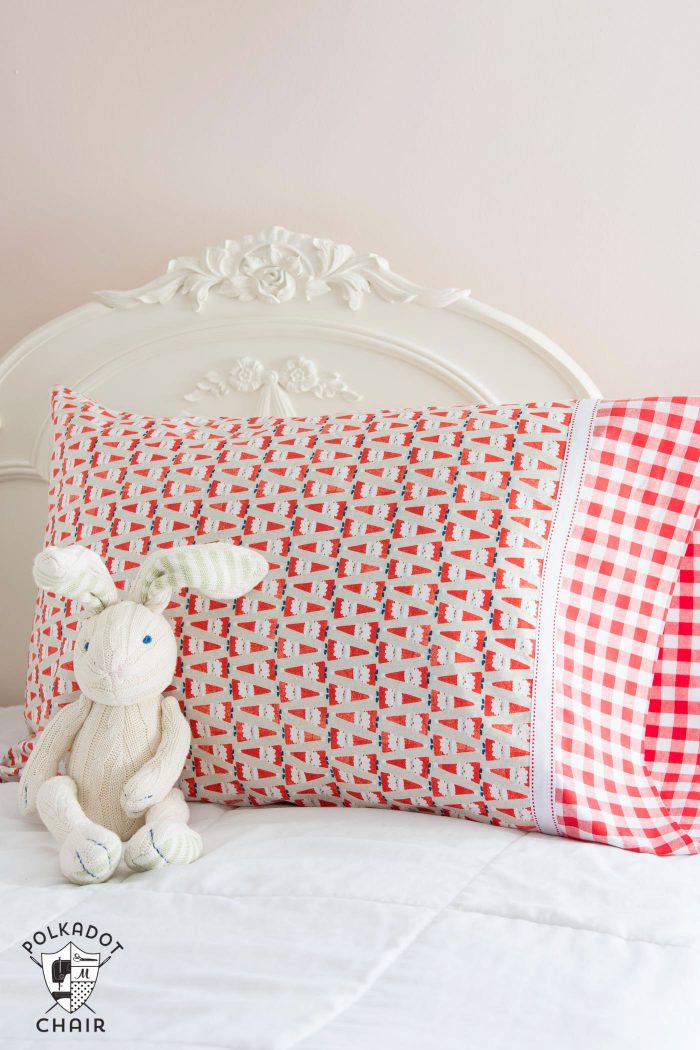 Sewing a pillowcase is fun and easy! Learn how to make your own pillowcase from scratch using this simple tutorial. Once you get the hang of your machine, you can customize this project in any fabric and color combo. Make one for yourself or as a gift for someone special. With some basic sewing skills, this pillowcase is perfect for a bedroom and any other room in your home or apartment.
12. Hanging Dish Towels Tutorial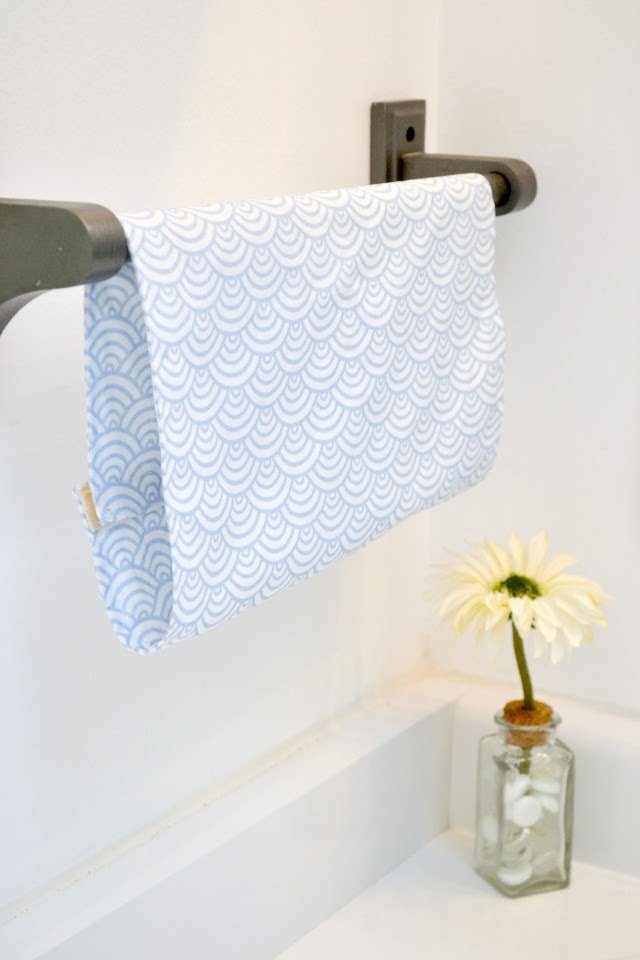 Dish towels are essential for every kitchen. And what better way to dress up your kitchen than with a set of hanging dish towels? These towels make excellent holiday gifts, housewarming parties, and weddings. This project is so easy, and you'll be done quickly! Spark a conversation at your next party with this cool dish towel. This would be so fun to make with kids, too.
13. Free Bow Scrunchies Pattern
Create your own scrunchie patterns with this simple pattern. It's perfect for beginners and so easy to follow! Adorable bow scrunchies feature an easy-to-follow pattern and step-by-step instructions. Please choose your favorite colors and stripe, or change it with Your multi-colored option. This pattern makes it easy to refresh a wardrobe or make adorable gifts for friends and family.
14. How to Sew Curtain Panels
The right curtains can make a room look finished, but picking the style and fabric can be tricky. Add a beautiful, custom look to your window with curtains. With this step-by-step guide, you'll learn how to measure and cut your own curtains that will perfectly fit the windows in your home. Once made, sew the fabric together and hang them up!
15. How to Make Cotton Drawstring Bag
This cute, quick-to-make cotton drawstring bag keeps your wallet, keys, and cell phone safe. You'll want to keep this drawstring bag handy in your purse when out running errands. This delightful little bag is made from two inexpensive materials and can be completed in the afternoon. The size is perfect for wallets, phone or camera cases, and small makeup bags.
16. Alphabet Scrap Fabric Memory Game
This project is a fun, easy way to practice your sewing skills. Use heat transfer vinyl or fussy-cut matching fabric pieces to create simple letter and shape designs. Depending on whether you use a template, you can make this game as advanced or basic as you want. The great thing about this pattern is that you can decorate it with as many different embellishment options as your heart desires! Make it work for your own style!
17. Leather Credit Card Holder Pattern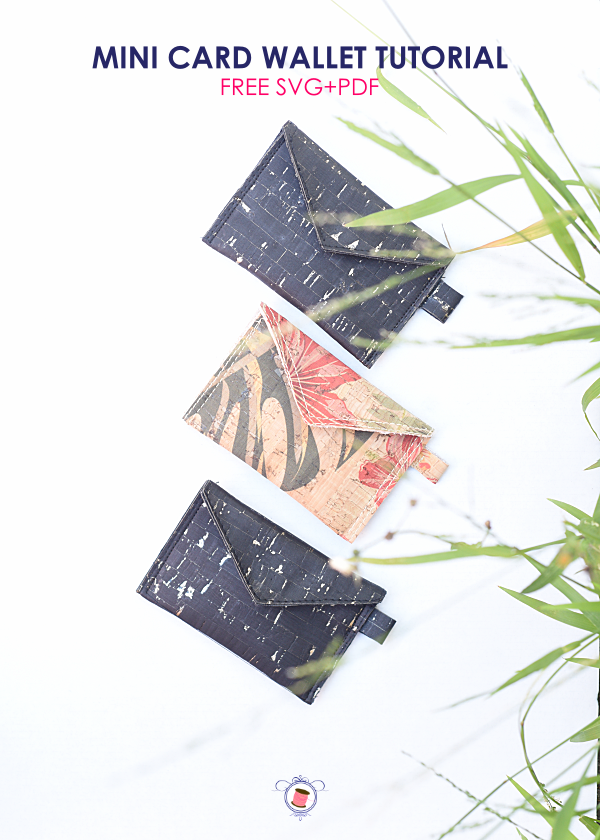 The simple-to-make and highly useful leather credit card holder is great for a novice sewer. Sewing is a great way to express your creativity, and this leather credit card holder pattern is the perfect beginner project for introducing you to sewing with leather. The wallet features a snap closure and pockets for a couple of cards and cash, making it as big or small as you like. This is a quickly learned pattern with full step-by-step instructions, making it easy to follow and fun to create your custom holders!
18. Cute Mouse Card Holder Sewing Tutorial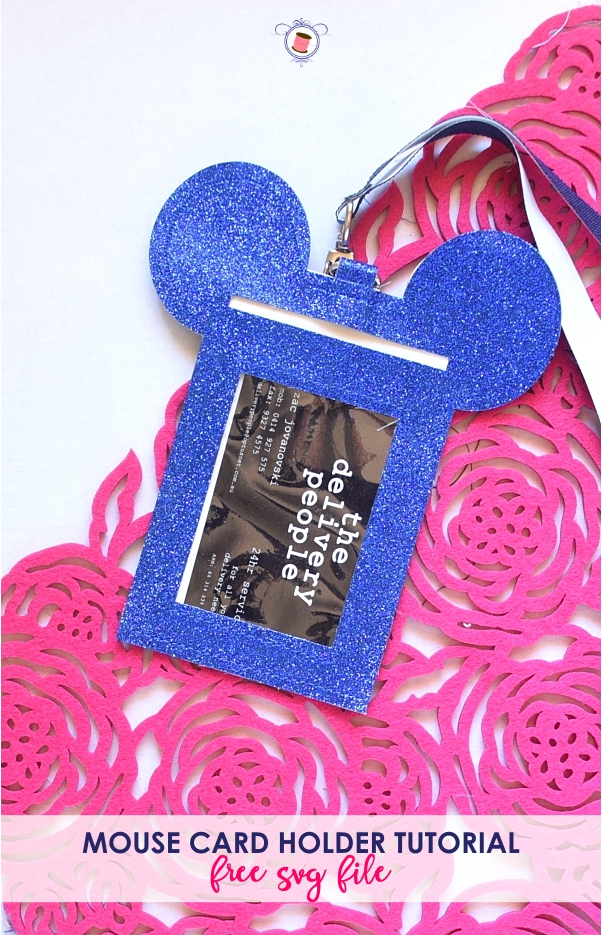 If you are new to sewing and want to try your hand at a sewing project that is super cute but not too difficult, this card holder is the perfect project. Your little mouse will charm your friends and family! This quick and fun project requires only basic materials and sewing skills. Make this adorable sewing project to keep your cards and cash organized!
19. Crayon and Notebook Holder Tutorial
Who doesn't love this Crayon and Notebook Holder? It is so easy to make and uses fat crayons or regular ones. This can be a beginner-friendly project! Use your imagination and make the crayon and notebook holder of your dreams. Whether you want to match your favorite sports team or college colors or create the perfect family gift, this is the pattern for you. The small size is perfect for a purse, diaper bag, or car trip – so it's always close at hand when inspiration strikes!
20. Kindle Case Tutorial
This Kindle Case Tutorial is the perfect project to practice the basic sewing steps before tackling more complicated tasks. Make the case to fit your kindle and enjoy those novels in style. The tutorial requires a sewing machine, but it's very basic so anyone can learn their way around one! This versatile case can hold your phone or tablet, keep your keys, or anything else you like.
21. Elastic Waistband Tutorial
A DIY laptop sleeve is a great sewing project for beginners. Learn how to make this simple and inexpensive laptop sleeve that is durable and stylish in various ways. This tutorial will show you how to make a DIY laptop sleeve that can hold everything from your phone, keys, and wallet down to your laptop. This bag is lightweight because it's made out of quilting fabric. You can use this as an everyday bag or take it anytime! SO EASY!
23. Travel Manicure Kit Sewing Pattern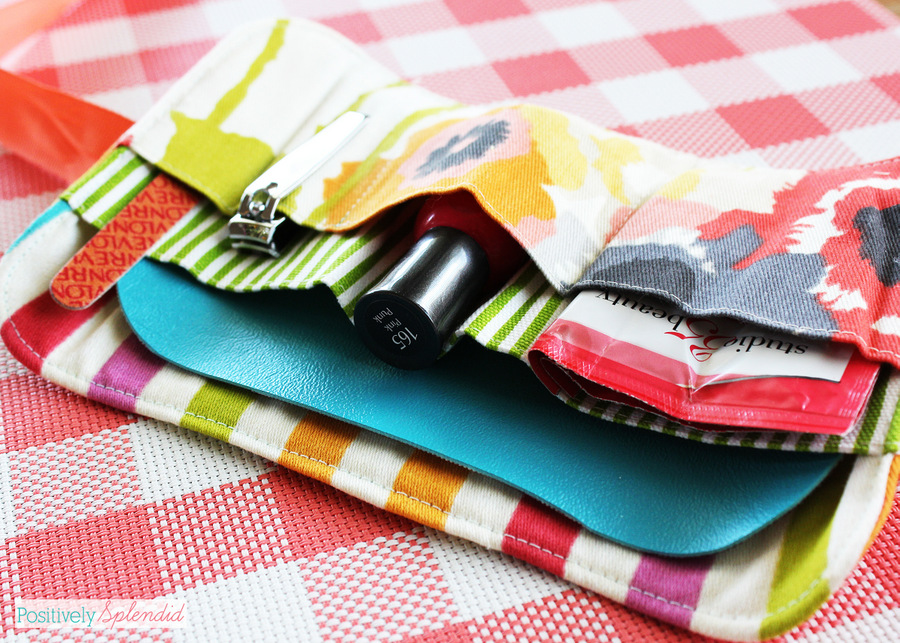 This manicure kit is the perfect scrap buster sewing project! The little bag converts to a frame and includes earring holders, eyeglasses, a lipstick holder, a small mirror, and space for your favorite nail polish. Perfect for keeping all your essentials in one place. This manicure kit is perfect for keeping in your purse, desk drawer, or car. The pockets fit all of your manicure needs and lay flat in your suitcase for easy packing.
24. Shine Bright Weekend Bag
Keep your hair in check with this easy-to-wear fabric headband. Perfect for traveling, working out, or everyday wear, It stays in place yet feels light and comfy. This fabric DIY headband is comfortable and perfect for keeping your hair, sweat, and face in place while working out, running errands, or just being on the go. The wide headband features tie closures that easily adjust to any size head, making it the perfect gift for everyone in your life!
26. Sew Pajama Shorts
Pajama shorts are perfect for lounging in, and these sew-easy shorts are so comfy. A casual and comfortable set of pajama shorts made from soft cotton jersey fabric. Perfect for weekend lounging, these PJ Shorts guarantee to become a new favorite piece of sleepwear. This is a great beginner sewing project; take it on to make your own shorts.
Conclusion
If you're just getting started sewing or looking for no-fuss projects, these 26 Free and Easy Sewing Patterns for Beginners will satisfy your every DIY need. Choose from various patterns made in varying difficulty levels and with different skills required. With these easy sewing patterns, even beginners can master the art of sewing and make garments for themselves and their loved ones.