20 Easy DIY Chair Covers to Revamp Your Furniture
Are you looking to give your old chairs a fresh look without breaking the bank? Look no further than these 20 creative and easy DIY chair covers! Whether you're looking for something chic and sophisticated or fun and playful, a chair cover idea is here to suit every taste and style. From simple slipcovers made from repurposed fabrics to intricate designs that will make your chairs the centerpiece of any room, these DIY projects are both budget-friendly and beginner-friendly. With step-by-step instructions and helpful tips and tricks, you can quickly transform your chairs into works of art. So why settle for boring, outdated chairs when you can create your one-of-a-kind pieces with these amazing DIY chair cover ideas?
Whether you are planning a wedding or want to spruce up your living room, try one of these 20 DIY chair covers for something different.
What are DIY Faux Fur Chair Covers?
DIY Faux Fur Chair Covers are homemade chair covers made of artificial fur material, designed to give your chairs a cozy and stylish look
What materials do I need to make DIY Faux Fur Chair Covers?
To make DIY Faux Fur Chair Covers, you will need faux fur fabric, scissors, measuring tape, a sewing machine, and thread.
How difficult is it to make DIY Faux Fur Chair Covers?
Making DIY Faux Fur Chair Covers can be moderately difficult, depending on your sewing skills and experience. However, with proper guidance and practice, anyone can make these covers.
2. Make A Slipcover In 5 Minutes
Try making a slipcover if you want a quick and easy DIY project. These slipcovers are perfect for dining chairs, but you can use them on any furniture that needs some new life. The good news is it doesn't take many fabric or sewing skills to make these covers! This DIY cover is perfect for spring cleaning or revamping your old furniture.
3. How To Make A Chair Cover
This quick and easy DIY project turns your old chair into a work of art. The best thing about these custom covers is that they can be made in just a few hours and are perfect for parties or everyday use! The best part about this tutorial is that you don't need to have any experience with sewing already — anyone can make this chair cover!
5. DIY Chair Cover Using Pillow Cases
Revamp any old chair or make a new one. This is an easy and creative way to transform an old piece of furniture into a beautiful accent piece. These chair covers are also very budget-friendly! You can buy one used pillowcase or make your own from fabrics you already have. You can get creative with the designs you want, and it's super simple! Watch this video for more details.
6. DIY Dining Chair Slipcovers
9. DIY A Slipcover For A Chair
This is a DIY project that can be used as a way to revamp furniture without having to buy new pieces. This is a great solution if you want to give your furniture a makeover but can't afford to buy new furniture. This slipcover is quick and easy to make and is a great fit for your home if you have kids or pets running around everywhere.
10. DIY Pool Chair Covers To Sew
11. DIY Christmas Chair Covers
12. Sewing Pattern for Chair Covers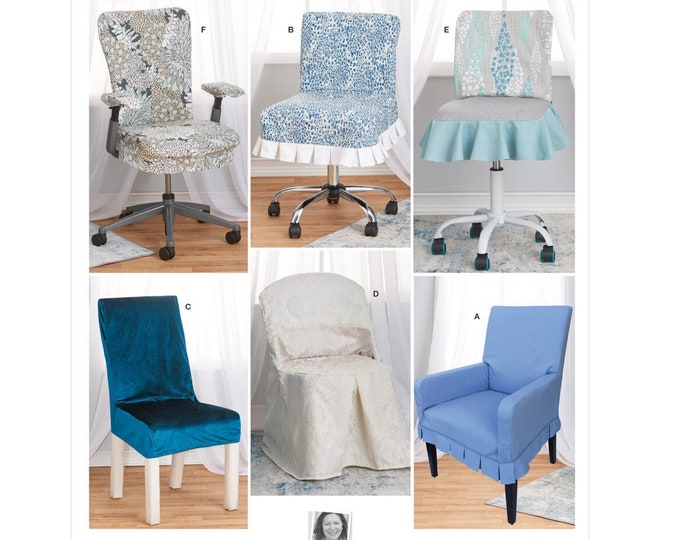 A sewing pattern is a template for cutting and sewing out your chair covers. These chairs cover sewing patterns to help you achieve the perfect look for your furniture. Whether trying to add extra comfy cushions or make a new dining chair, these sewing patterns have everything you need to get started.
13. Wingback Chair Slipcover Tutorial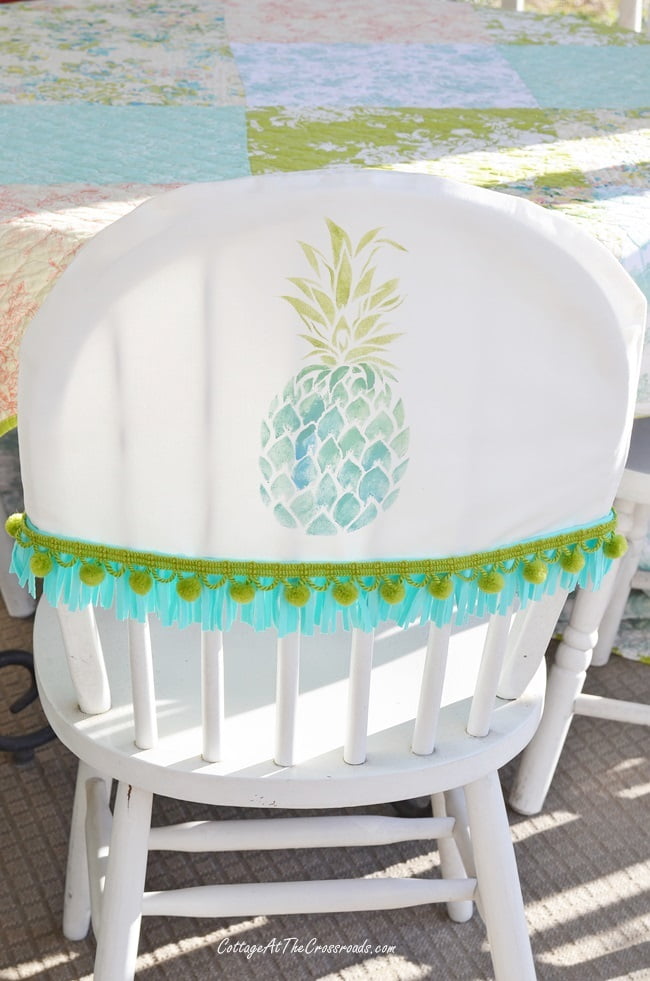 15. DIY Pocket Chair Covers
DIY pocket chair covers are a great way to update and revamp dining room or kitchen chairs. They add a pop of color to a room but can also help protect your furniture from wayward elbows and china being banged against the table. They are easy and inexpensive to make, plus you can customize them with your favorite fabric. You will be amazed at how easily these slip over the top of the chair and stay in place without any fuss!
This is a colorful chair cover for an armless chair. Cut out the fabric and stitch it by hand, leaving a large opening to slip it over the top of your furniture. Turn each piece inside out and then assemble everything once you're ready to sit back and relax. This colorful armless chair cover can be made with just a few materials and is sure to add a personal touch.
18. Leather Butterfly Chair DIY Cover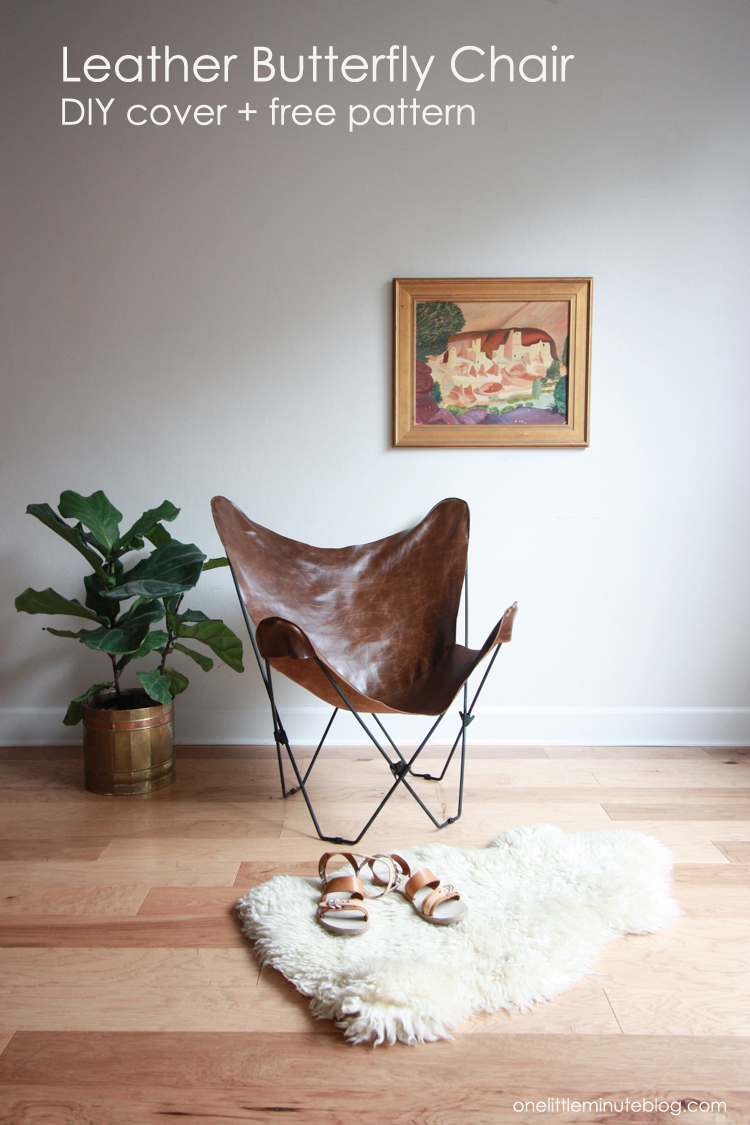 If you want to sit and relax, this chair is for you. The butterfly chair has an interesting design and style that makes it unique, but it could look better after a few uses. If you are looking for a way to change up your style, why not make a new cover for your old chair?
19. Farmhouse No Sew Chair Covers
Give your chairs a new look with the Farmhouse No Sew Chair Covers. This easy-to-attach patterned polyester cover is completely washable and will protect your chairs from everyday wear and tear. Whether you are trying to brighten up your living room or dining room, these no-sew chair covers can do just that. They are easy to put on and remove, so you can place them wherever possible!
20. DIY Faux Fur Chair Covers
Faux fur is the way to go when giving your home a cozy atmosphere. Transform any chair with DIY faux fur chair covers. They're a great way to update the look of your space and make it feel fresh. Start by measuring the size of your chair seat, the seat depth, and the chair back length. This will help you design a cover that fits perfectly.